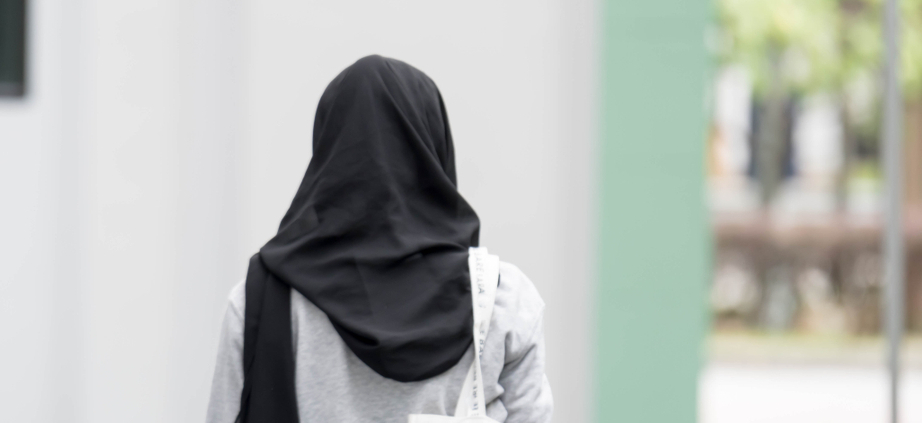 Is Indirectly Touching the Clitoris Considered Masturbation?
---
Hanafi Fiqh
Answered by Ustadh Sufyan Qufi
Question
Is it considered masturbation if a female indirectly touches/feels for her clitoris (from above the hood-a few times)?
Answer
In the name of Allah, the Most Compassionate, Most Merciful,
The ruling for this issue goes back to your intention.
Touching one's private part with the hand to induce sexual pleasure is forbidden (haram). The ruling is the same whether the contact is direct or through a garment. [Ibn 'Abidin, Radd al-Muhtar]
Allah, Most High, says: "Successful indeed are the believers: those who humble themselves in prayer; those who avoid idle talk; those who pay alms-tax; those who guard their chastity except with their wives or those ˹bondwomen˺ in their possession, for then they are free from blame. But whoever seeks beyond that are the transgressors." [Quan, 23:1-7]
As for touching one's private parts without any particular reason, it is disliked because this is an action without any benefit. [Ibn 'Abidin, Radd al-Muhtar]
The reason for this last ruling is that Allah, Most High, has created us to worship Him. Thus using His favors to us, such as the creation of our limbs, for idle pursuits is an apparent shortcoming in fulfilling Allah's rights over us and is blameworthy.
Allah, Most High, says: "I did not create the Jinns and the human beings except for the purpose that they should worship Me." [Quran, 51:56]
And Allah knows best.
[Ustadh] Sufyan Qufi
Checked and Approved by Shaykh Faraz Rabbani
Ustadh Sufyan Qufi is an advanced seeker of knowledge, originally from Algeria, who grew up in France. He began searching far and wide for answers to the fundamental questions of life and was disappointed at the answers he found.
Then he connected with various traditional teachers and gradually connected with SeekersGuidance. He embarked on his journey of learning through the various teachers at SeekersGuidance, including his mentor Shaykh Faraz Rabbani.
He studied numerous texts in Islamic Law, Theology, Hadith, and other areas with Shaykh Faraz Rabbani and other teachers, including Shaykh Abdurrahman al-Sha'ar, Shaykh Ali Hani, and others.
He is an active instructor at SeekersGuidance and answers questions through the SeekersGuidance Answers Service.
https://seekersguidance.org/wp-content/uploads/2022/08/Young-Muslim-Girl-Hijab-Mental-Health-Shutterstock-e1663826413735.jpg
427
922
Mehraj ud din
https://seekersguidance.org/svg/Logo/SG_Logo_v23.svg
Mehraj ud din
2022-11-13 09:24:52
2022-11-20 08:26:52
Is Indirectly Touching the Clitoris Considered Masturbation?