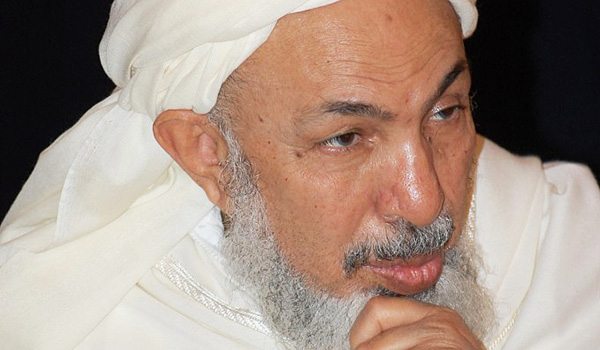 ---
This article was originally published on binbayyah.net
The holidays which are forbidden [for Muslims] to observe are those with religious overtones, such as Christmas and Easter, not the festive gatherings people observe due to certain events. Therefore, people are allowed to celebrate wedding anniversaries, birthdays or any occasion such celebrations are not related to religious holidays. It is imperative that we work to remove the confusion surrounding this misunderstanding and the doubts that have affected many people [regarding this issue].
[Because of this misunderstanding], people find hardship and difficulty in their religion. Especially when a religious-minded person holds [such non religious celebrations] to be from the major sins or rejected acts when, in fact, they are not.
Understanding an Important legal maxim [The origin of things is permissibility unless there is a text to the contrary]
The origin of things is permissibility so there is no problem with you attending such an event. The school of Imam Ahmad [Ibn Hanbal] allowed the celebration of al-'Atirah which was a sacrifice, during the month of Rajab, observed by the people who lived prior to the advent of the Prophet (may the peace and blessings of Allah be upon him). Although the school of Imam Malik considered it disliked, since it was a practice from those days, the school of Imam Ahmad allowed this practice since there was no text [from the Qur'an, Sunna or Consensus] that explicitly forbade it.
Thus, this practice remained upon its original ruling [as to its] permissibility. So if people gather together to sacrifice there is no objection for them to congregate, celebrate, enjoy themselves and commemorate the independence of their country. Therefore, there is no hardship in celebrating such occurrences.
With regards to the statement [of the Prophet (may the peace and blessings of Allah be upon him)] that "Allah the Exalted has given you better than those (feasts): Eid al-Adha (Sacrificing) and the 'Eid al-Fitr", then "those feasts" were those with strict religious overtones: one a Christian holiday and the other a pagan one.
In addition, the Prophet (may the peace and blessing of Allah be upon him) mentioned that the Islamic holidays were two: 'Eid al-Fitr and 'Eid al-Adha. But it is not understood from this that he [may the peace and blessing of Allah be upon him] forbade people from gathering and celebrating [other non-religious occasions].
Even if a person considered [such gatherings] disliked, there is no need for him to bother others by making things difficult that were not prohibited by the Qur'an, the Sunna, the Consensus, and where no agreement was reached within the schools of Islamic law.
This is because ease in matters [such as these where there is no prohibition and the origin is that of permissibility] is a must, and those statements that create hardship and burden [related to such matters], that are not based on explicit texts [that prohibit them], are weak. Thus, there is nothing that prohibits us from facilitating such matters for the people and giving them some breathing room because ease and facilitation are from the foundations of Islam: Allah says, "And He did not make any hardship for you in religion." [Surah al-Hajj 78] and "Allah wants to lighten your burdens." [Surah al-Nisa V. 28] and "Verily, with hardship there is ease. Verily with hardship there is ease." [Surah al-Sharh V. 5-6]. The Prophet [may the peace and blessings of Allah be upon him] said, "Facilitate [things] and do not make things difficult. Give glad tidings, and do not cause others to flee." In closing, we reiterate that the foundation of Islam is ease and the independent interpretation of the legal sources [ijtihad of scholars] is respected but is not [equal to] texts from the Shari'ah [Qur'an and Sunna]."
https://seekersguidance.org/wp-content/uploads/2017/12/Sheikh-Abdullah-bin-Bayyah.jpg
350
600
Erin
https://seekersguidance.org/svg/Logo/SG-Logo-Main.svg
Erin
2017-12-23 21:27:45
2020-07-28 11:20:07
Holidays Free of Religious Overtones – Shaykh Abdallah bin Bayyah