On Egotism
By Richard Weaver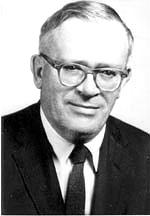 The following excerpt is from "Ideas Have Consequences" by Richard Weaver, an American scholar from the South who taught at the University of Chicago and was a strong critic of modern society. (Biography) This book is relevant to Muslims as it explains how the modern world developed and how it is distinct from traditional societies.
Weaver argued that Western civilization is in a spiritual and intellectual decline due to its limiting of knowledge to quantity and matter which resulted in the inevitable consequences of moral relativism, social fragmentation, meaningless labor, hedonistic consumer culture, political impotence, and nihilistic warfare.
Below, Weaver explains how all of these spiritual and intellectual shifts have resulted in the rise of egotism. He traces how egotism results in social withdrawal and also engages in historical views of the ego to show how modern society is deficient in its conception of the self.
________________________________
"AS ONE views modern man in his innumerable exhibitions of irresponsibility and defiance, one may discern, if he has the courage to see what he sees – which, as Charles Peguy reminded us, is the higher courage – a prodigous egotism. This egotism, which is another form of fragmentation, is a consequence of that fatal decision to make a separate self the measure of value. A figure from Neo-Platonism is suggested, and one may picture the original spirit manifesting itself in many particulars, which lose sight of their original source and decide to set up godheads in their own right.
https://seekersguidance.org/wp-content/uploads/2010/03/6a00cdf7e3ccde094f00d09e514e55be2b-500pi.jpg
216
150
Content Team
https://seekersguidance.org/wp-content/uploads/2020/04/SeekersGuidance_Logo.png
Content Team
2010-03-24 10:49:28
2019-04-26 18:50:34
On Egotism - Richard Weaver