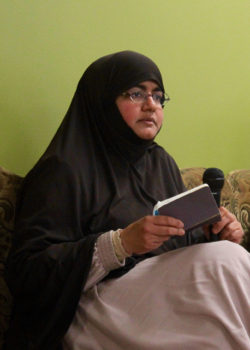 Umm Umar was born and raised in Canada.  After graduation, she set out to formally pursue sacred knowledge, studying Arabic at the University of Damascus and Islamic studies at Jamia Abi Nour and taking private classes in Qur'anic recitation, Prophetic traditions, Islamic Law (Hanafi) and the Prophetic biography.
After ten years abroad she returned to Toronto, Canada, where she resides with her husband and four children.
She currently works in the Academy Department of SeekersHub Global, bringing years of insight to facilitate meaningful Islamic learning online.
Courses Taught