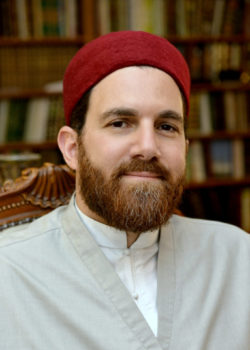 Walead Mohammed Mosaad is a teacher and researcher of the Islamic sciences. He is the Director of Muslim Student Life at Lehigh University in Bethlehem, Pennsylvania and an adjunct professor of Ethics in the philosophy department at the same university..
He has completed degrees from Rutgers University, the Fath Islamic Seminary in Damascus, al-Azhar University in Cairo, the University of Liverpool, and a PhD in Arab and Islamic Studies at the University of Exeter in the UK.
He has lectured on various topics of interest, including Muslims as minorities, interfaith understanding, and the importance of purification and spirituality in addressing the human condition.
Courses Taught
ILMW201A- Essentials of Worship (Maliki): Ibn 'Ashir's Murshid al-Mu'in Explained (Part One): Beliefs, Purification, and Prayer (Not offered this semester)
ILMW201B- Essentials of Worship (Maliki): Ibn 'Ashir's Murshid al-Mu'in Explained (Part Two): Prayer, Zakat, Hajj, and Spirituality (Not offered this semester)