How do we go about nurturing children in a prophetic way? Being effective parents is a challenge for many of us. The Prophet
ﷺ 

 is often called The Teacher. In fact, his entire life is a lesson.

In this seminar video recording given at SeekersHub Toronto, Shaykh Faraz Rabbani, Shaykh Zahir Bacchus and Ustadha Umm Umar explore how the Prophet ﷺ taught, nurtured and guided children through compassion, love and modelling right action. They explore how, as parents and educators, we can take this Prophetic advice and use it to nurture children to have good character and also discuss how to overcome common parenting hurdles, and key methods in raising children to embody piety and devotion.
Part 1 of 4 : What Are the Responsibilities of Nurturing Children? – Shaykh Faraz Rabbani
Part 2 of 4: Shepherding as a Parent: Balancing Authority and Compassion with Children – Shaykh Zahir Bacchus
Part 3 of 4: Planting Seeds in Your Children: Rethinking Our Habits and Actions – Ustadha Shireen Ahmed
Part 4 of 4: Key Q&A's on Parenting and Raising Children – Shaykh Faraz, Shaykh Zahir, & Ustadha Shireen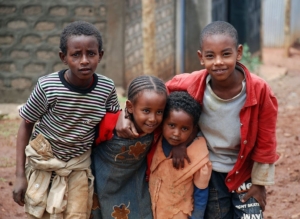 [cwa id='cta']
Resources for Seekers:
Islamic Parenting: Raising Upright Children (course)
Islamic Parenting: Ten Keys to Raising Righteous Children
Raising a Muslim with Manners
Raising Your Children with Deen & Dunya – Radio Interview with Hina Khan-Mukhtar
Raising Children with Deen and Dunya
Ibn Khaldun on the instruction of children and its different methods
The Prophet Muhammad's Love, Concern, & Kindness for Children
On Parents Showing Righteousness to Children
Cover Photo by Lead Beyond
https://seekersguidance.org/wp-content/uploads/2016/08/3868112129_2d516843cb_b.jpg
747
1024
Content Team
https://seekersguidance.org/wp-content/uploads/2021/03/sg-logo.svg
Content Team
2016-08-23 22:45:40
2020-08-07 15:43:13
VIDEO SERIES: Key Lessons from the Prophet ﷺ as a Parent & Educator