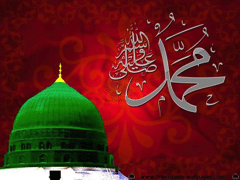 Translated by Shaykh Gibril Haddad
"The fact that 'the knowledge of the Tablet and the Pen is but part of his sciences' consists in that his sciences are multifarious, including universals and particulars, hidden matters and minutiae, subtle wisdoms and arcane sciences pertaining to the Essence and the Attributes, whereas the science of the Tablet and the Pen are a mere few lines (sutur) among the lines of his knowledge and a mere river from the seas of his knowledge.
Then, in addition to this, it is from the blessing of his existence according to the report that was said to be transmitted: 'The first thing Allah created is my light,' that is, He looked at it with a gaze of majesty, so it cleaved in two, and from its two halves were created the two worlds.
This [light] is what is meant by the Pen, hence the transmitted report: 'The first thing Allah created is the Pen,' so there is no contradiction. The upshot is: this world and the next are after-effects (aathaar) of your existence and generosity, and whatever appeared out of the Pen and onto the Tablet is from the secrets of your wisdoms and the lights of your sciences."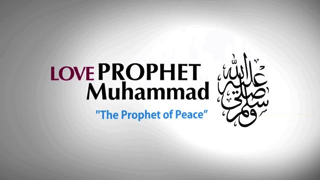 Source: Manuscript of al-Qari's commentary on the Burda entitled al-Zubda fi Sharh al-Burda, copied in the hand of the musnid Sayyid Muḥammad Ṣaliḥ al-Khatib al-Dimashqi (also containing al-Qari's two treatises on the Mawlid), folios 54b-55a.
Some resources on the Burda, and Love of the Prophet (Peace be upon him):
Love Of The Prophet And Following His Example – Shaykh Gibril Haddad
Steps in the Path of Love of the Prophet
Qasida Burda in Praise of the Prophet Muhammad – Sh. Diya video
Qasida Burda from Indonesia
Imam Bajuri's Commentary on Some Verses from the Burda
Praising the Prophet (Upon him be peace) at Dar al Mustafa
https://seekersguidance.org/wp-content/uploads/2013/07/Green-Dome-Red-Bkg.png
180
240
Erin
https://seekersguidance.org/wp-content/uploads/2021/03/sg-logo.svg
Erin
2014-01-11 07:42:02
2019-04-06 10:32:04
The Vastness of the Prophet's Knowledge and Light – from Mulla Ali al-Qari's Commentary on Busiri's Burda translated by Shaykh Gibril Haddad