Podcast: Play in new window | Download (Duration: 1:59 — 953.1KB)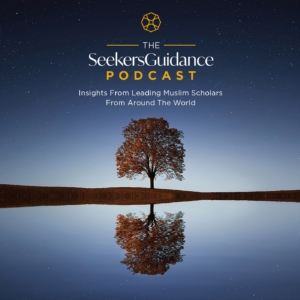 In this second episode, Shaykh Sadullah asks us to reflect on what freedom really means. Many of us have been restricted to our homes due to the Covid-19 pandemic and this can cause a sense of anxiety and fear. Whilst we might think that our freedom has been curtailed, we should remember that freedom is always linked to moral obligations and social responsibility.
For more SeekersGuidance podcast shows, visit seekersguidance.org/podcasts.
Help SeekersGuidance reach millions around the world through reliable knowledge and guidance from qualified scholars, completely free: become a monthly supporter – www.seekersguidance.org/donate