Podcast: Play in new window | Download (Duration: 2:45 — 2.5MB)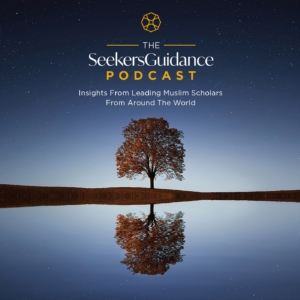 In this third episode, Shaykh Sadullah discusses the notion of loneliness. As human beings, we are social creatures and therefore welcome social interaction. However, being isolated from others can have a great impact on us emotionally and psychologically. By appreciating personal seclusion we can enhance our own personal development and creativity.
For more SeekersGuidance podcast shows, visit seekersguidance.org/podcasts.
Help SeekersGuidance reach millions around the world through reliable knowledge and guidance from qualified scholars, completely free: become a monthly supporter – www.seekersguidance.org/donate