Podcast: Play in new window | Download (Duration: 10:04 — 9.2MB)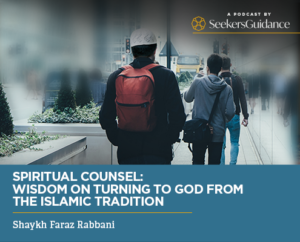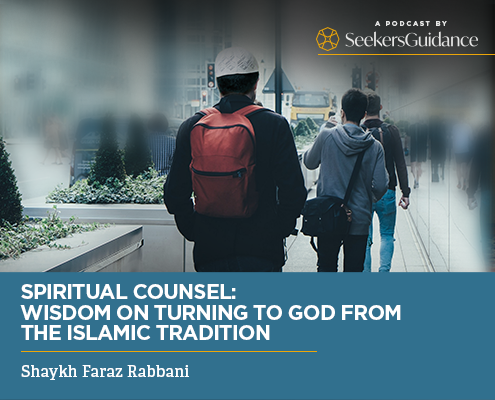 In this episode, Shaykh Faraz covers the eighteenth and nineteenth hadiths from the Chapter on Matters That Soften the Heart from the hadith compilation, Mishkat al-Masabih, compiled by Muḥammad ibn Abdullah Khatib al-Tabrizi (d. 741 AH). The eighteenth hadith is related that Allah Most High says: "Free yourself up for my worship (meaning free your concerns of prioritizing anything of Allah), and I will fill your chest with wealth and cover over your poverty. If you do not do so I will fill your hands with work and will not cover over your poverty." The nineteenth hadith highlights the importance and virtue of scrupulousness, and how actions do not compare to the reality of having scrupulousness.
For more SeekersGuidance podcast shows, visit seekersguidance.org/podcasts.
Help SeekersGuidance reach millions around the world through reliable knowledge and guidance from qualified scholars, completely free: become a monthly supporter – www.seekersguidance.org/donate