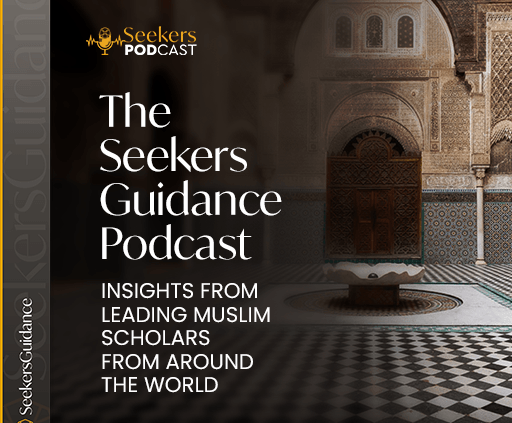 Adab 07: The Proprieties of Earning a Living- Ustadh Tabraze Azam
---
: Play in a new window | Download to your device (5.9MB)
Ustadh Tabraze Azam dives deep into the proprieties of earning a lawful income, its virtues, and its rewards in this life and in the life to come.
The trustworthy, honest trader will be with the prophets, the truthful, and the martyrs [on the Day of Judgement], said the Messenger of Allah, Allah bless him and give him peace. (Tirmidhi)
When we live up to the ideals and deep, moral standards of the religion, we can be hopeful of something tremendous from Allah in the hereafter. After all, this life is merely a means to the next and not an end-goal in and of itself. Earning a livelihood is something that most of us can probably relate to, but our fast-paced lives, however, can sometimes hinder our ability to simply pause for a moment and review our trajectory into eternity. Seldom is a moment of contemplation void of any lasting benefit when it is for Allah.
As we try to reconnect with our faith and live it more faithfully, with propriety, we should recall the words of Allah in which He informs us that He "made the day for livelihood." (Sura al Naba' 78:11) Thus, it is Allah's favor upon us by which we are blessed with days in which we can fulfill the purpose of that time. A believer is a "son of his moment," namely, somebody concerned with being in the right places at the right times, and doing what will be most pleasing to Allah therein. With gratitude, we can come to appreciate the most menial of tasks, and with gratitude, Allah increases us in ways we couldn't otherwise imagine.
For more SeekersGuidance podcast shows, visit seekersguidance.org/podcasts.
Help SeekersGuidance reach millions around the world through reliable knowledge and guidance from qualified scholars, completely free: become a monthly supporter – www.seekersguidance.org/donate
https://seekersguidance.org/wp-content/uploads/2021/09/Main-Podcast_Podcast2021-Web-Square_512x512.png
512
512
https://seekersguidance.org/svg/Logo/SG_Logo_v23.svg
2019-10-16 14:36:03
2021-09-24 04:47:48
Adab 07: The Proprieties of Earning a Living- Ustadh Tabraze Azam