Podcast: Play in new window | Download (Duration: 20:21 — 19.0MB)
Subscribe: Apple Podcasts | Android | Google Podcasts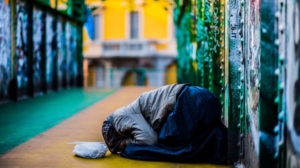 In this talk, at the 24th anniversary of the Srebrenica Massacre of over 8,000 Bosnian Muslim men and boys–rightly classified as a genocide–Shaykh Faraz Rabbani shares reflections on some lessons for all believers:
One: Faith and how we view tests and tribulations.
Two. How we respond to tribulations, and how we ready ourselves to be able to respond.
Three: The critical need to learn from history, past and recent.
Four: The imperative of unity for Muslims, locally and globally.
Check out the SeekersGuidance Ramadan Portal: www.seekersguidance.org/ramadan
Help SeekersGuidance reach millions around the world through reliable knowledge and guidance from qualified scholars, completely free: become a monthly supporter – www.seekersguidance.org/donate Help SeekersGuidance support deserving scholars and students this Ramadan: give your zakat and charity to the Global Islamic Scholars Fund — www.seekersguidance.org/donate