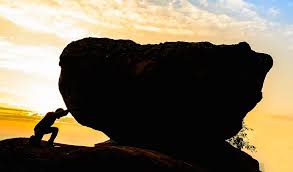 ---
Answered by Ustadha Shazia Ahmad
Question: How to know if Allah is unhappy with me or if it is a trial? Life has been challenging throughout but right now I am in utter chaos. What should I do?
Answer: First, I thank you for reaching out to us in your time of need and I pray that things turn around for you, in all respects. That being said, there are important things to bear in mind.
It is not the job of the servant to figure out whether Allah is pleased or displeased with him. Nor is it his job to figure out why Allah has sent what he has sent upon him. Rather reflect on the hadith of the Prophet, Allah bless him and send him peace, "I am what my servant thinks of me, and I am with him whenever he mentions me…." Think of your Lord has merciful, kind, and compassionate and He will be that for you!
In terms of your difficulties in life, I recall one of my teachers saying that you should always compare yourself to one who is better than you in matters of religion (din), but always compare yourself to one who is worse off than you in this-worldly matters.
I believe you should do three things. First and foremost, be sure that you are applying your personally obligatory knowledge? Are you purifying and praying correctly? Fasting and paying zakat correctly? Do you guard your tongue against the enormities? Take a moment to assess this and feel free to take a free course at Seekersguidance to be sure that Allah is #1 for you and not #2 or #3 or further down the list.
Second, I would figure out some methods to de-stress. Some thoughts that come to mind are: exercise regularly, eat healthily, take your supplements, get enough sleep, and recite a daily invocation or devotional act (wird).
The last thing that comes to mind is time management. Building up a business takes time and effort. Have you done all the consulting necessary? Are you rushing into things or taking it a step at a time? Are you checking your work and details with excellence (Ihsan) or doing things haphazardly and expecting great results? Are you taking out enough time to study for the exam while working on the business? Which takes priority of your time?
Last of all, intend the pleasure and remembrance of Allah in your studies, your work, and in your worship and you will have success from whence you never expected it.
Wassalam,
[Ustadha] Shazia Ahmad
Checked and Approved by Shaykh Faraz Rabbani
Ustadha Shazia Ahmad lived in Damascus, Syria for two years where she studied aqidah, fiqh, tajweed, Tafseer, and Arabic. She then attended the University of Texas at Austin, where she completed her Masters in Arabic. Afterward, she moved to Amman, Jordan where she studied fiqh, Arabic, and other sciences. She recently moved back to Mississauga, Canada, where she lives with her family.
https://seekersguidance.org/wp-content/uploads/2020/06/Chaos.jpg
172
293
Suleyman Geddes
https://seekersguidance.org/svg/Logo/SG_Logo_v23.svg
Suleyman Geddes
2020-06-09 12:23:48
2022-10-29 16:55:19
Chaos in My Life