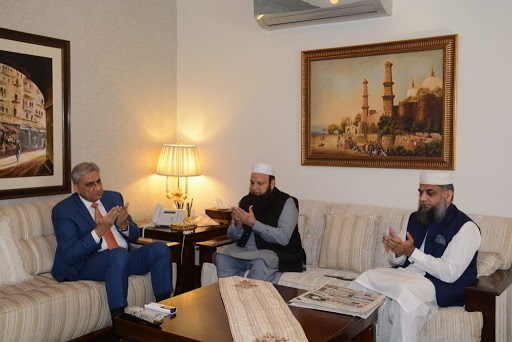 Is It Obligatory to Participate in the Tabligh Movement?
---
Answered by Shaykh Yusuf Weltch
Question: Is it obligatory to participate in the Tabligh Jamat Effort? Should I feel bad for not participating? How do I deal with the criticisms I face for not joining the Tabligh Effort?
Answer: Wa Alaikum al-Salam
May Allah continue to bring you closer to His good pleasure and make you a conduit of guidance.
In the Name of Allah, the Most Merciful and Compassionate
Tabligh Jamat is indeed a praiseworthy effort and was founded with great intentions of rectifying the state of the Muslims. They are indeed fulfilling a communal obligation of calling to Allah and forbid the evil.
It is, however, not an individual obligation. To consider this effort individually obligatory, such that one is sinful or shameful for not participating, is innovation and strictly prohibited.
Allah, Most High says, "Let there be amongst you a people who summon toward good, command what is right, and forbidding the prohibited. They are the successful." [Qur'an; 07:104]
Calling to Good and Forbidding from Evil
The Believer is responsible to call to good and forbid evil on a general level within their one capacity. The Messenger of Allah (may Allah bless him and give him peace) said, "Whoever amongst you sees a wrong, then let him change it with his hand, and if (that is) not (possible), then with his tongue, if not, then with his heart, and that is the weakest of faith." [Muslim] However, to do so, in the form or way of the Tabligh Jamat is not an obligation.
What do I do?
If you experience hardship when you go to such a masjid then if you have another option it may be best to go there instead. That is, if the alternative masjid, is proper and teaches the correct Islamic Understanding. If you are not able to go to another masjid, just explain to the people that you don't wish to participate anymore.
You should not blame yourself and you should not feel that you are any less of a Muslim for not participating in that effort. There are many ways to gain the pleasure of Allah and you should search what works best for you.
Allah, Most High says, "Verily those who strive for Us, We will certainly guide them to our ways." [Quran: 29;69]
Allah, Most High in this verse, mention ways, in the plural.
May Allah continue to bless you
Allahu A'alam
[Shaykh] Yusuf Weltch
Checked and Approved by Shaykh Faraz Rabbani
Shaykh Yusuf Weltch is a graduate from Tarim; a student of Habib Umar and other luminaries; and authorized teachers of the Qur'an and the Islamic sciences.
https://seekersguidance.org/wp-content/uploads/2020/06/jemat.jpg
342
512
Suleyman Geddes
https://seekersguidance.org/svg/Logo/SG_Logo_v23.svg
Suleyman Geddes
2020-07-02 12:49:40
2022-10-31 17:15:27
Is It Obligatory to Participate in the Tabligh Movement?