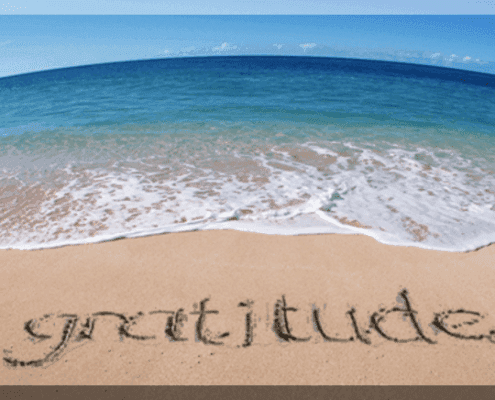 Questions and Answers – Radical Gratitude Series
What is true gratitude, and how can it make a difference in our lives? In this segment, Shaykh Faraz Rabbani and Ustadh Amjad Tarsin answer some commonly asked questions about this topic.
Q: How do you find ways to forgive when it's very difficult?
A: This is a good question, because we should be real in how we cultivate spiritual ideals. The first thing to do is look at the life of the Messenger of Allah, Allah bless him and give him peace, and see the incredible honor that stemmed from his forgiveness. His forgiveness of the Quraysh after the Conquest of Mecca was more than about a few arguments. He and his followers had suffered 20 years of serious aggression, wars, torture, and physical and psychological harm. However, his heart was so attached to Allah, and he wanted what was best for his people. Therefore, when he was given the upper hand, he chose forgiveness.
Forgiveness is one of the biggest steps to healing from pain, and resentment continues to burn us. Sometimes our nafs blocks this meaning from us. If someone is being harmed, then we have the right to prevent that. After that, we can try to look for excuses for them. If that's difficult, you make duaa for them, that Allah guide them.
Q: How is it possible to have patience without being passive?
A: Scholars say that everything has a knowledge-based response, and then an action-based response. Before we try, we should keep in mind what patience means. Neither patience or gratitude are passive. Gratitude is more than seeing the good; it is using things for what it's used. For example, being grateful to live in Canada does not mean ignoring the wrongs done by the Canadian government. Rather, we use our blessings to do what Allah has commanded us to do-work towards truth, justice, mercy and the prevention of harm.
Q: How does one explain gratitude to children?
A: Syed Naqib al-Attas, one of the most brilliant minds in education of the 20th century, broke down children's education into three components. Firstly, there is tarbiya, or education, raising the child. Secondly, ta'deeb is the instilling of correct manners and etiquette to any situation.  Finally, ta'leem is teaching the child, which can be done in many ways.
Q: What about someone who isn't feeling the essence of gratitude in his heart?
A: Ultimately, Allah does not squander an atom's weight of good. The scholars define a good action as, "anything that has even a residual aspect of good." The devil will try to suggest that you are not grateful enough, or not sincere enough, but flee from those thoughts.
About the Series
"If you are grateful, We shall surely grant you increase," Allah promises in the Qur'an. "Should I not be a truly grateful servant?" said the Prophet Muhammad (peace be upon him). In this seminar, Shaykh Faraz Rabbani and Ustadh Amjad Tarsin explore Radical Gratitude: How Thankfulness Transforms Our Life and Religion.
---
https://seekersguidance.org/wp-content/uploads/2019/08/gratitude-495x400.png
400
495
Content Team
https://seekersguidance.org/svg/Logo/SG-Logo-Main.svg
Content Team
2018-12-24 07:01:00
2022-09-28 17:21:33
Questions and Answers – Radical Gratitude Series