The Seekers Youth Intensive 2020
---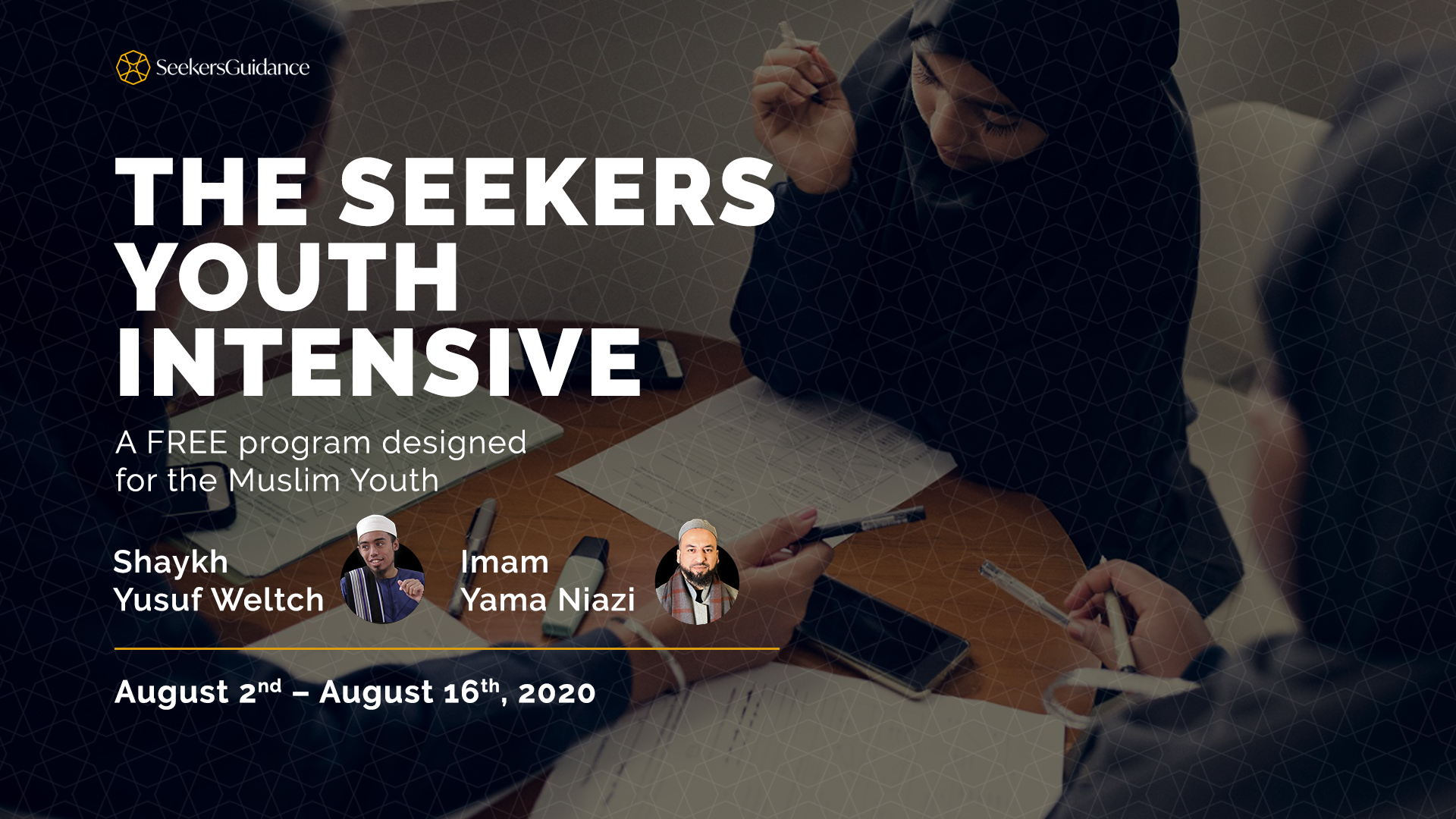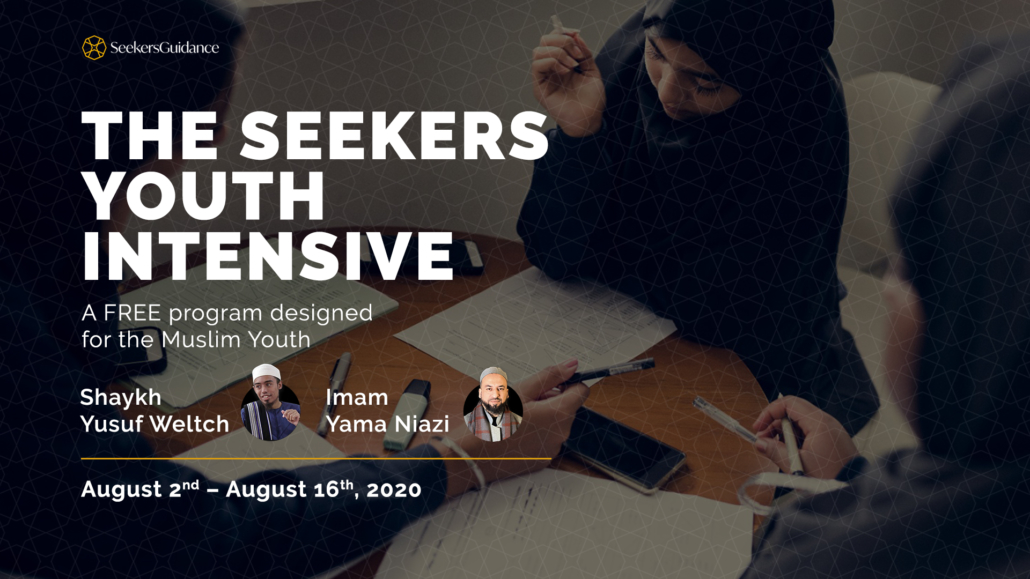 In the upcoming days, we have an exciting youth program starting online with SeekersGuidance. This is suitable for anyone who wants to learn their basics but is specifically designed for ages 13-18; both boys and girls. If you're a parent or guardian you can sign up your child(ren), but if you're a youth that's interested we recommend you inform your parents before registering.
Cost: Free
This youth program will be delivered by two of our SeekersGuidance scholars:
Imam Yama – an American who served as an Imam in Santa Barbara for 8 years. He dealt directly with youth on a day to day basis and knows the challenges they face
Shaykh Yusuf Weltch – Shortly after converting to Islam over a decade ago, Shaykh Yusuf studied Islam full time at an Islamic Seminary for nearly five years, but after studying there he was looking for a deeper understanding of the religion that addressed the spiritual dimensions of the message of the Qur'an and the Prophetic Way, and that had a deep concern for calling others to this truth and beauty, he found himself traveling to Tarim, Hadhramawt (Yemen). He then spent four years there completing his Islamic studies.
Dates: August 2-16th, 2020
Upon registration, on August 2nd, students will be given access to two courses:
A course on Islamic belief – mainly covering the pillars of faith but with a bit more detail
A course on the fiqh of worship – this will cover: i) purification (taharah) ii) ghusl and iii) prayer (salah)
This program will also have live sessions (timings to be announced soon) where the teachers along with a guest will take students' questions and discuss common challenges they go through, such as, and not restricted to, substance abuse, video game addictions, etc.
Students will have the opportunity to ask their questions and have them answered.
So why should you sign up?
To engage your teens (or yourself) and give them a spiritual boast before the start of the school year.
This unique online opportunity gives students a chance to ask more embarrassing questions that they would otherwise be too shy to ask in person.
You'll learn purification (taharah) and prayer, while learning how to purify your soul and remove ailments such as arrogance, etc, to grow spiritually.
Click here to sign up
https://seekersguidance.org/wp-content/uploads/2020/07/SOS_The-Seekers-Youth-Intensive_1080x1080.jpg
1080
1080
Ahmed D.
https://seekersguidance.org/svg/Logo/SG_Logo_v23.svg
Ahmed D.
2020-07-28 00:04:52
2022-04-13 02:16:29
The Seekers Youth Intensive 2020