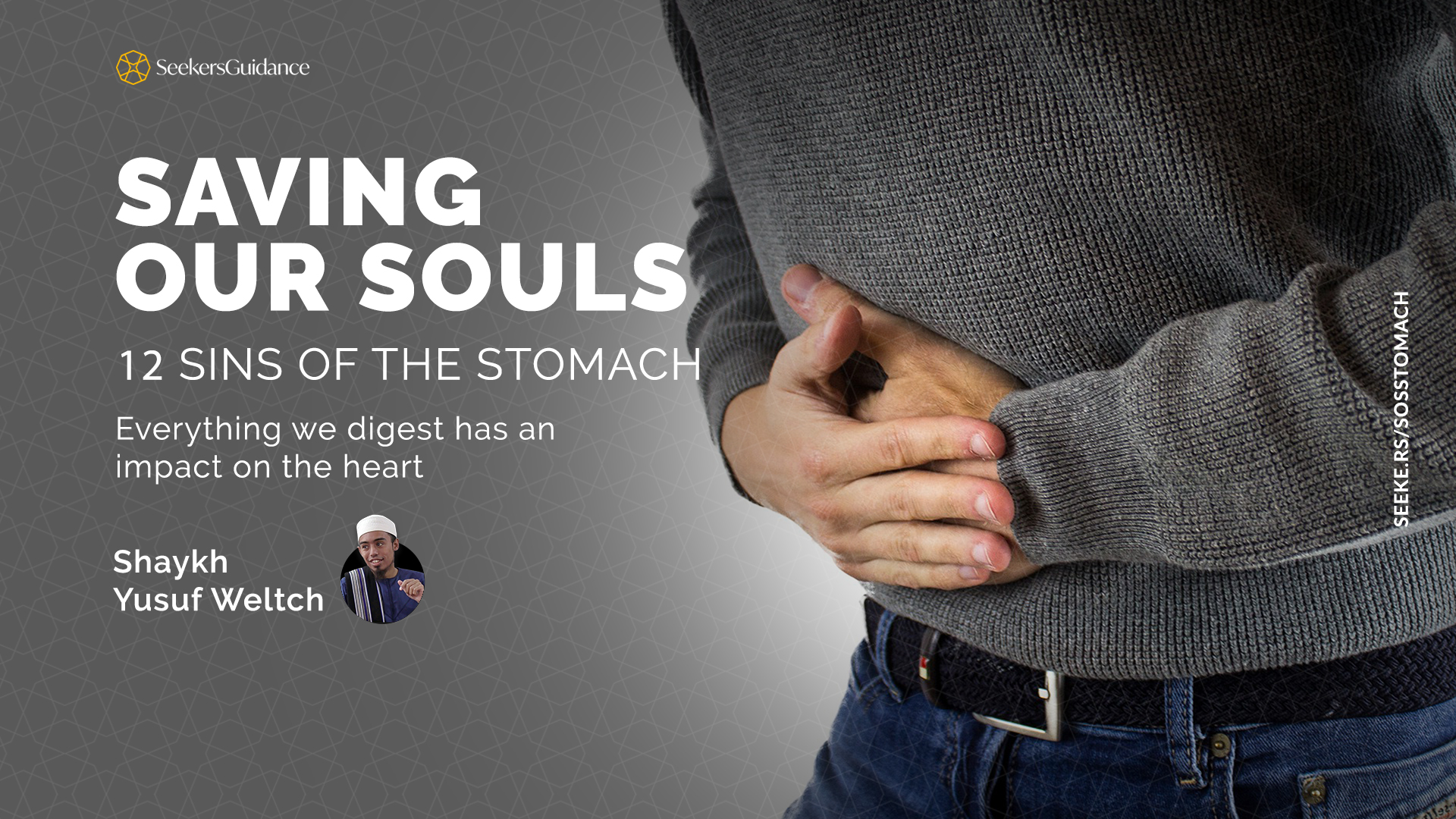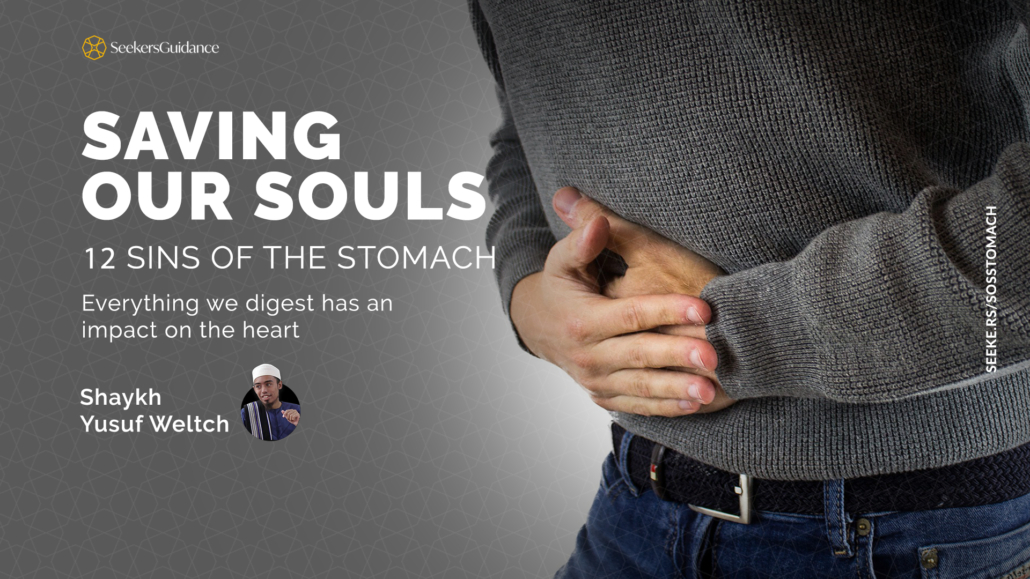 When they said the way to a man's heart is through his stomach, they couldn't have been more correct. Islam teaches us that the way to a sound heart is through a good stomach. On the contrary, if you consume haram it will hurt your soul. Quite literally, you are (spiritually) what you eat.
From the sins of the stomach are the following:
Consuming money from usury:

This applies to direct consumption of it, spending from usurious money, and benefitting from it in any manner, even if not used for food.

Consuming money from unjust taxation

This refers to all wealth that is misappropriated, whether unjustly taken by rulers or the imposition of unjust taxes.

Consuming wealth which was misappropriated

Misappropriation is the open unlawful seizure of people's wealth, forcefully, with no right to do so.

Consuming wealth from theft

This not only applies to the thief, rather includes any benefitting from stolen property by anyone.

Consuming wealth which was earned in a manner impermissible in the Sacred law

Such as corrupt business transactions

Consuming alcohol. The Islamically sanctioned penalty for the drinker of alcohol is forty lashes for the free person, and twenty for the slave.

This applies to even a drop of alcohol or any intoxicating agent. The Messenger of Allah (may Allah bless him and give him peace) said, "Whatever intoxicates in abundance than even a little of it is prohibited (haram)." [Abu Dawud, Tirmidhi, Nasaa'i, and others]

Consuming or drinking an intoxicating agent

This applies to marijuana and other drugs.

Consuming any impurity whether by eating or drinking
Eating or drinking anything considered filthy
Consuming the wealth of the orphan
Consuming endowments contrary to the conditions of the endower

An endowment is that which one relinquishes ownership of something permanent, stipulating benefit from it to remain for the poor, scholars, those striving in the path of Allah, the Muslims, or others. It has many religious injunctions related to it, thus any usage of it contrary to the conditions of the endower is impermissible

Consuming anything which was taken under duress.

Anything which is taken without the full willful consent of the owner. So anything that was taken due to own's shyness or shame for not giving it that had it not been for that they would not have given it – it is not permissible to take nor benefit from.
May Allah allow us to consume only that which is halal and forgive us our sins.
https://seekersguidance.org/wp-content/uploads/2020/08/SOS_Stomachs-Sins_1080x1080-Featured-1.jpg
1080
1080
Ahmed D.
https://seekersguidance.org/svg/Logo/SG-Logo-Main.svg
Ahmed D.
2020-08-10 23:00:36
2020-08-10 23:01:58
Saving Our Souls Series | Part 5: 12 Sins of the Stomach – Shaykh Yusuf Weltch