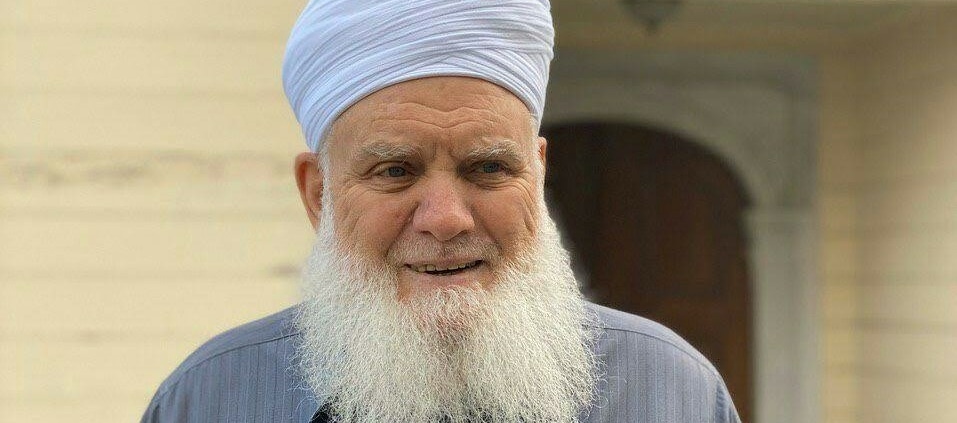 On the Passing of Shaykh Adnan al-Saqqa
---
There are men among the believers who honored their pledge to God: some of them have fulfilled it by death, and some are still waiting. (Qur'an 33:23)

Undoubtedly, the eyes weep and the hearts grieve out of sadness in our separation from you, our dear teacher. Surely to Allah we belong and to Him we all shall return. There is no might nor power except by Allah.
We mourn the death of one of the most prominent scholars of Syria, the esteemed knower of Allah, Shaykh Muhammad-Adnan Al-Saqa, who passed away today at the age of 79. He was a man who possessed a compassionate heart, a radiant face, and a graceful smile.
Shaykh Adnan continued the scholarly tradition of the city of Homs. After completing high school, he passed up the opportunity to enter medical school and decided to pursue Islamic Law at the University of Damascus instead, where he graduated in 1966. Later in his life, he obtained a master's degree in Media Studies from the University of Punjab, Pakistan in 1995.
Shaykh Adnan was a man who served the community greatly through his dawah, teaching, and nurturing of students across many public and religious high schools and Islamic seminaries. This is in addition to the numerous khutbahs and lessons he delivered at masjids across the Muslim world.
Shaykh Adnan had a great impact on his students and all of those who were honored by his company, leaving anyone who heard him speak full of spiritual openings and countless blessings.
His speech was impactful, easy to understand, beneficial, and light-hearted. The great love the Shaykh had for Allah manifested through his copious tears, beautiful smile, and gentle words. Beyond loving Allah, Shaykh Adnan also loved every single Muslim, allowing him to connect to everyone, both young and old.
He was gentle and approachable. The Shaykh would visit people in their homes and attend any wedding or celebration he was invited to. He was humble and did not mind eating on the floor with his companions. An advocate of the poor, the Shaykh extended his hand to numerous humanitarian efforts throughout his life.
Some of his students likened him to the Companions, may Allah be pleased with them, while others still felt the presence of angels in his gatherings of knowledge.
He called to Allah with deep insight, illuminated by his beautiful, gentle, and moderate approach. He invited Muslims towards unity, always listening with an attentive ear and an open mind.
O Allah, have mercy on Shaykh Adnan, grant him the highest of stations, and resurrect him with the best of creation Your Noble Prophet Muhammad (May Allah's peace and blessings be upon him). O Allah, reunite us with our Shaykh in the highest levels of paradise, alongside the prophets, the truthful, the martyrs, and the righteous.
O Allah, illuminate the Shaykh's resting place, widen the expanse of his grave, and remove any feelings of estrangement or loneliness. O Allah, make his grave a garden from the gardens of paradise, forgive him, have mercy on him, and honor him. O Allah, sustain him with the food and drink of paradise and to our Shaykh his final resting place, near You in the highest domains of paradise.
We mourn today and offer condolences to Shaykh Adnan's family and the entire Muslim community. O Allah, we ask that You compensate the Muslims for this deep affliction.
He left this world, may Allah shower mercy upon his soul, on January 9th, 2021 in the city of Istanbul.
———-
SeekersGuidance was honored to have Shaykh Adnan al-Saqqa teach through the Dar al Fuqaha Seminary in Istanbul. Register for his course and make it a means of ongoing charity for our dear beloved teacher.
Islamic Spirituality: Ghazali's Dear Beloved Son with Shaykh Adnan al-Saqqa [Arabic Only]
https://seekersguidance.org/wp-content/uploads/2021/01/Shaykh-Adnan-al-Saqqa.jpg
718
957
masood mahmood
https://seekersguidance.org/svg/Logo/SG_Logo_v23.svg
masood mahmood
2021-01-10 00:12:32
2021-01-10 17:11:45
On the Passing of Shaykh Adnan al-Saqqa