SeekersGuidance Student Assembly – Term 3 2012
---
SeekersGuidance Student Assembly – Term 3 2012
Seeking Knowledge with Manners and Virtue

Yesterday, students gathered online and at the SeekersHub in Toronto. Surrounded by our Teachers, we listened to their wise words and counsel as we approach the end of our studies for this term.
Sayyid Mohammed Assagaf, teacher at SeekersGuidance, softly and humbly spoke about the importance of intention and adab in respects to knowledge. He also mentions how the seeker of knowledge should maintain consistency to reach a point of felicity. He graciously adds that we should purify our heart for it is the vessel for the light of Allah.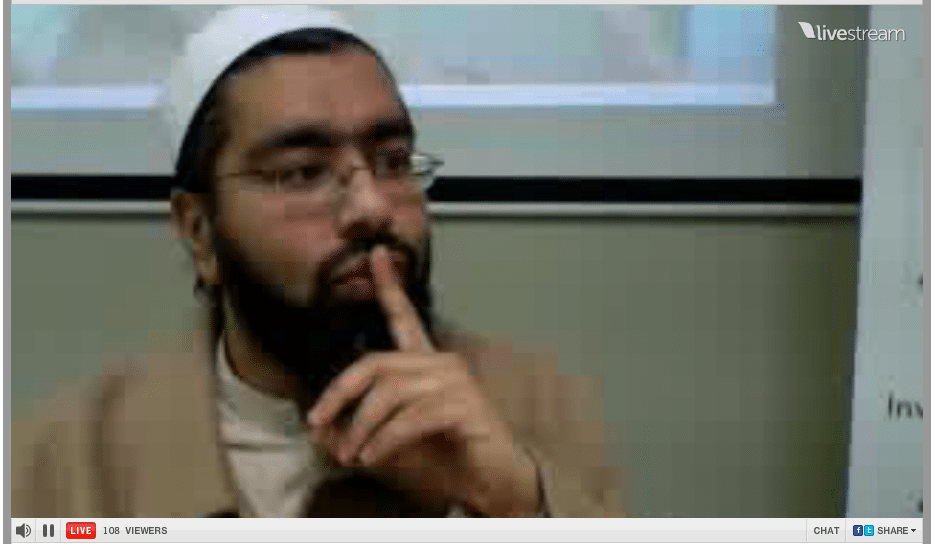 Shaykh Faraz Rabbani, Executive Director and teacher at SeekersGuidance, passionately gave counsel to students referring to the teachings of Abu Madyan. Giving students these four points to ponder upon:
1.

Renunciation (Zuhd). Seek Allah, and detach your heart from worldly matters.

2.

Knowledge. Know what you need to know, and avoid things that are not beneficial.

3.

Rely on Allah. Trusting in Allah was the Prophet's State, taking means was his Sunnah.

4.

Certitude. Have certitude without any doubt of Allah and His Messenger.
Shaykh Faraz Rabbani also advises that Allah and His Messenger have us given all knowledge we will ever need, without any doubt.
LIVE courses are still taking registrations, so please visit the Live Courses webpage if you would like to participate in one of them.
Thanks to @farazrabbani @alfroz on #twitter for the notes taken during the assembly.
Keep in touch with our Scholars online:
Shaykh Faraz Rabbani Biography Facebook Twitter
Sayyid Mohammed Assagaf Biography Twitter
Shaykh Yahya Rhodus Biography Facebook
Some further relevant resources on Seeking Knowledge, and maintaining Adab as a student:
Ten Adab of Seekers of Knowledge – Notes by Ayaz Siddiqui
The Etiquette of Seeking Knowledge – Nur Sacred Sciences
Keys to Successful Seeking of Islamic Knowledge: Advice from Teachers and Teaching Assistants
Islamcast – The Virtues of Seeking Knowledge
Advice Regarding Being a Student of Knowledge and Taking Notes
The Loss of Adab, The Corruption of Knowledge, and The Moral Dislocation of the Muslim World (Sayyid Naquib al-Attas) – Allahcentric Blog
https://seekersguidance.org/wp-content/uploads/2012/11/assembly_to.jpg
636
1879
Content Team
https://seekersguidance.org/svg/Logo/SG_Logo_v23.svg
Content Team
2012-11-20 22:27:34
2019-03-02 12:26:18
SeekersGuidance Student Assembly – Term 3 2012