Toronto blessed by scholar's presence
For the past two weeks, Toronto has been blessed by the presence of many notable scholars of our time, including Habib Ali Al-Jifri, Shaykh Yahya Rhodus, Dr. Umar Faruq Abd-Allah and Dr. Sherman Jackson. The annual Reviving the Islamic Spirit convention and knowledge retreat draws tens of thousands of people and this years' appeared bigger than ever. This year's theme was The Ten Commandments, and all of the speeches touched upon this in one way or another.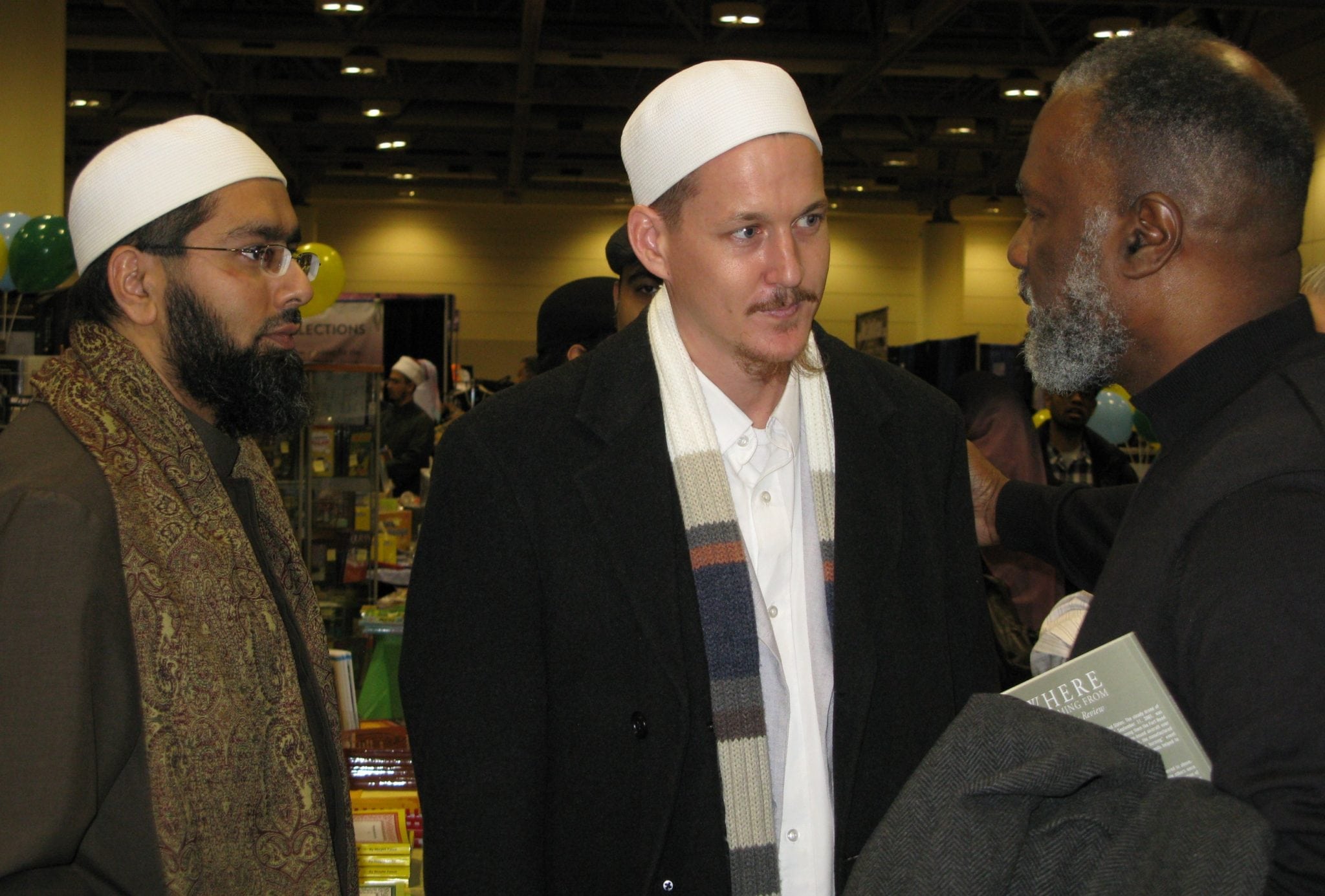 In the area outside of the lecture theatre, the bazaar was bustling with trade and social activity. Significantly larger than last year, the bazaar attracted probably all of the RIS attendees at one point or another, many spending all of their time between lectures there.
The SeekersGuidance booth had no shortage of interested attendees stop by, being in a prime position in the central aisle. Some were looking to sign up for an online course with the SeekersGuidance Academy and also to find out more about our other services, such as live seminars, the blog, and the Answers service.
This winter semester, SeekersGuidance are offering two online courses taught by Shaykh Yahya Rhodus:
Faith in Divine Unity & Trust in Divine Providence
12 downloadable sessions . 3 live sessions
Based upon Book XXXV of Imam al-Ghazali's magnum opus "The Revival of the Religious Sciences" (Ihya' 'Ulum al-Din), this course explains the reality of faith in Allah's Unity (Tawhid) and trust in His Providence (Tawakkul), and how to attain these vital states of the heart. This course, dealing with two essential aspects of faith, illustrates how religious knowledge and one's state of being are both crucial to be able to attain true faith and trust in divine Providence.
"Alhamdulillah, the course was excellent in every regard. Shaykh Yahya is a wonderful teacher and always made an effort to explain how the words of Imam Ghazali (rah) could be practically applied in our lives. Through their combined efforts, the realities of Tawhid and Tawakkul are thankfully far less abstract than before." (Ozair Ismail, United Kingdom)
The Marvels of the Heart
12 downloadable sessions . 3 live sessions
Knowledge of the heart is the foundation of the Din (religion), therefore this course is a must for all Seekers of Guidance.'The Wonders of the Heart' is the twenty-first book of the third quarter of the Ihya Ulum al-Din. This short course offers a detailed explanation of the text, and explores the meaning of soul (nafs), spirit (ruh), heart (qalb), and intellect ('aql). These important components as well as other including soldiers of the heart, overall attributes of the heart, the heart's similitude and Satan's mastery of the heart, leads one to become well acquainted with their own heart.
Courses start on January 24th. Check out our course catalogue for more details and to register now.
https://seekersguidance.org/wp-content/uploads/2019/08/SG-Logo.png
0
0
Content Team
https://seekersguidance.org/wp-content/uploads/2019/08/SG-Logo.png
Content Team
2011-01-10 03:44:00
2019-04-08 11:06:41
Toronto Blessed by Scholar's Presence