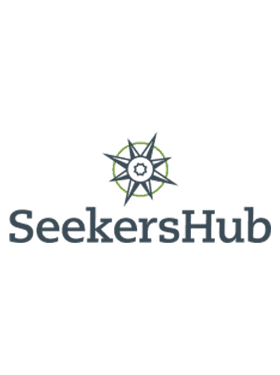 Waitangi Weekend – What, Where, When? SeekersPoint Auckland Opening Events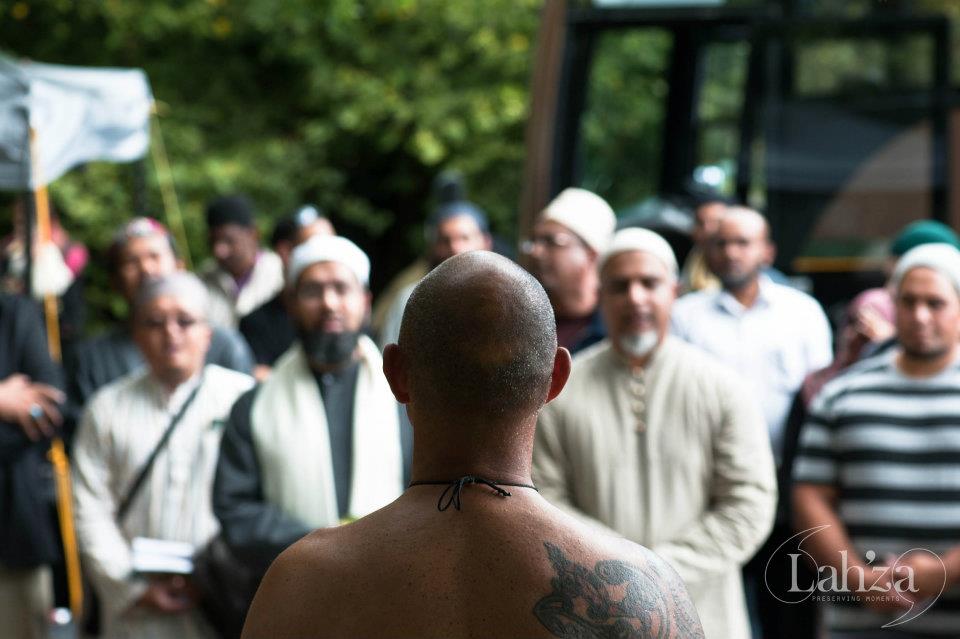 So, this is your chance to join this historic launch and at the same time take part in a whole weekend of Islamic learning events with your family! There is just ONE requirement: a commitment to learning authentic Islam!
What: The Launch of SeekersPoint Auckland – part of a worldwide Seekers initiative to build a wholesome community of adults and children who 1) seek authentic knowledge, and 2) serve their community in the best of ways.
When: Friday 7 February to Sunday 9 February // Where: Stardome Observatory, One Tree Hill, 670 Manukau Road. Royal Oak.
Why: there is great need for our Ummah to learn Islam in a proper, holistic way, to serve others and to build a community based on proper Islamic foundations for the future of our children, all for the sake of, ultimately, seeking Allah. Muslims, and the world, need the blessing of Islam, as it has blessed the world during previous eras in history with great civilisations of progress and benefit to humanity. That will only return by upholding Islam itself, through learning and practice of the highest degree!
How: The Launch events are over the whole weekend, with the official launch on Friday night, and an exciting weekend of learning from classical texts with scholars during Saturday & Sunday, ending with special evening events on Saturday and Sunday night too.
Who: A huge network of global scholars have joined to participate, teach, and facilitate this journey. In Auckland, this journey has been 10 years in the making, so this is not a sudden or new idea: both the global leaders and the Auckland organisers have combined many decades of community service experience across many areas to now bring this initiative to the Auckland community, which they have been preparing for this since 2004. The entire SeekersAuckland team has extensive experience in serving the community in numerous different fields and organisations, and are all dedicated seekers of Knowledge. You can expect a humble, concerned, and balanced attitude from them at all times!
Commit to the whole launch weekend, and this is what you'll get!
Includes: Friday Night Launch Dinner with All International & Local Scholars – includes presentations by scholars, catered dinner, with separate area for special requirements (e.g. children, segregation etc.).
2) The Saturday/Sunday Weekend of Learning:
Overall theme: Human Nature – Prophetic Guidance to Knowing Yourself. Taught by the scholars:  Shaykh Faraz Rabbani (Canada), Ustadha Waseema Ahmed (Auckland), Ustadh Haamid BenFayed (Auckland).
Includes: Saturday and Sunday morning and afternoon learning sessions with our four scholars (international and local) – includes lessons broken into sessions, catered lunch in the Space Room/out in the Park, with separate area for special requirements. All sessions are compulsory.
—>Includes: Saturday night presentations by scholars, sample recitals of praise, fully catered dinner, with separate area of special requirements.
—> Includes: Sunday early evening Panel Discussion with scholars and audience (open forum), refreshments in the Stardome foyer and, to end the weekend, a Planetarium show "Seven Wonders" with guest comments from the scholars on the marvels of Allah's Universe.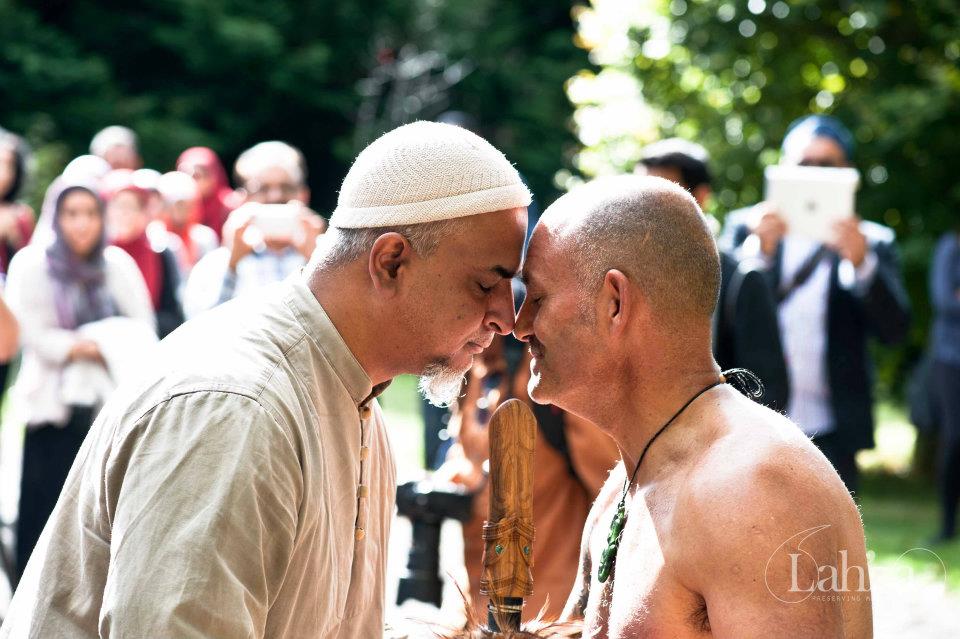 COST: None.
Under the Knowledge Without Barriers initiative (breaking down all barriers to seeking knowledge) no costs are charged for any part of the weekend:
All Presentations by Scholars – FREE
All Lessons & Planetarium shows – FREE
Both Fri night and Sat night dinners – FREE
Both Sat and Sun lunches – FREE
Parking – FREE (at Stardome, around One Tree Hill, on Manukau Road, and on)
Notes: 
1) All details of timings and venue opening for above events has been confirmed. But, it will be provided upon Registration. Everyone must register. We need your registration for catering, seating, and for fire and safety requirements, all attendees must register by Monday 3rd February.
2) The special planetarium program "Seven Wonders" will screen at the conclusion of the Sunday evening event.
3) All instruction will be in English, with any references and sources in Arabic. (All Teachers are in fluent in both).
Donations Welcome: This weekend of events will still cost the organisers (the SeekersPoint Auckland team). We do not receive funding from any source. Knowledge Without Barriers is powered by your generosity! We invite you to donate whatever you can. You can donate when you register, or into the donation box ("koha" – Maori for donation) when you come.
The Venue: All events are at the Stardome Observatory – 670 Manukau Road, One Tree Hill!
(This is a unique venue that gives us the opportunity to be constantly reminded of Allah's vast creation, both while we are inside, and for children and parents to enjoy the park surrounds outside. And, we will be treated to some special wonders of Allah's Universe)
KIDS:
We chose the Stardome for many reasons, including being child-friendly. As long as you have someone to help supervise your children, you and them will be able to enjoy the entire weekend of learning. Here are some options:
*The Stardome Interactive Space Gallery will be available for children at all times. All children should be supervised by an adult. The gallery is not very large, but it provides a wonderfully presented educational area for children to discover
*There will be a special kids show which is suitable for children from 4 to 10 years old, during the weekend (times TBC).
*There is a separate area for mums with babies/toddlers to still take part in the program. This area also leads directly outside.
*There is also the park just outside and plenty of space to run around.
Note: Mature children 12 years old or over who can sit in class can be registered as full participants. You can assure them these teachers will make Islam more interesting than they've ever found it before! Please note that numbers are limited due to fire safety ratings.
FOOD:
The Menu will be a mix of Malaysian, Indian and European and we have asked our caterers to keep food non-spicy for children.
SEATING:
Men will be seated from the front, followed by couples who wish to sit with their spouse, followed by sisters. The Planetarium is not large, so everyone will be in premium seats! Further, there will be a direct live telecast to the nearby Sun Room for sisters who prefer to be segregated. This may also suit any mums with babies or toddlers. For meals in the main Space Room, there will be separate areas for men and women, without a physical barrier. There will be the Sun Room available for those sisters who wish to remain segregated for meals. There will also be ample option in the spaces around the Stardome, including outside in the courtyard and the many park spaces, especially those who wish to relax with children and friends in the park immediately outside.
DON'T MISS OUT!
This weekend is truly a rare opportunity to be with the founding scholars of SeekersGuidance together at the same time. These scholars have established SG with an amazing vision and Allah (God) has blessed them with an amazing ability to make profound global changes to date: SG not only educates directly, but also supports many other scholars all around the world through its amazing global network. It is truly an effort directed to preserving Islam, through helping teachers and students alike! It facilities and increases local community service by helping communities build around an authentic holistic understanding of Islam. This facilitates local and regional cooperation in serving communities in many ways around the world. Seekers of Allah serve better, and don't burn out, because they are well-grounded! SG has already been building well-grounded, well-serving communities the world over. SG also has a Qn & Ans service on Islam. SG does not charge for any of its services; all their work is made possible by donations. Come along, learn, be inspired the SG founders and help start building a future for our community and your children here in Auckland.
CONTACT:
REGISTRATIONS:
These will be opening this week, at 
www.seekersguidance.org/Auckland
. So be on notice, keep your Waitangi weekend entirely free, and start planning now – get your notebooks, pens and bags ready and dont forget to register by this coming weekend!
URGENT REMINDER: SEEKERSGUIDANCE ONLINE COURSES – CLOSING!
What you CAN register for NOW is your SeekersGuidance course for this new year semester at 
www.seekersguidance.org
 – it will be too late by the time we meet at Waitangi weekend, as the semester has started (don't worry, learning is flexible, so you can catch up!), so register, free, now: registrations close soon! There are a huge range of courses, for absolutely everyone. Start learning the proper way to worship Allah, delve into one of the courses on Seeking Allah through the science of purification of the heart, or take an Arabic or Quran course, or learn the full Islamic way to marriage, parenting and money matters! Browse through the sections and reflect on what you need guidance on in your life, right now!
——
SeekersPoint Auckland
https://seekersguidance.org/wp-content/uploads/2019/01/seekershub-logo-teachers.png
375
280
Erin
https://seekersguidance.org/svg/Logo/SG-Logo-Main.svg
Erin
2014-01-26 20:02:03
2022-02-06 14:44:07
Waitangi Weekend – What, Where, When? SeekersPoint Auckland Opening Events