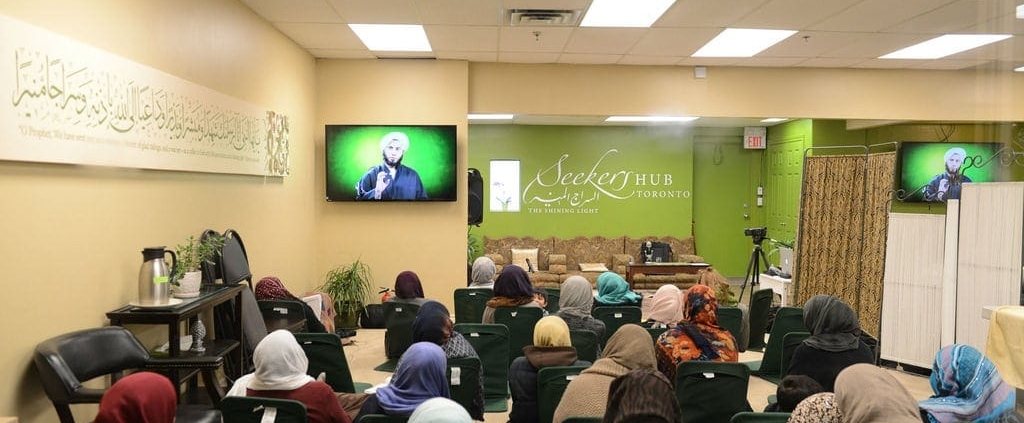 The Realities of Death and Dying – SeekersGuidance Toronto's Seminar with Shaykh Faraz Rabbani, Shaykh Ramzey Ajem, and Habib Hussein al Saqqaf
---
Death. Dying. Bereavement. Afterlife. Not subjects we particularly want to think about. But sometimes, it's the things we are most avoiding, that are, in reality, the closest to us.
As the first snowflakes of the year fell to the street outside the Hub, burying out the autumn leaves that had fallen just days earlier, I was struck by how death always seems to be a morose subject of discussion despite being manifested all around us. Why, then, I wondered, are we still not ready to acknowledge it?
But in the final of the Living Religion seminar series at SeekersGuidance Toronto, aptly titled Death and Dying, we literally looked death in the face.
Spiritual Dimensions of Death and The AfterLife – Shaykh Ramzy Ajem
"Who here, by a show of hands, is ready for death?" asked Shaykh Ramzy Ajem, the first speaker of the seminar. No one moved.
"No one? Death isn't a morbid subject; it shouldn't be like that for a Muslim." He said. "Death isn't an end, it's a beginning. You have a merciful Lord."
He encouraged us to look at death in a positive light, and look forward to receiving that mercy. In regards to the afterlife, no one will enter Paradise based on his good actions; Paradise is from the mercy of our Lord. He told us that this life could never be a time for us to "collect" good deeds in a basket to be presented to Allah on the Day of Judgement; it is in our neediness of Him, that we attain a knowledge of Him.
He ended by urging us to examine our lives in perspective. "Our lives aren't just cooking and cleaning, career, spouse. Love what you like, but you're going to lose it. If your attachments are unbalanced, dying is going to be painful."
However, if we see things in perspective, and realize that our purpose in life is to know Allah, and nothing more, death will be a pleasure.

The Importance of Remembering Death – Habib Hussein al Saqqaf
The next lecture was a video broadcast from the UAE, where Habib Hussein al-Saqqaf resides and teaches.
"The traveller," Habib Hussein reminded us, "will not settle until he reaches his destination." He emphasized that this worldly life is only one of the many stages that a human soul will pass through; that the stage of life is connected to the body, the stage of the barzakh is connected to the soul, and the stage of the afterlife is a perfect connection of both. He referred to death as a liqaa, a meeting.
That liqaa could be a happy one for you, if you loved Allah, His Messenger, and the noble ones. However, if you were attached to evil in your life, your liqaa would be an evil one.
A theme that is echoed throughout Islamic teaching is the idea of the husn al-khatima, the good ending. Habib Hussein encouraged us to seek that good ending proactively and with direction.
"No one is protected from sin," he said, "but follow a sin with a good deed without delay." He especially urged us not to wait; a good deed could be as simple as a smile, a kind word, or the act of giving food to another.
Habib Hussein left us with a practical plan to fortify our hearts, saying, "Whatever is in the hearts of men will spill out at the time of death," and that constant repetition of the shahada, the testification of faith, la ilaha illa-Allah (there is no deity except Allah) cause it to be contained within our hearts, such that those could be our last words at the time of death.
 Practical Guidance for Preparing for Death – Shaykh Faraz Rabbani
Shaykh Faraz, as is his habit, focused on the practical aspects of preparing for death. "At a spiritual level, you're dying every moment, because you have no inherent existence. You winked into existence, you would wink out if He didn't sustain you."
He shared ten ways:
1. Know your realities—Who is your Creator? Who are you? What is life and its purpose?
"One of the most amazing things about our religion," he said, "is that we don't just talk about God in the abstract; we know His attributes."
2. Reflect on death—"Only a fool would believe that something changing is eternal," he said.
3. Know the rights of Allah over you—your obligations to Him.
4. Know the rights of creation over you—"You have no right to harm God's creation," he warned. That could come in the form of physical harm, or something as simple such as gossiping.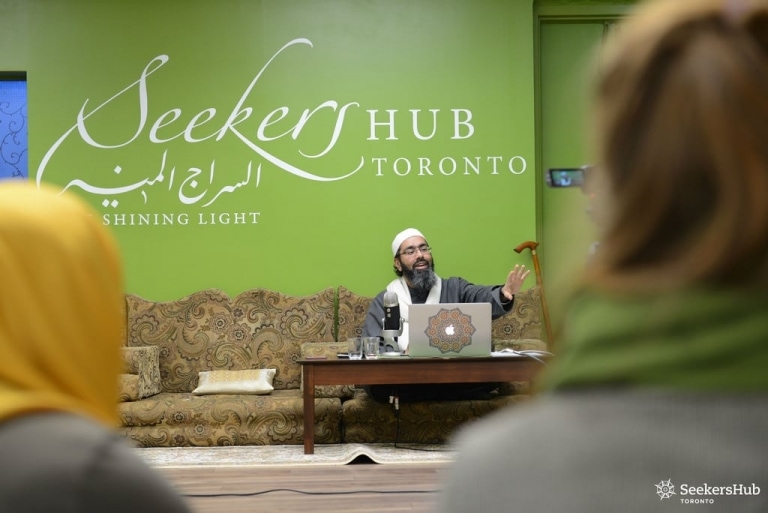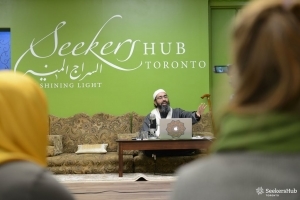 5. Sense of urgency—that death could come at you any moment.
6. Use the "Death Test"—by asking yourself before any given action, "Is this what I want to die doing?" and during the action, "Is this the best use of my time?"
7. Having a living will—keeping track of your material and spiritual rights over God and others.
8. Keep a clean slate—through regular repentance.
9. Die beloved—with love and thankfulness, faith and trust, and certitude, pleased to meet your Lord.
And lastly, very practically:
10. Ask for a good ending.

Personal Reflection
Granted, death is a heavy subject, and will be so until the time comes when death is no more. However, the seminar had left me feeling hopeful rather than hopeless.
But the words of the ignorant and inexperienced cannot explain clarity. The only way to explain my feelings are contained in the final chapter of the miraculous poem Al-Burda:
"My Lord! Let not my hope on You be overthrown, nor let my credit with You be void of worth. Deal kindly with Your slave in both worlds, for when terrors call to him, his patience is weak." (trans. Abdul Hakim Murad)
What little is contained in this world, cannot explain everything. What transpired in this world, cannot be the end of the matter. Therefore, death is a passage, not obliviation.
It took me a seminar to realize that.
https://seekersguidance.org/wp-content/uploads/2015/12/22809315203_db72feb675_b.jpg
684
1024
Content Team
https://seekersguidance.org/svg/Logo/SG_Logo_v23.svg
Content Team
2015-12-02 08:00:05
2022-07-25 17:50:07
The Realities of Death and Dying – SeekersGuidance Toronto's Seminar with Shaykh Faraz Rabbani, Shaykh Ramzey Ajem, and Habib Hussein al Saqqaf