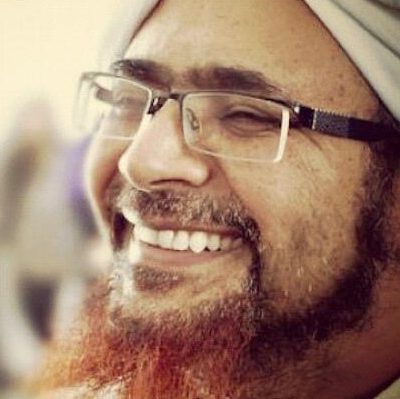 Sufism: Its Essence & the Traits of its People: Book by Habib Umar
---
What is Sufism? This new treatise by Habib Umar ibn Hafiz and translated into English by Ustadh Amjad Tarsin, covers the principles of Sufism and the characteristics of those who follow it.
What is Sufism?
This book seeks to clarify the meaning behind this often-misunderstood term. Sufism, or tasawwuf as it is known in the original Arabic, is the science of purifying the heart for the purpose of reaching Allah. This is done by acting with ihsan, or excellence, in every situation, and following the sunna of the Prophet Muhammad, Allah bless him and give him peace.
A true Sufi is someone who has reached the station of ayn al-yaqin, or the witnessing of certainty, which usually comes after many years of hard work. The people who try their best, but have not yet reached, are really quasi-Sufis, or mutasawif. As for the people who love them, but are not actively trying to progress spiritually, are attempting to resemble Sufis.
The Traits of Sufis
There are many people all over the world, who claim to be Sufis. Habib Umar outlines the ten traits that must be followed by anyone who claims to be a Sufi. These traits are universal to the various spiritual paths.
Knowledge of the Qur'an and the Sunna: This forms the very foundation of the Sufism, and any actions that contradict the basics of Islam, are not from Sufism. This also means that the Sufis strive to follow the  sunna with utmost excellence. In fact, the isnad (chains of transmission) of all the major works of Qur'an, hadith, tafsir (Qur'anic exegesis), fiqh (jurisprudence) were passed down through the people of Sufism. Therefore, everyone today who is qualified to teach any of these sciences, has Sufis in their chain of transmission.
Concern with perfecting the heart for the sake of Allah: Since Allah looks towards our heart, not our outward forms, Sufis prioritise working on their hearts to attain ihsan. Sufism is not about singing, clapping, or wearing specific clothing. Rather, it's about removing everything besides Allah from the heart.
Sincerity. Sufis should be extremely meticulous in analysing their actions, making sure that they are solely for the sake of Allah, and shy away from praise and recognition.
Trueness: This entails doing everything possible to do a deed for the sake of Allah alone, with no pride or ostentation. This also means being humble enough to accept advice from everyone, and not to mind if others turn away.
Humility of the heart: There are countless verses, hadith and stories which emphasise the centrality of humility. A Sufi does not raise themselves above others, or believe that they are better than anyone else, preferring instead to carry themselves with humility.
Recognising the people of honor, and eliminating envy: By showing honor to people who posses it, they strive to give everyone their rights, and not have envy towards anyone.
Remembering Allah abundantly: Sufis strive to make dhikr and remember Allah, with presence of heart, as much as possible.
Conveying with excellence and eliminating discourteous argumentation: They strive for excellence by avoiding arguments unless absolutely necessary. If an issue arises, they clarify it in the best manner.
Responding to evil with goodness, and having concern: A Sufi has utmost concern for others, and does their best to strive for their wellbeing. They forgive those who wrong them and respond to any evil they face with goodness.
Love of Allah, preferring Him over all else: In their daily life, they consider Allah more important than everything, and strive to attain his love.
Sufism: Its Essence & the Traits of its People, is published by Dar al-Turath Islami. If you would like to learn more, consider enrolling in our On-Demand course The Path of Spiritual Excellence.
---
https://seekersguidance.org/wp-content/uploads/2016/07/habib-umar-bin-hafidz-e1467869487978.jpg
399
400
Content Team
https://seekersguidance.org/svg/Logo/SG_Logo_v23.svg
Content Team
2018-12-28 08:46:06
2020-06-15 14:19:52
Sufism: Its Essence & the Traits of its People: Book by Habib Umar