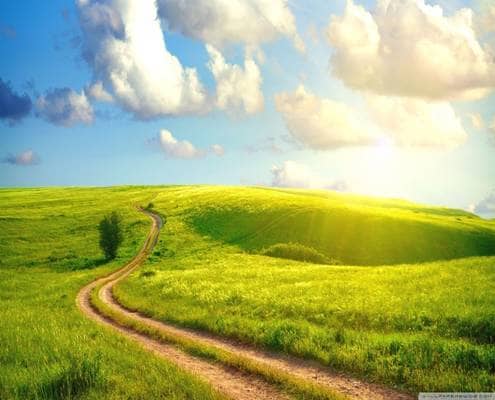 The Trodden Path (Episode 9): Shaykh Ibrahim Al-Khutani of Turkestan
In this series, Shaykh Shoayb Ahmed of South Africa will take us on a journey through the lives and biographies of some of the most celebrated and well known scholars of the twentieth and twenty – first century. These historical accounts will provide us with refreshing insights and lessons, and motivate us to follow in the footsteps of our pious predecessors.
---
In this ninth episode of the The Trodden Path series, Shaykh Shoayb Ahmed writes on the life of Shaykh Ibrahim Al-Khutani  of Turkestan.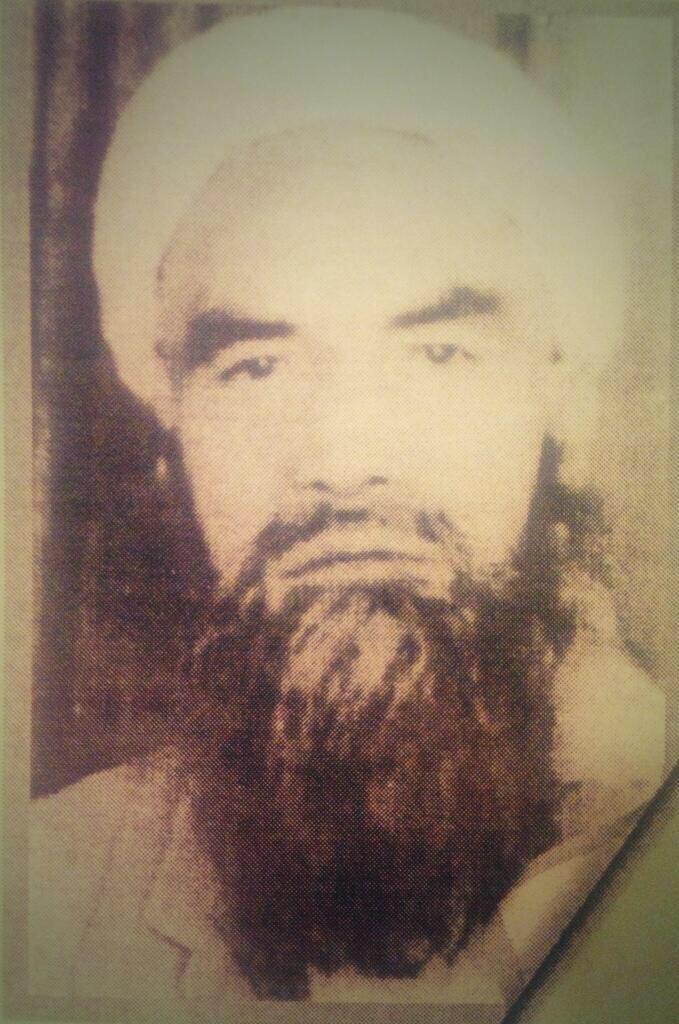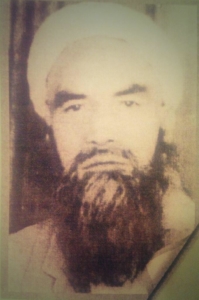 Shaykh Ibrahim Al-Khutani 1314-1389=1896-1969 (Turkestan)
Muhammad Ibrahim ibn Sa'd Allah ibn Abdur Rahim ibn Abdul Alim Al-Fadli Al-Khutani was a famous scholar. He was born in Qaraqaash, Turkistan in 1896 (1314). He was born into a home with a history and legacy of knowledge and piety.
He memorized the Quraan at a young age under his paternal uncle and teacher, Qari Rozi Muhammad Al-Andajaani. He studied the basics under his father and his cousins, Shaykh Muhammad Sharif Al-Khutani and Shaykh Muhammad Esa Al-Khutani. 
When he completed his initial education, he desired to travel to Lucknow, but as per instruction from his teachers, he travelled to Kashghar. He settled at Madarasah Taj Hakim Bik where he studied under Shaykh Muhammad Yaqub and Shaykh Muhammad ibn Abdul Baqi Al-Artuji. With the latter he studied Talkhis Al-Miftah. In Kashghar, there was a scholar from Tripoli-Lebanon whose name was Shaykh Muhammad Sa'id Al-Asli under who he studied Hadith. Thereafter the Russians deported this Shaykh to Khawarizm. 
However, he did not remain in Kashghar for more than eight months, after which he moved to Samarkand in 1914 (1332), where he settled in Madrasah Umar ibn Abdul Aziz. He studied under the Imam of the school, Shaykh Hadi ibn Fadl, Shaykh Muhammad Akram and Shaykh Burhan Al-Din. With Shaykh Burhan Al-Din he studied Al-Jazariyah and Al-Shatibiyah.
In 1920 (1339), he completed his studies, then went to Andajaan where he studied under his cousin Shaykh Rozi. He again read and studied Al-Shatibiyah with its commentary. He then received Ijazah from his Shaykh in Qirat. He then proceeded to Namnakaan where he studied Hadith under Shaykh Muhammad Thabit. He sought Ijazah from his teachers who granted it to him. Many of them narrated from Shaykh Ali ibn Zhahir Al-Watri (d. 1904 -1322).
In 1929 (1348), he traveled to Istanbul, thereafter he went to Hijaz to perform Haj after which he settled in Madinah. In Madinah, he was closely attached to Shaykh Abdul Baqi Al-Laknawi and Shaykh Abdul Qadir ibn Towfiq Al-Shalabi. Both were renowned Hanafi scholars of Hadith. He studied under them and heard the Musalsalaat and various other subjects.
He sought Ijazah from a number of other scholars in Hijaz. They included:
Shaykh

Umar Hamdaan Al-Mahrasi

Shaykh

Al-Sharif Ahmad Al-Sanusi

Shaykh

Ali Al-Maliki

Shaykh

Habibullah Al-Shanqiti

Shaykh

Muhammad Al-Khidr Al-Shanqiti

Shaykh

Ahmad Al-Fayd Abadi

Shaykh

Idroos ibn Salim Al-Baar

Shaykh Umar Ba Junaid
In Madinah, he taught in Al-Madrasah Al-Nizhaamiyah with his teacher Shaykh Abdul Baqi Al-Laknawi, who had appointed him as a teacher. He taught between the years (1351-1354). When this institute was closed due to Shaykh Abdul Baqi's ill health, he moved to Madrasah Torah Gul Al-Turkistani. When Shaykh Ahmad Al-Fayd Abadi learnt of his brilliance, he requested that he teach students at Madrasah Al-Uloom Al-Shariyah in the senior level.
In 1962 (1382), he moved to the library that was attached to the Prophet's Mosque and was known as the Al-Mahmudiyah Library. He was very well acquainted with books and manuscripts and wrote a book where he mentioned the manuscripts that he read. He was also involved in translating works from Turkish, Urdu, Persian and the Uzbek language. He did conduct lessons in some of the smaller schools.
He taught in the Prophet's Mosque, where he taught Al-Muwatta with the transmission of Imam Muhammad ibn Al-Hasan, Alfiyah, Al-Kawaakib Al-Duriyah in grammar and Tafseer Al-Jalalayn. His practice was to repeat these books once he had completed it and he may have even taught Mishkaat Al-Masabih.
Shaykh Muhammad Ibrahim travelled extensively. He travelled to Egypt, Syria, Iraq, Najd (Riyadh), Kuwait and Jordan. In these countries he met and benefited from the scholars who included:
Shaykh

Muhammad Zahid Al-Kawthari

Shaykh

Mustafa Sabri

Shaykh

Mustafa Abu Sayf Al-Hamami

Shaykh

Muhammad Jameel ibn Umar Al-Shatee
In 1379 he visited Damascus and was Shaykh Abu Al-Khair Al-Maydani's guest. Many benefited from him during this trip.
Over and above his travels, he loved performing Haj and must have performed Haj about forty times either by walking or by camel, even though it was tough.
He was a very warm person, who welcomed the scholars who arrived in Makkah and Madinah from other countries. In this way he met many and sought Ijazah from them. Some of them were:
Shaykh

Abdul Hay Al-Kettani

Shaykh

Alawi ibn Tahir Al-Haddad

Shaykh

Muhammad ibn Iwad Al-Tarimi

Shaykh

Umar ibn Sumait,

Mufti

of Zanzibar
Shaykh Ibrahim was affectionate to his students and would encourage them to increase their knowledge. If he observed signs of brilliance in a student, then he took special care of him and guided him. Many gained from him. Some of his students were:
Shaykh

Muhammad Sa'id Daftar Dar

Shaykh

Hamid Mirza Khan

His son, Muhammad Yahya

Shaykh

Umar Muhammad Falatah

Shaykh

Muhammad Yasin Al-Fadani

Shaykh

Abdul Fattah Abu Ghuddah
Even though he worked tirelessly, he wrote a number of books namely:
Tuhfat Al-Mustajizin bi Asanid A'laam Al-Mujizin
Fath Al-Rauf Zhi Al-Minan fi Tarajim Ulama Khutan
Al-Risalat Al-Fadilah fi Thubut Al-Tawaafeen li Al-Qarin bi Adilat Al-Qati'yah
A book on the laws of Jumuah, Eid and Janazah in Turkish
A compilation of his teachers Fatawa
He was a person known by many to have avoided the luxuries and pleasures of the world; he was simple in his dressing. He was an orator and a person who maintained and upheld the recitation of the Quran. He was very punctual and particular in performing his five Salat in the Prophet's Mosque. Outwardly, the respect and dignity of the ulama was clearly apparent. He was very fond of gathering books and manuscripts and his own library contained about fifty-two manuscripts. 
He took ill in 1969 (1389), for about six months and succumbed to this illness in the same year. The Janazah was performed in the Prophet's Mosque and he is buried in Al-Baqi'.
---
Shaykh Shoayb Ahmed is a well respected South African Islamic scholar who lives in Pretoria, South Africa. He studied at the King Saud University in Riyadh and the faculty of Shariah at the Islamic University of Madina. He has attained a M.A. in Islamic Studies from the University of South Africa. Through his extensive travels he has met and benefited from many senior scholars from Saudi Arabia, Morocco, Egypt, Syria, India, Turkey etc. He has received numerous Ijazahs from the various scholars that he has met, studied with and served. He is currently a senior educator at the al – Ghazzali College in Pretoria.
He has authored two books:
Muslim Scholars of the 20th Century.
Muslim Scholars of the 21st Century.
He was one of the translators of Shaykh Sayyid Muhammad Alawi al – Maliki's work: The Way of the True Salaf.
---
https://seekersguidance.org/wp-content/uploads/2019/05/path_field_min.jpg
400
495
Yousuf Patel
https://seekersguidance.org/svg/Logo/SG-Logo-Main.svg
Yousuf Patel
2019-10-21 12:38:47
2020-06-08 14:20:16
The Trodden Path (Episode 9): Shaykh Ibrahim Al-Khutani of Turkestan