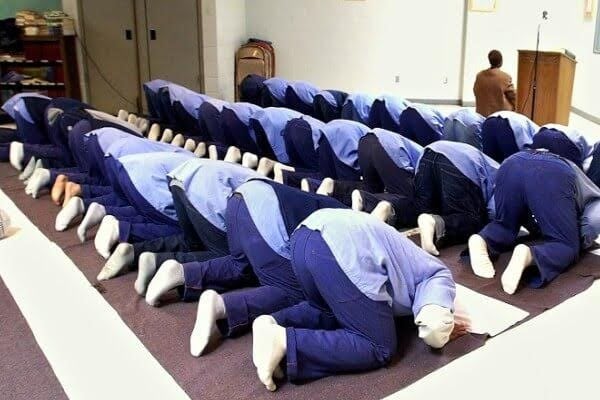 American Prisoners are Training in Islamic Scholarship – Can You Support Them?
Wailing sirens introduce the opening of Tayba Foundations's documentary, "Forgotten Believers" as the camera zooms in on endless coils of barbed wire, viciously encircling the tops of tall fences surrounding grey compounds that seem to stretch on for miles and miles. From state to state across the US, they confine approximately 90,000 Muslims who are more than just faceless bodies, but hearts so expansive that they can encompass what's truly real.
"Neither the earth nor the sky can contain Me," Allah SWT tells us, "but only the heart of my believing servant."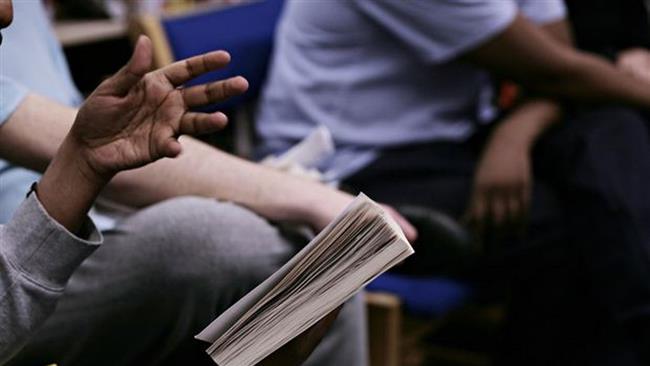 Lives Transformed by Faith Behind Bars
Tayba Foundation provides quality, college-level courses on the Islamic sciences to hundreds of inmates across the United States, focusing on refining thinking and behaviour in order to improve their transition from inmates to members of society. As the inmates have little access to learning about their faith behind bars, Tayba fulfills a vital fard kifaya (communal obligation).
So far, Tayba has changed the lives of so many people, like Anthony, who signed up for Muslim services in his Michigan prison so that he could meet his friend, but ended up becoming Muslim and now leads to Jumah prayer there. He has since learned Arabic and fiqh of two madhabs (schools of jurisprudence).
Or Stephan (Mujahid), who, after becoming Muslim in South Carolina, endured hardship from the other inmates who couldn't accept a covert of his racial and criminal background, but still persevered and is a beautiful example of character reformation.
Or Aseem, who spent twenty years in prison after being wrongfully convicted of murder because of dubious witnesses and gang loyalty, and gained hope through Tayba.
Or Sajad, who was convicted while still a teenager, ended up with a 25-years-to-life sentence, but then pursued studies with Tayba and is now the second prisoner from San Quentin to complete a university degree.
These are just some of the many hearts who have been transformed by Tayba. However, there are so many others who are still waitlisted, such as DeAndre. Below, he expresses himself beautifully as he explaines why he would like to study with Tayba.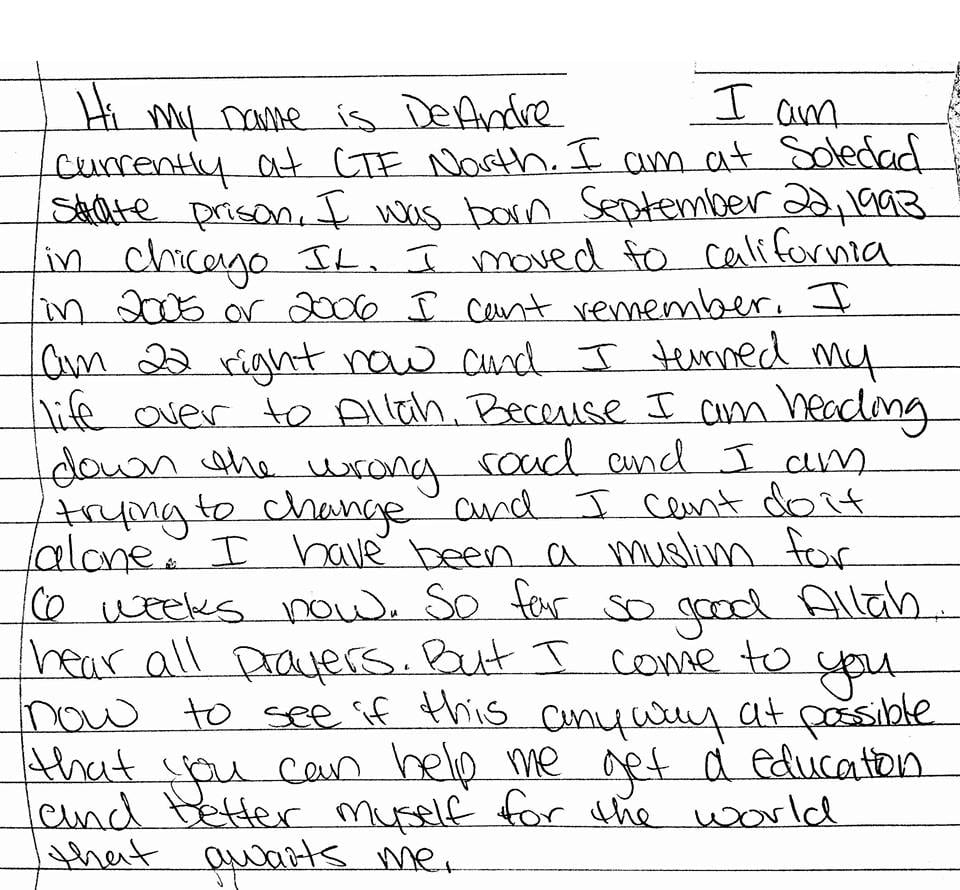 Shaykh Rami Nsour, founding director of Tayba, has files upon files of such letters, written to him from inmates who want to access Tayba's services.
"At the end of every one of these letters is a human being, with a heart, with feelings."
After Years of Empty Promises
"Did you feel, when you were writing those organizations, like you were stuck on a desert island putting a message in a bottle, throwing it out there, and just hoping that it would flow out to somebody?"
In the documentary, Shaykh Rami recalls asking his student about how he tried to access his faith behind bars.
"That's exactly what it felt like," the student replied.
Tayba sprouts from dedicated roots. Yusuf and Ansari were part of a group of inmates who were doing their best to study their religion in prison. They wrote letters to countless mosques and organizations, asking for resource material, but had only ever received one response, which had been from Zaytuna Prison Outreach. When it was time for Ansari to get paroled, Yusuf told him, "Brother, make sure you get down to Zaytuna, and find the brother."
"I'd seen brothers (among the inmates) come and go," recalls Ansari. "We saw Muslims leave us from that prison. They knew our dilemma, that we didn't have no outside contact with a lot of the masaajid, so we were seeking this knowledge man, we was hungry for this knowledge, and we couldn't get it from nobody!
"And so all these brothers they get out, they were like, 'yeah man, I'm gonna go to this place, and I'm gonna hook you guys up, and I'm-a have people come back here, and write you and get you the material that you need', and we says okay…and all these empty promises. Brothers got out, and nothing happened.
"Out of the core, I was the first one to get out," he continues, "and (Yusuf) just said, 'Brother, it's up to you now,' and I'm like, 'InshaAllah, I'm not gonna let us down.' And then," he says, a smile breaking over his face, "I got out."
This was in 2002, when Ansari met Shaykh Rami, and told him about the Yusuf, left behind in prison. "You really need to help this brother further his quest for Sacred Knowledge," he told him.
So Shaykh Rami started teaching Yusuf via collect calls, where they studied various texts by famous scholars such as Muhammad Mawlud and Imam al-Zarnuji. In 2008, they founded Tayba Foundation.
Donate Today!
Taybe is a registered charity, so all donations are tax-deductible.
With a donation of US$25, you will be sent a unique hand-written thank-you note from a Tayba student.
With a donation of US$50, you will receive a thank-you note from a student, as well as five Eid cards designed by an inmate student.
US$150 will completely sponsor one student, and you will receive 10 Eid cards.
With a donation of US$300, you will be sponsoring two students and will receive a 2016 calendar, featuring Islamic art by Tayba inmate students.
Support Tayba today, and remember that you're investing in the future.
by Aisha Hollyer
https://seekersguidance.org/wp-content/uploads/2015/12/TaybaFoundation-Prisoners-Praying.jpg
400
600
Content Team
https://seekersguidance.org/svg/Logo/SG-Logo-Main.svg
Content Team
2015-12-30 20:15:55
2020-08-22 09:24:13
American Prisoners are Training in Islamic Scholarship – Can You Support Them?