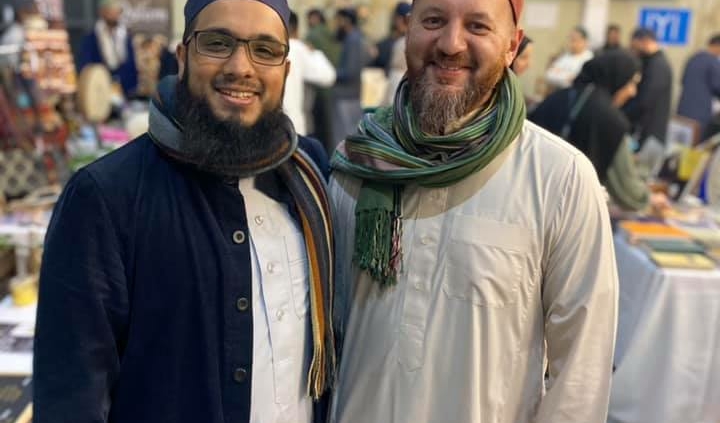 Virtues Tour 2021 – The Exodus
A Tour Like No Other, Thank You.
SeekersGuidance was honored this year to sponsor the Virtues Tour 2021- The Exodus, organized by Greensville Trust.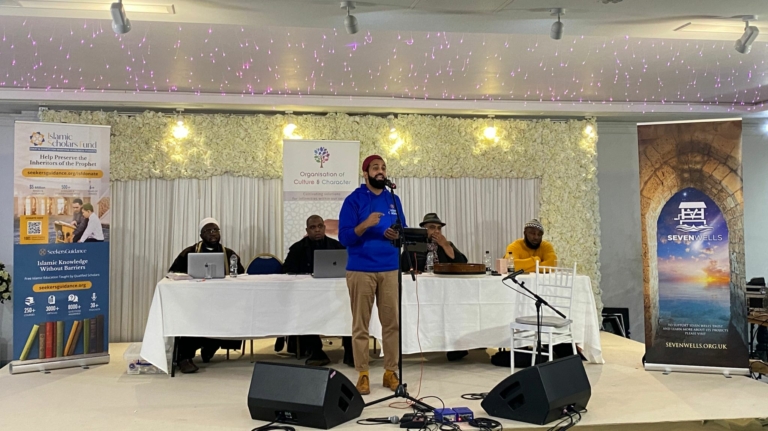 The tour kicked off with the start of the blessed month of Rabi' Al Awwal 1443 in remembrance of our beloved Prophet Mohamad (peace and blessings be upon him), his teachings, and lofty virtues. 
The tour was hosted by Muslim communities in eight different cities across the UK starting from Slough, and continuing through Luton, Peterborough, Derby, Sheffield, Manchester, Blackburn, and finally Bradford.
Thousands of people were in attendance over the days of the tours, from influential scholars like Shaykh Ibrahim Osi-Efa, Shaykh Haroon Hanif, Shaykh Amir Nawaz, as well as from world-renowned artists like Sidi Amir Sulaiman and Sidi Nader Khan, as they connected together to listen to inspirational speeches and poetry giving a uniquely beautiful insight into the life of our Prophet Mohamad (peace and blessings be upon him).
Members of SeekersGuidance's managing team and staff joined the tour daily to participate in this beautiful celebration and gather support for a pertinent cause, namely the Islamic Scholars Fund.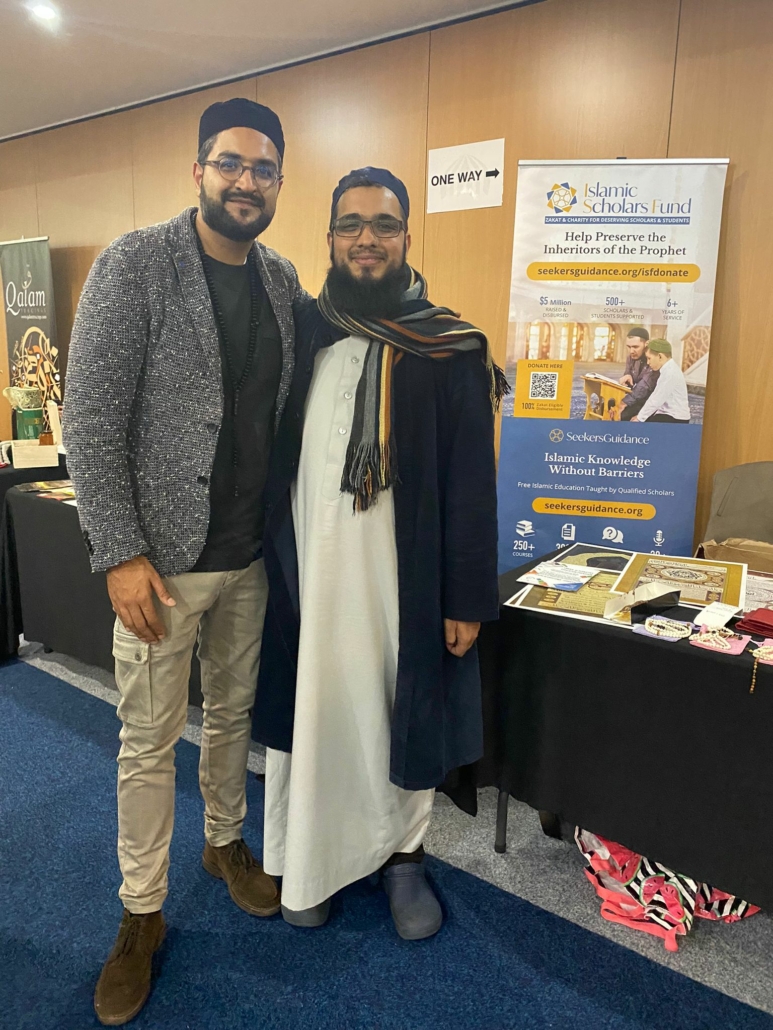 "The Virtues Tour was truly a blessing this year. We connected with vibrant communities and remembered our Prophet (peace and blessings be upon him) and his teachings. With the grace of Allah and thanks to the generous contributions of the UK Muslim community, we were able to raise over $130,000 in zakat and charity for the Islamic Scholars Fund. The funds will be immediately distributed to deserving scholars and students in urgent need of our support as they are the true inheritors of the Prophet (peace and blessings be upon him). It is our duty to support & preserve this legacy ", remarked Waseem Mahmood, SeekersGuidance's Managing Director.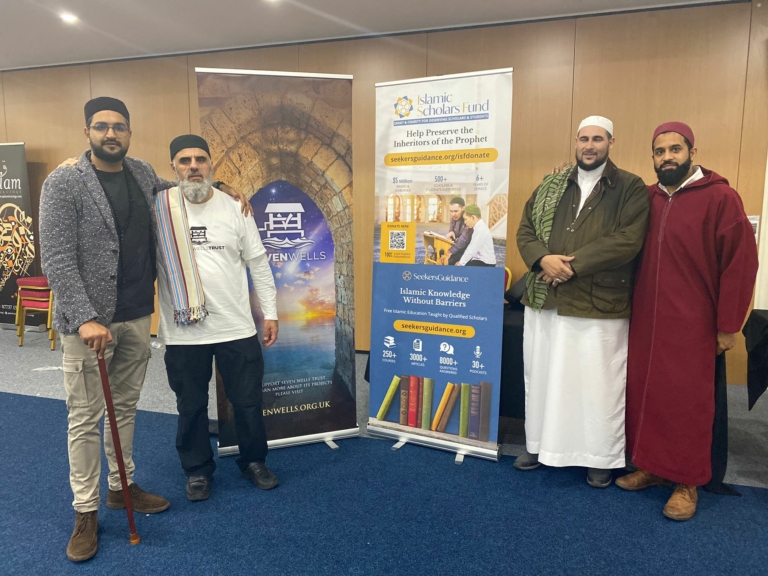 SeekersGuidance would like to thank Greensville Trust for this honorable opportunity to sponsor the Virtues Tour this year.
We also extend our special thanks to all the donors who believed in the Islamic Scholars Fund's mission to spread Islamic knowledge and preserve the Prophetic Inheritance.
With your kind support, we hope to raise $250,000 in the month of Rabi al Awwal to continue supporting many more urgent cases of scholars and students.
Donate generously to the Islamic Scholars Fund here 
Together, we unite for our beloved Prophet (peace and blessings be upon him) as we remember and preserve his legacy.
#UnitingForTheProhet #IslamicScholarsFund
#SeekersGuidance #ProudSponsor #Virtues #RabiAlAwwal
https://seekersguidance.org/wp-content/uploads/2021/10/245891384_237826088389714_1656637667502412287_n.jpg
960
720
Yaseen Kippie
https://seekersguidance.org/svg/Logo/SG-Logo-Main.svg
Yaseen Kippie
2021-10-26 14:12:07
2021-10-26 14:15:01
Virtues Tour 2021 – The Exodus