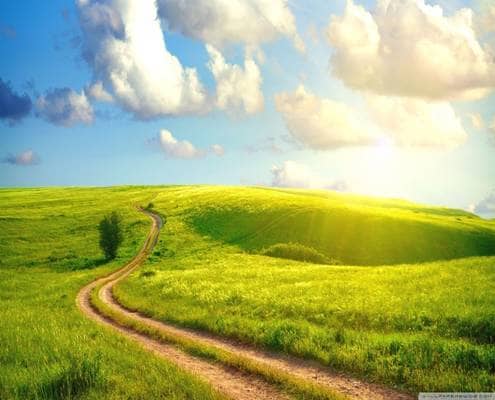 The Trodden Path (Episode 6): A Glimpse At the Lives of the Illustrious Scholars and Saints of the 20th and 21st Century – Mufti Muhammad Shafi'
---
In this series, Shaykh Shoayb Ahmed of South Africa will take us on a journey through the lives and biographies of some of the most celebrated and well known scholars of the twentieth and twenty – first century. These historical accounts will provide us with refreshing insights and lessons, and motivate us to follow in the footsteps of our pious predecessors.
---
In this sixth episode of the The Trodden Path series, Shaykh Shoayb Ahmed writes on the life of Mufti Muhammad Shafi' Uthmani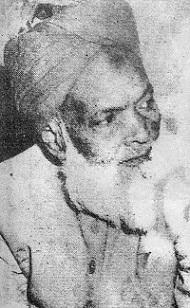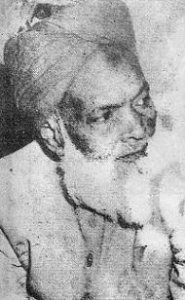 Shaykh Mufti Muhammad Shafi' 1314-1396=1897-1976 (Pakistan)
He was born in 1897 (1314), in Deoband, India and is a descendant of the Uthmani family. His father, Mawlana Muhammad Yasin was a scholar and a very pious person. He thus grew up in a very religious environment and had the great fortune of sitting in the company of great luminaries of the time.
At the age of five, he began his Quranic education under Hafiz Muhammad Azim. He studied Persian works under his father and some mathematics under his uncle, Mawlana Manzur Ahmad and other secular subjects. Qari Muhammad Yusuf Mirthi whose recitation was broadcasted over the All India Radio, taught him Tajwid.
He was admitted to Dar Al-Uloom at the age of sixteen and qualified in 1918 (1335). Some of his teachers and mentors were:
Shaykh

Anwar Shah Kashmiri. Under his guidance and supervision, he read and studied

Sahih Al-Bukhari, Al-Tirmidhi, Al-Shama'il, Al-Ilal

and some books in Fiqh. His

Shaykh

loved him and requested that he write a critique of the Qadiyani movement. He complied and wrote a book in Urdu and another in Arabic titled

Hadiyat Al-Mahdiyin fi Ayat Khatmi Al-Nabiyin.

Shaykh

Aziz Al-Rahman Uthmani. With him he read

Al-Muwatta

with both narrations that are

Imam

Yahya Al-Laithi and

Imam

Muhammad ibn Hasan. He also read

Sharh

Al-Ma'ani Al-Athar, Mishkaat Al-Masabih, Sharh Al-Nukhbah

and

Tafsir Al-Jalalayn.

Shaykh

Shabir Ahmad Uthmani. With whom he read

Sahih Muslim

and about half of

Al

–

Hidayah

. He also accompanied him a lot and benefited tremendously.

Mawlana

Asghar Husain. With him he read

Sunan Al-Nisai, Sunan Abi Dawud

and a portion towards the end of

Al-Tirmidhi.

Mawlana

Izaaz Ali

Mawlana

Rasool Khan Hazarwi

Mawlana

Habiburrahman Uthmani
Each of these was an ocean of knowledge and piety. His son, Mufti Taqi Uthmani mentioned his other teachers in Zhayl Al-Izdiyad Al-Sani ala Al-Yani Al-Jani.
From his student days, he was regarded amongst the highly intelligent and diligent. He distinguished himself in all examinations, and as a result he was loved by his teachers.
After graduating, Mawlana Habiburrahman appointed him to teach some subjects for the lower classes and very soon he progressed to the higher classes when he taught almost every subject. He taught for about twenty-seven to thirty years until 1943 (1362). During this period, about 30 000 students, from all over the world benefited from his discourses.  Until today there are some of his students still serving the cause of Islam in various parts of the world. He was also given the task of heading the Dar Al-Ifta.
Mufti Shafi' also reached a very high stage in Tasawwuf. He initially took the allegiance (baya't) to Shaykh Al-Hind in 1920. After the latter's demise, his spiritual contact continued with Shaykh Thanwi who conferred the mantle of Khilafat to him in 1930. He spent about twenty years in the company of his Shaykh under whose supervision he produced some outstanding literary works.
Mawlana Jamil Ahmad Uthmani said that Shaykh Thanwi had such a reliance on Mufti Shafi's juristic acumen, that he consulted him on his personal matters as well.
Shaykh Thanwi once said, "May Allah lengthen the life of Mufti Shafi', for I achieve two joys due to him. Firstly, I obtain knowledge from him and secondly, I have the satisfaction that after me there are people who will continue the work."
After the demise of his teacher, Shaykh Aziz Al-Rahman, he was appointed as the Head of Fatwa at the Dar Al-Uloom. He remained in this position from 1350-1362. His fatawa were compiled in an eight-volume book entitled Imdad Al-Muftin.
Besides his literary and religious endeavors, he also served the people in the political arena. He played a major role in the independence of Pakistan, by openly supporting the Muslim League. Shaykh Thanwi chose him above other scholars to reform and spiritually rectify the leaders of the League like Muhammad Ali Jinnah and others. Mufti Shafi' was also appointed as the Chief Supervisor of the Jamiyat Al-Ulama, a body created by the scholars who participated in the movement for the creation of Pakistan. In 1945, due to his influence, voting went in favour of Liaqat Ali Khan, who was elected as the President. Due to his political involvement in trying to establish an Islamic State, he was unable to teach, so he resigned.
In 1947 (1367), after the founding of Pakistan, and at the request of Shaykh Uthmani, he left Deoband. In 1949, after the demise of Shaykh Uthmani, he was elected as the Chairman of the Jamiyat Al-Ulama. He was also elected to many national bodies and made great efforts to promote Islam in the country.
In 1950 (1350), he established an institute in Karachi, which after a few months developed into a fully-fledged Dar Al-Uloom, with more than two thousand students. He wrote more than a hundred books some of which like his Tafsir; Ma'arif Al–Quran is a great contribution to the study of the Quran. Besides his writing, his Tafsir of the Quran was broadcasted on Radio Pakistan for many years.
Some of his other works are:
Ahkam Al-Quran.

He wrote this as per instruction form

Shaykh

Ashraf Ali Thanwi.

Shaykh

Zafar Ahmad,

Shaykh

Idris Khandehlawi and

Mufti

Jamil were amongst those also selected for this task.

Mufti

Shafi's allotment was the portion from Surah Shuaraa until Surah Al-Hujuraat. He completed this in one large volume.

Alaat Jadidah.

Fiqh rulings on new issues.
Mufti Shafi' spent his entire life in Islamic activities. Despite his elevated status he was a very humble person. He had an immaculate character and was always smiling. He had a habit of speaking softly but his replies were concise and to the point. He wore simple clothing throughout his life. He had an exceptional ability in both writing and reading and had a phenomenal memory. During his discourses he would give references of books that he had read many years ago. He was a poet in Arabic. Above all he was the head of all the scholars of Pakistan.
Very few people are aware that he was also an expert calligrapher, bookbinder and a hakim (physician). He learnt calligraphy and bookbinding during his student days. He studied herbal medicine as part of his course in the Dar Al-Uloom. His intention was to teach without remuneration and earn a livelihood by practising as a physician. However, Allah had not decreed this for him. When he was initially appointed as a teacher, his monthly salary was five rupees. When he left the institute after twenty-six years his salary was sixty-five rupees a month, whereas he had offers to teach in several parts of the country for a much higher salary, but he did not accept these offers. Madrasah Aliyah of Calcutta, offered him seven hundred rupees a month, but he refused the offer.
He passed away in October 1976 (Shawaal 1396). More than 100 000 people participated in his Janazah. Dr. Abdul Hay, senior successor of Shaykh Thanwi and a close friend of Mufti Shafi' led the Salat. Many scholars expressed grief at his demise.
Mawlana Ihtisam Al-Haq said, "All the ulama have become orphans with his demise."
Mufti Mahmud said, "Now it is very difficult for such a great learned man and jurist to be born."
He is survived by his sons, Mufti Taqi Uthmani who is an excellent scholar, a Judge in the Supreme Court of Pakistan and a member of the International Fiqh Academy in Jeddah and Mufti Rafi Uthmani.
---
Shaykh Shoayb Ahmed is a well respected South African Islamic scholar who lives in Pretoria, South Africa. He studied at the King Saud University in Riyadh and the faculty of Shariah at the Islamic University of Madina. He has attained a M.A. in Islamic Studies from the University of South Africa. Through his extensive travels he has met and benefited from many senior scholars from Saudi Arabia, Morocco, Egypt, Syria, India, Turkey etc. He has received numerous Ijazahs from the various scholars that he has met, studied with and served. He is currently a senior educator at the al – Ghazzali College in Pretoria.
He has authored two books:
Muslim Scholars of the 20th Century.
Muslim Scholars of the 21st Century.
He was one of the translators of Shaykh Sayyid Muhammad Alawi al – Maliki's work: The Way of the True Salaf.
---
https://seekersguidance.org/wp-content/uploads/2019/05/path_field_min.jpg
400
495
Yousuf Patel
https://seekersguidance.org/svg/Logo/SG_Logo_v23.svg
Yousuf Patel
2019-07-11 22:24:01
2022-10-12 18:10:25
The Trodden Path (Episode 6): A Glimpse At the Lives of the Illustrious Scholars and Saints of the 20th and 21st Century – Mufti Muhammad Shafi'