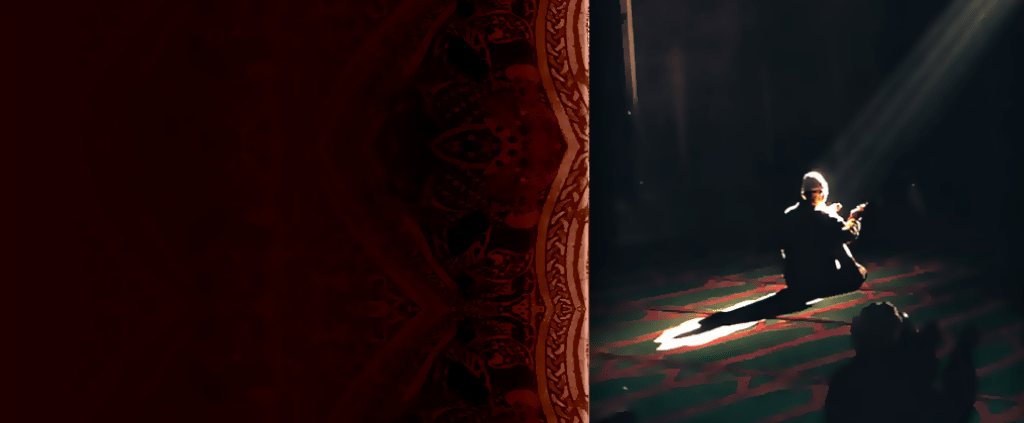 ---
Every year in the blessed month of Rabi al-Awwal, we should come to know our Prophet, Allah bless him and give him peace, a little better. In this series, we try to do this by looking at the things that brought a smile to his blessed face and at times made him laugh.
Remembering Allah
Ummayah bin Makhshi narrates that the Messenger of Allah, Allah bless him and give him peace was sitting with a man who was eating. The man did not mention Allah's name and he kept eating until there was only one mouthful left. When he raised the food to his mouth he said: "In the name of Allah at the beginning and the end."
The Prophet laughed and said: "The devil was eating with him until he mentioned Allah's name, at which point the devil vomited up everything that was in his stomach!" (Narrated by Abu Daud)
This hadith reminds us of the importance of mentioning Allah's name before even the smallest and most mundane actions such as dressing, entering and leaving our homes, going to sleep and waking up and, of course, eating and drinking.
The Messenger of Allah, Allah bless him and give him peace, taught us the precise etiquette in all of these situations and revealed to us the consequences of neglecting it.When we mention Allah's name, it acts as a barrier which prevents darkness and evil from entering into our lives. Beyond this, it reminds us that only Allah sustains the existence of all things. When we eat, sleep and walk in Allah's name, those actions take on a new meaning. This is because they are connected to the Divine and are blessed with Allah's support and care.
If, however, we are not conscious of this reality (as is often the case) it is never too late. The key is to return to Allah as soon as we remember. If we forget to mention Allah's name before we eat, we can say the following supplication when we remember:
بِسْمِ اللهِ أَوَّلَهُ وآخِرَهُ
Bismillāhi awwalahu wa ākhirahu
In the name of Allah at the beginning and the end.
This incident also shows us that the Prophet was actually witnessing the unseen. The angelic and demonic realms were unveiled to him. Although they are veiled to us (with very rare exceptions), it is part of our faith to believe that they exist just as the Prophet informed us of them.
Just as the devil is happy to see our actions come to nothing, the Messenger laughed and was happy to see the devil's actions come to nothing. His happiness was always for the victory of light over darkness. In this case a member of his nation was neglectful even though he was in the presence of the Prophet. But what pleased the Prophet was that he made amends. We can take comfort from the fact that however heedless or forgetful we are, we can always make amends. In doing so, we make our guide and teacher happy. May Allah shower him with blessings and peace.
---
Shaykh Amin Buxton was born in London and became Muslim in 1999. He studied Arabic and Islamic Studies at SOAS, University of London, and then enrolled at Dar al Mustafa in Tarim, Yemen. There he studied the sacred sciences under the supervision of Habib Umar bin Hafiz.
He has edited and translated a number of books which explain the Prophetic way such as Imam al-Haddad's 'Beneficial Counsels' and provides content for Muwasala. Since 2017 he has resided with his family in Edinburgh, Scotland. He is involved in a number of educational initiatives around the UK, including the iSyllabus, and has taught at the SeekersHub Retreat.

---
https://seekersguidance.org/wp-content/uploads/2016/09/Turning-to-Allah.png
768
1024
Aisha
https://seekersguidance.org/svg/Logo/SG-Logo-Main.svg
Aisha
2018-11-30 08:01:43
2020-06-16 14:40:15
Don't Forget to Mention Allah's Name! – Shaykh Amin Buxton