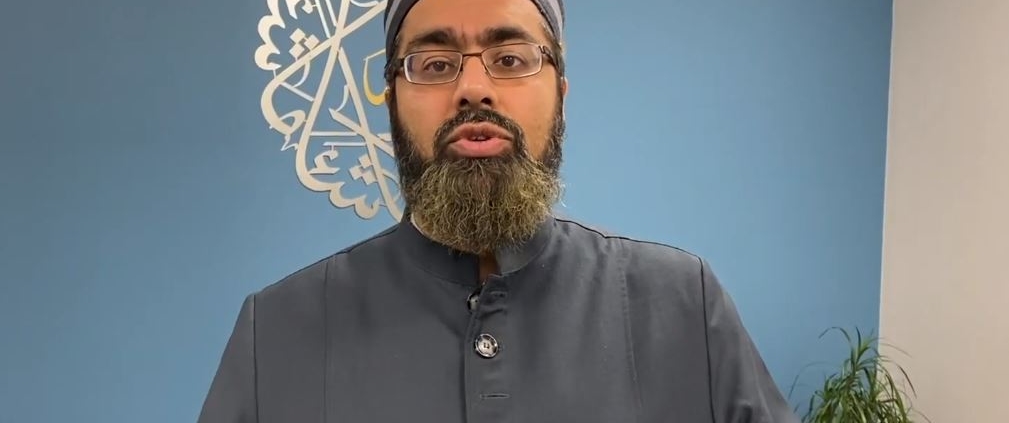 Ramadan in the Qur'an and Sunna – Shaykh Faraz Rabbani
Shaykh Faraz Rabbani explains key aspects of the Qur'an and Prophetic Guidance (sunna) on fasting and making the most of the month of Ramadan.
Based on the work of Shaykh Hasan al-Mashshat, Is'af Ahl al-Iman, Shaykh Faraz Rabbani of SeekersGuidance Global begins with explanation of the key Qur'anic verses on fasting and Ramadan, from Sura al Baqara:
يَا أَيُّهَا الَّذِينَ آمَنُوا كُتِبَ عَلَيْكُمُ الصِّيَامُ كَمَا كُتِبَ عَلَى الَّذِينَ مِن قَبْلِكُمْ لَعَلَّكُمْ تَتَّقُونَ

أَيَّامًا مَّعْدُودَاتٍ ۚ فَمَن كَانَ مِنكُم مَّرِيضًا أَوْ عَلَىٰ سَفَرٍ فَعِدَّةٌ مِّنْ أَيَّامٍ أُخَرَ ۚ وَعَلَى الَّذِينَ يُطِيقُونَهُ فِدْيَةٌ طَعَامُ مِسْكِينٍ ۖ فَمَن تَطَوَّعَ خَيْرًا فَهُوَ خَيْرٌ لَّهُ ۚ وَأَن تَصُومُوا خَيْرٌ لَّكُمْ ۖ إِن كُنتُمْ تَعْلَمُونَ

شَهْرُ رَمَضَانَ الَّذِي أُنزِلَ فِيهِ الْقُرْآنُ هُدًى لِّلنَّاسِ وَبَيِّنَاتٍ مِّنَ الْهُدَىٰ وَالْفُرْقَانِ ۚ فَمَن شَهِدَ مِنكُمُ الشَّهْرَ فَلْيَصُمْهُ ۖ وَمَن كَانَ مَرِيضًا أَوْ عَلَىٰ سَفَرٍ فَعِدَّةٌ مِّنْ أَيَّامٍ أُخَرَ ۗ يُرِيدُ اللَّـهُ بِكُمُ الْيُسْرَ وَلَا يُرِيدُ بِكُمُ الْعُسْرَ وَلِتُكْمِلُوا الْعِدَّةَ وَلِتُكَبِّرُوا اللَّـهَ عَلَىٰ مَا هَدَاكُمْ وَلَعَلَّكُمْ تَشْكُرُونَ

وَإِذَا سَأَلَكَ عِبَادِي عَنِّي فَإِنِّي قَرِيبٌ ۖ أُجِيبُ دَعْوَةَ الدَّاعِ إِذَا دَعَانِ ۖ فَلْيَسْتَجِيبُوا لِي وَلْيُؤْمِنُوا بِي لَعَلَّهُمْ يَرْشُدُونَ

أُحِلَّ لَكُمْ لَيْلَةَ الصِّيَامِ الرَّفَثُ إِلَىٰ نِسَائِكُمْ ۚ هُنَّ لِبَاسٌ لَّكُمْ وَأَنتُمْ لِبَاسٌ لَّهُنَّ ۗ عَلِمَ اللَّـهُ أَنَّكُمْ كُنتُمْ تَخْتَانُونَ أَنفُسَكُمْ فَتَابَ عَلَيْكُمْ وَعَفَا عَنكُمْ ۖ فَالْآنَ بَاشِرُوهُنَّ وَابْتَغُوا مَا كَتَبَ اللَّـهُ لَكُمْ ۚ وَكُلُوا وَاشْرَبُوا حَتَّىٰ يَتَبَيَّنَ لَكُمُ الْخَيْطُ الْأَبْيَضُ مِنَ الْخَيْطِ الْأَسْوَدِ مِنَ الْفَجْرِ ۖ ثُمَّ أَتِمُّوا الصِّيَامَ إِلَى اللَّيْلِ ۚ وَلَا تُبَاشِرُوهُنَّ وَأَنتُمْ عَاكِفُونَ فِي الْمَسَاجِدِ ۗ تِلْكَ حُدُودُ اللَّـهِ فَلَا تَقْرَبُوهَا ۗ كَذَٰلِكَ يُبَيِّنُ اللَّـهُ آيَاتِهِ لِلنَّاسِ لَعَلَّهُمْ يَتَّقُونَ

O you who have believed, decreed upon you is fasting as it was decreed upon those before you that you may become righteous –

[Fasting for] a limited number of days. So whoever among you is ill or on a journey [during them] – then an equal number of days [are to be made up]. And upon those who are able [to fast, but with hardship] – a ransom [as substitute] of feeding a poor person [each day]. And whoever volunteers excess – it is better for him. But to fast is best for you, if you only knew.

The month of Ramadan [is that] in which was revealed the Qur'an, a guidance for the people and clear proofs of guidance and criterion. So whoever sights [the new moon of] the month, let him fast it; and whoever is ill or on a journey – then an equal number of other days. Allah intends for you ease and does not intend for you hardship and [wants] for you to complete the period and to glorify Allah for that [to] which He has guided you; and perhaps you will be grateful.

And when My servants ask you, [O Muhammad], concerning Me – indeed I am near. I respond to the invocation of the supplicant when he calls upon Me. So let them respond to Me [by obedience] and believe in Me that they may be [rightly] guided.

It has been made permissible for you the night preceding fasting to go to your wives [for sexual relations]. They are clothing for you and you are clothing for them. Allah knows that you used to deceive yourselves, so He accepted your repentance and forgave you. So now, have relations with them and seek that which Allah has decreed for you. And eat and drink until the white thread of dawn becomes distinct to you from the black thread [of night]. Then complete the fast until the sunset. And do not have relations with them as long as you are staying for worship in the mosques. These are the limits [set by] Allah, so do not approach them. Thus does Allah make clear His ordinances to the people that they may become righteous. (Qur'an 2:183-187)
These verses outline three things.
1. The obligation of fasting.
2. The spiritual goals of fasting. Namely, inculcating mindfulness (taqwa), God-consciousness (takbir), and thankfulness (shukr).
3. The ultimate purpose of fasting: realizing the closeness of Allah and thereby perfecting one's faith (iman), and the means of doing so.
Then, Shaykh Faraz goes through key hadiths of the Messenger of Allah, peace and blessings be upon him, on the virtues of fasting, the month of Ramadan, and key sunnas.
Some of these hadiths are often neglected or simply observed as routines rather than means of true turning to Allah Most High.

---
SeekersGuidance is a unique learning foundation that connects transformative knowledge and spirituality with actionable community service and social engagement.
It is open and welcoming to individuals of all ages, religious beliefs and walks of life, with equally diverse programs and activities offered at no cost.
Help us continue to provide Knowledge Without Barriers through your ongoing monthly support or a one-time donation: http://seekersguidance.org/donate/
---
https://seekersguidance.org/wp-content/uploads/2019/12/sfr-3.jpg
762
1009
Yusuf
https://seekersguidance.org/svg/Logo/SG-Logo-Main.svg
Yusuf
2018-05-01 13:00:14
2021-03-06 11:07:39
Ramadan in the Qur'an and Sunna – Shaykh Faraz Rabbani