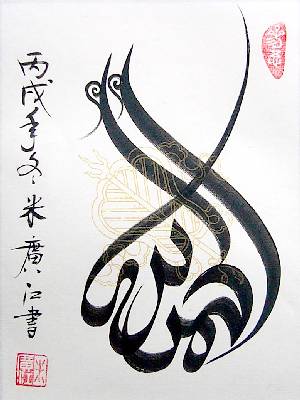 Alhamdulillah: A Statement of the Oneness of God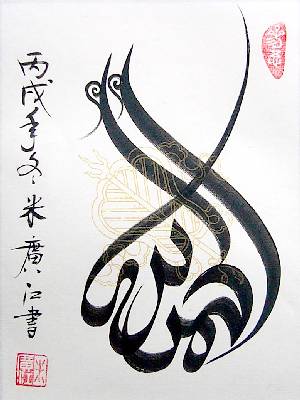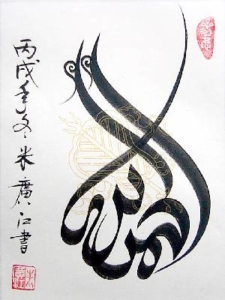 "The Surah [Fatihah] begins with the words Al-hamdulillah, signifying that all praise essentially belongs to Allah. Whosoever praises anything anywhere in the world is ultimately praising Allah.
[Everything Indicates Towards Allah]
The sensible world contains millions of things which compel man's attention and admiration for their beauty and usefulness, but if one tries to look behind the veil of appearances, one would find in each and every thing the manifestation of the same creative power. Admiring anything that exists in the created world is no more than showing one's admiration for a work of art or craft, which in fact is a praise of the artist or the craftsman.
[Only Allah is Worthy of Praise]
This small statement of the Holy Qur'an opens a new perspective for man lost in the labyrinth of multiplicity, and shows him how the many are knit together in the same unity, and how all praise in reality belongs to One whose power is absolute, and that it is only in our ignorance or indifference that we regard this praise to be due to anyone else.
[Only Allah is Worthy of Worship]
If there is only one Being in the whole universe who inherently deserves all praise, it necessarily follows from it that this Being alone should be Worthy of adoration and worship.
Thus we can see that although the phrase, Al-hamdulillah, has been used to signify praise, yet, by implication, it cuts the very root of polytheism or the worship of created beings, and at the same time brings out in a self-evident manner the first and the basic principle of the Islamic creed – Oneness of God."
(p 63-64 of Volume I of "Ma'ariful Qur'an" by Mufti Muhammad Shafi Usmani)
https://seekersguidance.org/wp-content/uploads/2010/01/alhamdulillah-33.jpg
400
300
Content Team
https://seekersguidance.org/svg/Logo/SG-Logo-Main.svg
Content Team
2010-01-22 16:11:27
2019-04-26 18:50:26
Alhamdulillah: A Statement of the Oneness of God