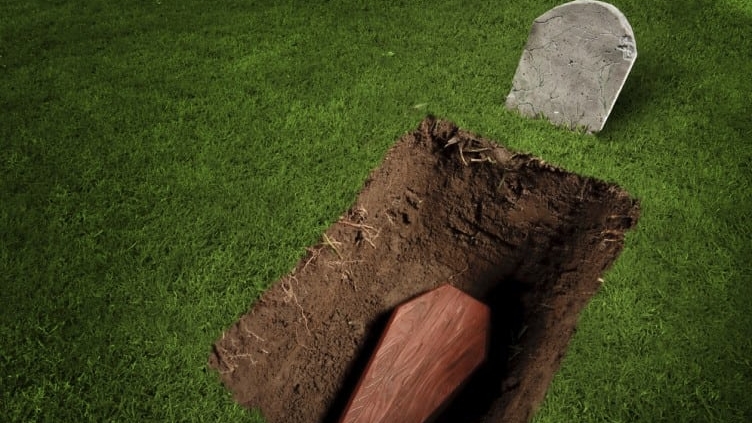 Imam Khalid Latif on "Losing Someone Close To You"
---
There is a narration that is found in the Islamic tradition in which a companion of the Prophet Muhammad, peace be upon him, named Abdur Rahman ibn Awf speaks about visiting the Prophet's infant son, Ibrahim. In this particular narration, he mentions that the Prophet kisses Ibrahim and takes him close, and then later begins to shed tears because Ibrahim is in his last breaths. Abdur Rahman asks about these tears to which the Prophet responds "Oh Ibn Awf, this is mercy."
The Prophet then cries more and says: "The eyes are shedding tears, and the heart is grieved, and we will not say except what pleases our Lord. Oh Ibrahim! Indeed we are grieved by your separation."
Losing someone close to us is always a hard situation to deal with. Just as hard is also knowing how to help and support someone who has lost someone close to their hearts. The pain of that separation causes even the hardest of hearts to tremble and puts us in a place where we at times don't know what to do. The reality of this life being something that is finite comes as a secondary thought as we begin to deal with the aftermath of a heaviness placed upon our hearts. How do I cope or help someone to cope with this loss?
Primarily we want to understand that feeling grief at the loss of loved one is not somehow an absence of faith or a deficiency of it. Faith can actually become a potential source of making sense of the loss, and we lose out on it if we tell ourselves getting sad is somehow wrong. For the Muslims who are reading this, the Prophet Muhammad cried when his son died. None of us would say he is lacking in faith. We shouldn't tell ourselves or each other that we somehow are lacking faith simply because we are responding the way most humans would respond.
There is no set amount of time that one has to reconcile the loss of a loved one. One can very subjectively make a determination as to how much time they need and telling yourself or someone else that because a certain number of days have passed they should now move forward doesn't necessarily make sense. Although time is an important factor, reconciliation isn't purely a product of time and making yourself or someone else feel as if they are doing something problematic by taking the time they need isn't going to help the situation.
Moving on also does not entail completely forgetting. How we remember becomes key as does what we do through that remembrances. Our hearts will respond to things that remind them of what they hold as beloved. The Prophet Muhammad deeply loved his first wife Khadijah. The year in which she, as well as the Prophet's uncle Abu Talib, passes away becomes known as the "Year of Grief." Khadijah definitely had a special place in the Prophet's heart and his "moving on" did not entail forgetting her. On one instance after her passing, he is sitting with a group of his companions when someone brings to him a necklace. He holds the necklace and recognizes it as once belonging to his wife Khadijah and begins to cry as he remembers her.
He builds upon this remembrance through his action. After Khadijah's passing, the Prophet would regularly send gifts to her family and friends. He would speak of her and mention how important she was to him. His moving on did not include forgetting entirely. Our moving on doesn't have to either.
We can remember those that we have lost through actions undertaken through their remembrance; coming together to remember and doing good in their memory. Islam teaches its practitioner that even after a person has passed, those who remain in this world can bring benefit to them by performance of deeds on their behalf. I can give of myself with the sole intention that the person I have lost should be the benefactor of any reward from my actions and in the process I still maintain a relationship with the one I love while at the same time bringing their presence into the lives of others.
Losing someone close to you can definitely be tough. Whether it's a parent, a child, a friend, or really anyone, that loss hurts. You don't have to deny that pain and you can take your time to deal with it. But just keep in mind that although the person is not physically there, they can still be present in your life and the lives of many others, based off of how you remember them.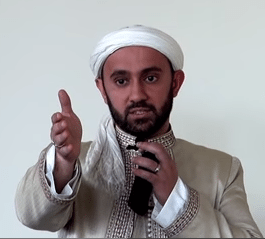 Imam Khalid Latif is a University Chaplain for New York University, Executive Director of the Islamic Center at NYU, and a Chaplain for the NYPD. He is also the co-founder of Honest Chops, the first-ever all-natural/organic halal butcher in NYC, the Muslim Wedding Service, an agency specializing in providing charismatic and inspirational marriage officiants for wedding ceremonies.
Resources for Seekers:
The Loss of a Child: Seeking & Turning to Allah in Difficult Times
Basic Rulings and Length of the Waiting Period (`idda)
The Ruling on Women Visiting Graves and Etiquettes of Visiting
How Can I Deal with Several Pregnancy Losses?
How Do We Deal With the Death of a Loved One?
How To Benefit from Remembering Death?
How to Deal With a Non-Muslim Relative's Death
How To Overcome My Fear of Death?
The Soul's Journey after Death and The Day of Judgement
Dealing With Anxiety About Death and Dying
Dealing with Death: Inward & Outward Manners
How Do I Deal With Excessive Fear Of Death?
https://seekersguidance.org/wp-content/uploads/2015/10/grave-coffin.jpg
501
752
Content Team
https://seekersguidance.org/svg/Logo/SG_Logo_v23.svg
Content Team
2015-10-11 17:52:33
2020-08-07 13:39:30
Imam Khalid Latif on "Losing Someone Close To You"