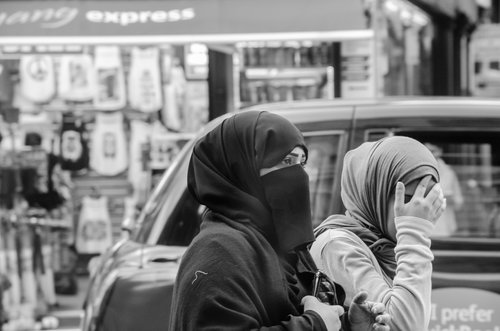 Ustadha Zaynab Ansari on Amazing Muslim Women: Khadija
---
Ustadha Zaynab Ansari, in partnership with Muslimah Media, speaks in a 5-part series about the amazing Muslim women who paved the way for others after them.
Khadija bint Khuwaylid was a trailblazer in the early Muslim period. She is considered to be one of the first Muslims, the first female Muslim, the first wife of the Prophet and the first mother of his children. All these qualities truly make her from the amazing Muslim women.
The Nobility of Khadija
She was a noblewomen of the tribe of Quraysh, and was considered the "Leader of the Women of Quraysh." Although she received many proposals from the wealthy elite of Quraysh, she declined them all.
She was also an entrepreneur. She hired the Prophet to work in her caravans that traveled to Syria to trade. She proposed marriage to him after observing his noble character and honesty. In doing so, she broke some barriers for the Muslims that would follow. She normalized the practice of women proposing marriage to men, even to those who were younger or less wealthy than them.
Her Strength and Wisdom
The Prophet would engage in regular spiritual retreats, where he would go into the cave of Hira and reflect. During that time, Khadija continued to support him, and did not discourage him. One day, he returned in a state of fear, and told her that he was seized by a presence who squeezed him and commanded him to read. Through her immense wisdom, she immediately knew exactly how to reassure him, and believed in him without hesitation.
The Prophet never forgot what she did for him. Years after her death, he would constantly remember her, saying, "She believed in me when everyone else rejected me, she believed in me when everyone else called me a liar." His love for her was truly undying.
---
Resources for Seekers
https://seekersguidance.org/articles/general-artices/inspiring-women-inspire-us/
https://seekersguidance.org/wp-content/uploads/2019/07/rsz_muslim_women.jpg
331
500
Content Team
https://seekersguidance.org/svg/Logo/SG_Logo_v23.svg
Content Team
2018-04-16 07:00:59
2022-09-13 17:22:38
Ustadha Zaynab Ansari on Amazing Muslim Women: Khadija