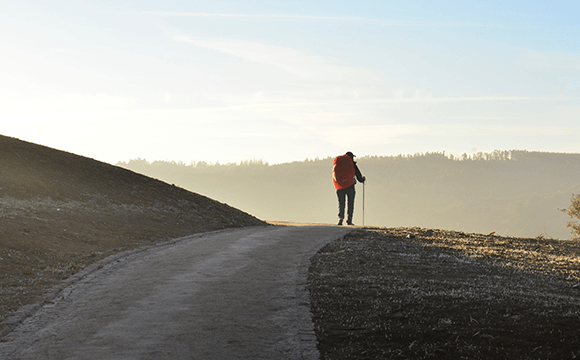 The Trodden Path: A Glimpse At the Lives of the Illustrious Scholars and Saints of the 20th and 21st Century.
---
In this newly anticipated series, Shaykh Shoayb Ahmed of South Africa will take us on a journey through the lives and biographies of some of the most celebrated and well known scholars of the twentieth and twenty – first century. These historical accounts will provide us with refreshing insights and lessons, and motivate us to follow in the footsteps of our pious predecessors.
---
In this first article of the The Trodden Path series, Shaykh Shoayb Ahmed writes on the life of one of the most well known scholars of Cape Town, Shaykh Salih 'Abādi (RA).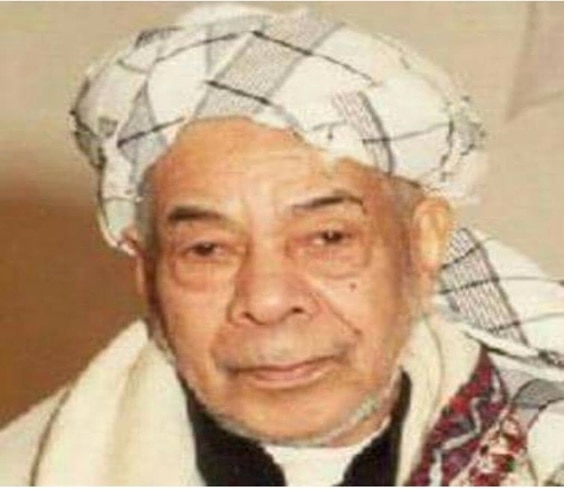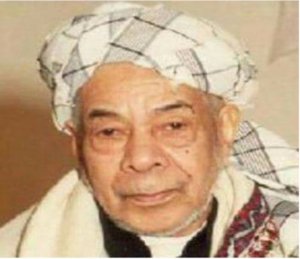 Shaykh Salih 'Abādi (1328-1420=1910-1999)
Muhammad Sulayman 'Abadi, the father of Shaykh Muhammad Salih came from the town of Ta'iz in Yemen. He had five children from his wife, Rufi'ah Adams.
Muhammad Salih attended the Talfalah Primary School in Claremont. He studied some of the basics in Quranic recital under Shaykh Muhammad Hanif of Wynberg.
He stared memorizing the Quran under Imam Mu'awiyyah Sedick who was teaching at the school at the time. Imam Mu'awiyyah was of Turkish origin as his grandfather had arrived from Istanbul and settled in the Cape.
By the time he was fifteen, Muhammad Salih had memorized the Quran and in 1927 on the inspiration of his father and his teacher he left for Makkah to further his studies. He remained there for about twelve years. He returned home after eight years to get married after which he returned to continue his studies.
Some of his teachers were:
Shaykh Muhammad Jamal Mirdād under whom he studied the mode of recitation according to Hafs. Shaykh Muhammad Jamal as the Imam of the Maqam al-Hanafiyyah at the time in the Masjid al-Haram in Makkah. He was granted a sanad in the recitation of Hafs with permission to teach (ijazah). Years later, Shaykh Jamal would recall that he never had a student like Shaykh Salih. In fact Shaykh Jamal's family even visited Cape Town in search for Shaykh Salih's family until they met with his youngest sister, Fatimah.
Shaykh Muhammad 'Ubayd who taught him the mode of recitation according to Warsh.
He also studied some aspects related to the Islamic Sciences in the famous al-Madrasah al-Sawlatiyyah in Makkah. This institution was established by the scholar, Maulana Kirānwy.
He attended private lessons with renowned scholars like Shaykh 'Alawi al-Maliki (d. 1391=1976). This scholar and his family are famous for their piety and scholarship. He led the Tarawih Salat and conducted lessons in the Grand Mosque of Makkah. He also received ijazah from the illustrious Moroccan scholar, Shaykh 'Abd al-Hayy al-Kettani.
He attended some private lessons with Shaykh 'Isa Rawwās (d. 1365=1946) who studied and graduated from al-Madrasah al-Sawlatiyyah and benefited from scholars like Shaykh 'Abd al-Bāqi al-Laknawi and Shaykh 'Abd al-Rahman Dahhan.
Shaykh Hasan al-Mashshāt (d. 1399=1978) who studied under Shaykh 'Abd Allah Sunnari and in al-Madrasah al-Sawlatiyyah. He received many ijazah's from prominent scholars. He also taught in the Grand Mosque of Makkah.
When Shaykh Muhammad Salih returned to the Cape there was an established tradition of memorizing the Quran. Within a short time he had established himself as a qārī and a hāfiz and he founded a small madrasah at his parents home. Two of his students were: Imam Shams al-Din Ibrahim and Ahmad Moos. Occasionally he was permitted to lead the Salat on Friday at the Yusufiyyah Mosque in Wynberg.
Shaykh Salih played an important role in the Khatm al-Quran Jamā'ah that was previously established. This group would meet often solely to recite the Quran. One of the objectives of this group was to unite the huffāz in the spirit of friendship while at the same time critically listening to one another's recitation. Many of the senior scholars of the Cape participated in this initiative. This practice continues today and the reciters meet every Sunday to recite the Quran.
Shaykh Salih was considered the doyen of the hāfiz fraternity during his time. No other religious leader in the Cape received the respect and honor that was shown to him. Many would attend the mosque which ShaykhSalih attended simply to here his recitation or to meet him. Allah had blessed him by allowing him to visit Makkah and Madinah frequently and on one occasion, Shaykh Muhammad 'Alawi al-Maliki saw him and took him to his institution where he was received with great respect.
His life revolved around the Quran. From the time he awoke until the last minute before going to sleep, he was reciting the Quran. The breaks he had were for the Salat, other dhikr, research and eating. Although he honoured his invitations, he used to be agitated at the thought of having spent some time in such functions without reading the Quran. Many of those who drove him from place to place, confirmed that from the time he got in the car until he reached his destination he used to be busy reciting the Quran. In fact he never read less than five juz daily. He strictly adhered to various adhkār like the rātib al-Haddad and ratib al-'Attas.
His day started about one hour before Fajr when he prepared for the Salat and he recited Quran until the time of Fajr. After breakfast he recited Surah's Ra'd, Nūr, Yāsin, Mulk, Dukhān and Wāqi'ah. Occasionally he would invite a student to participate in the recitation. Even though he spent most of his time reciting the Quran, he increased his recitation while he was in the Holy Lands.
He was a very disciplined person and uncompromising in fulfilling Allah's and His Prophet's commands. He never missed Salat al-Duhā (forenoon prayer) and he never allowed anyone to delay him in performing the obligatory Salat. Anyone who visited the Shaykh would not be welcomed unless he was wearing proper Islamic attire and a fez. Even if it meant that the visitor would have to wait a few minutes extra at the door, it would not be opened until the shaykh was properly clothed. Even when he performed his Sunnah Salat, he ensured that he was appropriately dressed because he was standing before Allah.
Many have regarded him as a true wali of Allah believing and trusting none but Allah. Often he would advise his students to leave everything else and devote their lives to the Quran. His love and conviction in Allah could clearly be seen in the simple remarks made by him.
Shaykh Salih passed away in 1999.
Students from all over South Africa studied under and benefited from Shaykh Salih. Some of them are:
'Abd al-Rahman Salie (Cape Town)
Shams al-Din Ibrahim (Cape Town). Many students completed their hifz under his supervision. He was very humble and had tremendous respect for Shaykh Salih.
Shaykh 'Abd Allah Awal al-Din (Cape Town)
Fu'ad Gabier (Cape Town)
'Abd al-Haq Makdah (Durban). He has his own hifz class where many have studied.
Shabir Kajee (Durban)
Abu Bakr Muhammad (Durban)
Maulana Farouk Patel (Johannesburg). A person with an exceptional memory of the Quran and regarded by many as the walking Quran. He too teaches Quran to this day.
Shaykh Sa'dullah Khan (Vryburg)
* The biographies provided for this series have been extracted from the book written by Shaykh Shoayb Ahmed, Muslim Scholars of the 21st Century (published by DTI).
---
Biography of Shaykh Shoayb Ahmed
Shaykh Shoayb Ahmed is a well respected South African Islamic scholar who lives in Pretoria, South Africa. He studied at the King Saud University in Riyadh and the faculty of Shariah at the Islamic University of Madina. He has attained a M.A. in Islamic Studies from the University of South Africa. Through his extensive travels he has met and benefited from many senior scholars from Saudi Arabia, Morocco, Egypt, Syria, India, Turkey etc. He has received numerous Ijazahs from the various scholars that he has met, studied with and served. He is currently a senior educator at the al – Ghazzali College in Pretoria.
He has authored two books:
Muslim Scholars of the 20th Century.
Muslim Scholars of the 21st Century.
He was one of the translators of Shaykh Sayyid Muhammad Alawi al – Maliki's work: The Way of the True Salaf.
---
https://seekersguidance.org/wp-content/uploads/2018/05/IS-ghazali-path.png
360
580
Yousuf Patel
https://seekersguidance.org/svg/Logo/SG_Logo_v23.svg
Yousuf Patel
2019-03-26 13:16:52
2022-10-06 15:47:22
The Trodden Path: A Glimpse At the Lives of the Illustrious Scholars and Saints of the 20th and 21st Century.