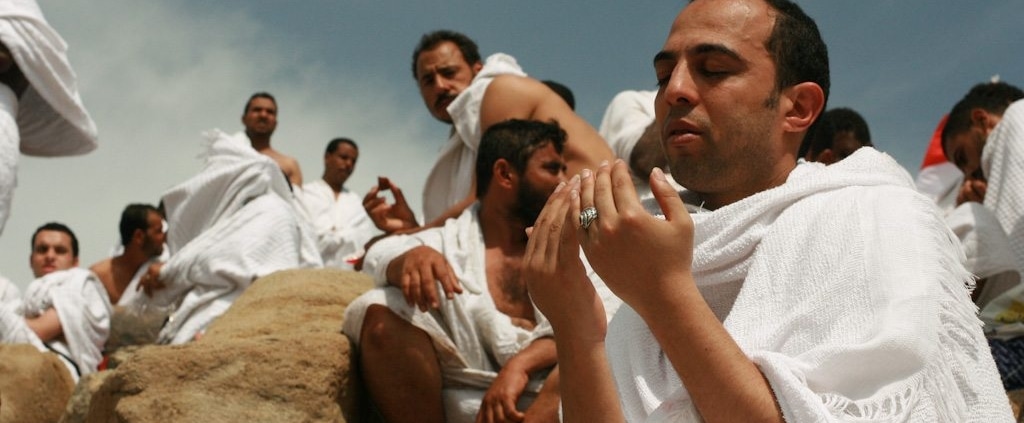 Pilgrims with a Purpose: Turtles Make Hajj Too – Shaykh Hamza Yusuf Blog at Sandala Productions
Sandala Productions
There is no animal on earth, nor yet a bird on the wing, but forms communities like you. We have not neglected anything in the Book; and they will ultimately be gathered to their Lord. Those who repudiate Our signs are deaf and dumb, in the dark. God confuses whomever God wills, and places whomever God wills on a straight path.
Qur'an, Sura 6, Cattle, (38-39)
Pilgrimage is one of the profound manifestations of humanity, a materialization of our spiritual nature. The word pilgrim is from a Latin term, peregrinatio, which means "to journey about." An early English word peregrine meant "a falcon." Like our feathered friends, human beings also tend to flock, driven by an inner force towards a specific destination. Historically, people have always flocked to places of devotion for spiritual rebirth.
The word Hajj means "to intend a journey," which connotes both the outward act of a journey and the inward act of intentions. In his Mufradat, Raghib says that Hajj became associated in the sacred text with visiting the House of God. From the same root, we get the derivative hujjah, which means "a proof," and also a mahajjah, which is "a clear path that is straight." Related to this word through the greater derivation is the word hajab, which means "to be prevented from arriving at one's destination." This is important in relation to those who are spiritually veiled (mahjub) by a material hijab from arriving at their true destination.
Read more:
Pilgrims with a Purpose: Turtles Make Hajj Too – Shaykh Hamza Yusuf Blog at Sandala Production
https://seekersguidance.org/wp-content/uploads/2016/09/Hajj-arafah-CREDIT-Al-Jazeera-English-1.jpg
684
1024
Shaykh Faraz
https://seekersguidance.org/svg/Logo/SG-Logo-Main.svg
Shaykh Faraz
2010-11-17 06:45:35
2022-04-24 14:08:09
Pilgrims with a Purpose: Turtles Make Hajj Too – Shaykh Hamza Yusuf Blog at Sandala Productions