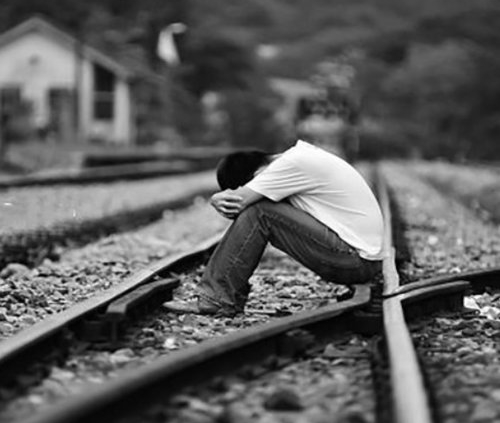 Knowledge Without Barriers: A Heartbreaking Story About A Student in Need
---
I just wanted to share a quick story that reflects the importance and blessings of SeekersGuidance and the Knowledge Without Barriers initiative.
This is a short story about one of the sharpest students in our class, who always looked exhausted. Every half an hour or so, he would stand so that he wouldn't doze off in class.
Every chance he got, he would ask me about the 'ulema in Pakistan and Canada. He would lament about the state of his people but was hopeful that one day they would reclaim the legacy of the likes of Imam Bukhari, Baha'udin Naqshaband and Imam Tirmidhi.
One morning, I saw him sitting on a bench outside the masjid waiting for Fajr to come in. As I greeted him and saw the exhaustion on his face, I wondered how many nights he had spent on a park bench, and if that was the reason he was always so tired… That was also the last day I saw him in class, he stopped attending.
I ran into him today, and asked him where he's been… He smiled and said he's been attending a reading of Sahih al Bukhari. I asked him when he'll be returning to class… Sadly, he informed me that he wouldn't be able to, and that he plans to start at another mahad(institution). Why? I asked, 'this mahad is known to have a much better program and teachers'… He looked down and said 'I know, but its too much money.' I asked, how much? '200 lira per month ($35 USD), but the other one I can study for free.' I told him not to worry, let's figure something out', he just smiled and said 'it's difficult.'
Often times I hear people referring to programs that cost thousands of dollars. It's not a lot of money! If people really valued knowledge they'd make it a priority!
This brother left his country to seek knowledge, he likely often sleeps on a park bench, doesn't own a cell phone.. $35/month is his barrier to entry… $35/month. We may lose a future 'Alim, one who shows deep concern for the umma, loves the 'ulema and the tradition, and is more than capable, for just $35/month.
Knowledge Without Barriers is critical.
https://seekersguidance.org/wp-content/uploads/2019/08/rsz_capture_d'écran_2019-08-30_à_192053.jpg
500
500
Yousuf Patel
https://seekersguidance.org/svg/Logo/SG_Logo_v23.svg
Yousuf Patel
2019-12-09 20:23:33
2020-06-08 13:54:07
Knowledge Without Barriers: A Heartbreaking Story About A Student in Need