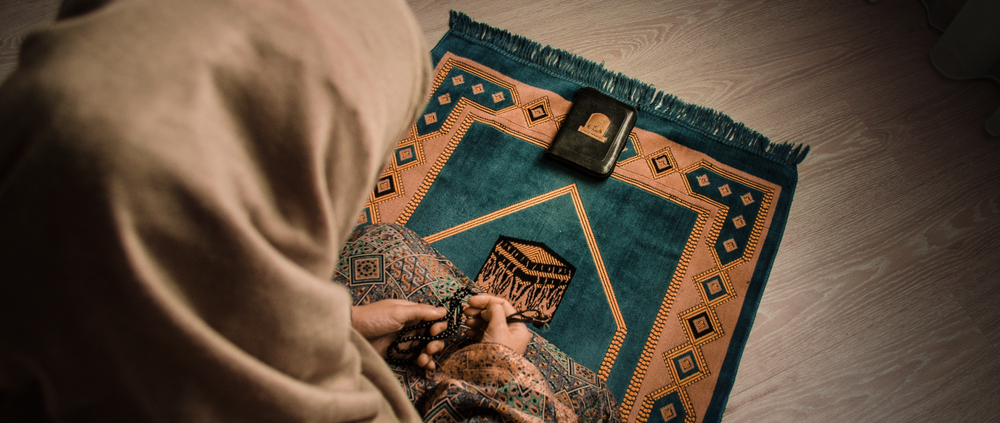 Advice to a Christian Man Who Wants to Marry a Muslim Woman
---
Answered by Ustadha Zaynab Ansari
Question: I am a Christian man who is deeply in love with a Muslim woman. I encourage her daily to practice her faith in the way that she has been taught. I wish to marry her but fear the consequences on her soul. Much of what I have researched says that this is not permissible because of the way the children will be raised and/or the non-Muslim (as being head of the household) may discourage her in her beliefs and practices. This is not the case in our situation because of the following: 1. I would never allow or encourage her to come away from her beliefs. 2. It is impossible for us to have children.
Because of the aforementioned facts, would it then make it permissible for us to wed?
Answer:In the Name of God, the Gracious, the Merciful
Dear Questioner,
I pray this message finds you well.
Thank you for writing to SeekersGuidance; your question is very important to us.
I can only answer your question on the basis of what I have understood of the Islamic tradition while doing my best to consider the circumstances of your relationship.
Traditionally, Islamic law makes allowances for interfaith marriages only in the case of a Muslim man marrying a Christian or Jewish woman. A Qur'anic reference is Chapter 5, Verse 5: "This day are (all) good things made lawful for you. The food of those who have received the Scripture is lawful for you, and your food is lawful for them. And so are the virtuous women of the believers and the virtuous women of those who received the Scripture before you (lawful for you) when ye give them their marriage portions and live with them in honor, not in fornication, nor taking them as secret concubines. Whoso denieth the faith, his work is vain and he will be among the losers in the Hereafter."
No similar allowance exists for Muslim women as we see in the Qur'an, Chapter 2, Verse 221: "Do not marry unbelieving women (idolaters), until they believe: A slave woman who believes is better than an unbelieving woman, even though she allures you. Nor marry (your girls) to unbelievers until they believe: A man slave who believes is better than an unbeliever, even though he allures you. Unbelievers do (but) beckon you to the Fire. But God beckons by His Grace to the Garden (of bliss) and forgiveness, and makes His Signs clear to mankind: That they may celebrate His praise."
You mentioned that you are already familiar with the above verses of the Qur'an and are concerned about the salvation of the woman you love.
You also stated that you would never interfere with her beliefs and that children would not be a consideration because you can't have children.
I would like to respond by commending you for respecting your friend's right to practice her religion. This commitment on your part demonstrates a lot of sensitivity. I would caution you, however, against being so sure you will never have children. Only God knows what blessings lie ahead for every couple in terms of having children.
Given that you've clearly thought this situation through, I would now offer that the onus is on the woman whom you wish to marry. After all, your religious beliefs may not prevent you from marrying outside of your faith but hers do and it is her responsibility to consider the implications — whether spiritual, social, or legal (were she to travel to a Muslim-majority country) — of marrying outside of her faith.
My suggestion is that it would behoove you to learn more about Islam and consider accepting this way of life, which has, at its heart, recognition of the Oneness of God and the finality of the message of Prophet Muhammad (God bless him and give him peace) and is, according to the Islamic tradition, the culmination of every monotheistic tradition that came before.
At the very least, embracing Islam would certainly assist in facilitating your family life and make your path smoother as you seek to share your life with the woman you love.
May God guide us all to the Straight Path,
Zaynab Ansari
April 5, 2012
Jumada I 13, 1433
https://seekersguidance.org/wp-content/uploads/2022/01/Prayer-Rug-Namaz-Focus-Khushu-Shutterstock.jpg
662
1000
sufyan
https://seekersguidance.org/svg/Logo/SG_Logo_v23.svg
sufyan
2012-07-22 18:39:46
2022-03-11 19:06:20
Advice to a Christian Man Who Wants to Marry a Muslim Woman