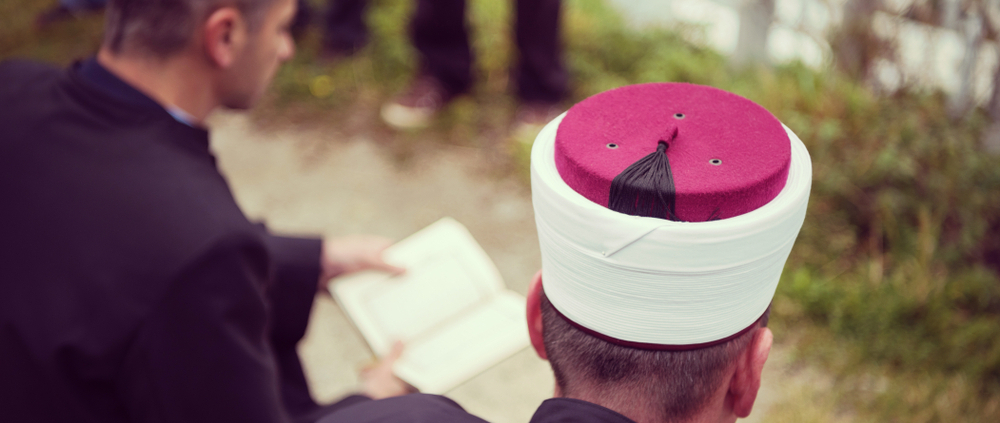 Student Assembly Review – Great Scholars of the Past
---
On Sunday May 5th, I had the pleasure of hosting SeekersGuidance students for our term opening Student Assembly. This was no regular student assembly of course – it wouldn't be a Seekers event without an online component, and indeed, we broadcast live via our LiveStream channel from our Hub in Toronto and also from our new office in California. As students of sacred knowledge preparing for their classes, we sought to engage our audience by honing in on those whose legacy our classes are built on – great scholars of the classical Islamic period.
Shaykh Rami Nsour, our new Dean of Academics enlightened us on the life and work of Imam Malik.
Shaykh Faraz Rabbani focused on Imam Abu Hanifa, and also took questions live from viewers.
When this term comes to an end, we will, God willing, have another Student Assembly, which will focus on great scholars of the modern era. Let us know which scholars you want to know more about by emailing us. Also stay tuned for video from the Assembly, to be posted on our website and Facebook page soon.
Indeed, our teachers sought to describe how a heart connected to saints and scholars of the Islamic tradition give a sincere student wisdom and energy with which to pursue sacred studies. I will leave you with counsel from Shaykh Faraz, who advised students of SeekersGuidance, through the words of Imam Abu Hanifa, as to how we can utilize mention of the rightly guided scholars in our own pursuit of knowledge:
"Abu Hanafi would say 'moments spent in the mention of the righteous are more precious to me than hours spent in the review of Fiqh.' Why? The mention of the righteous gives us an embodiment of what the purpose and reality of knowledge is, and qualities that remind us how to become of the true seekers of knowledge, and how we can fulfill the true purpose of knowledge."
Like us on
Facebook
 and 
Twitter
.
Abrar Qadir,
Development Manager, SeekersHub Global
https://seekersguidance.org/wp-content/uploads/2022/02/Imam-Scholar-Turban-Read-Study-Shutterstock.jpg
667
1000
Erin
https://seekersguidance.org/svg/Logo/SG_Logo_v23.svg
Erin
2013-05-12 19:10:39
2022-02-28 18:53:52
Student Assembly Review – Great Scholars of the Past