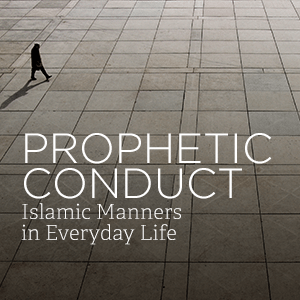 Calumny and the Prophetic Response
---
I want to know what Shari'a says of a women who falsely accuses husband of impotence and rejects all medical evidence. Not only that, she has spread word about the impotence of the husband throughout the community, thereby bringing him into disrepute.
I pray you are well.
Calumny
What you are describing is calumny (buhtan). It is a serious sin. Sins against oneself are bad – but sins against others are much worse.
The Messenger of Allah said, "Five particular sins have no expiation: Worshipping another besides Allah (this can be extended to disbelief in general), unjustly killing a person, calumny against a believer, fleeing from a battle, and a false oath causing a believer to lose his property." (Ahmad).
What is understood from the hadith is that good deeds, Ramadan, etc., usually expiate and remove sins from a believer – even if he does not repent from them. These sins, however, are not expiated automatically. Whoever commits them must repent from them specifically, otherwise he will have to answer for them on the Day of Judgement.
The Prophetic Response
The best thing you can do is to respond as the noble Messenger of Allah, Allah bless him and give him peace, did, with patience and forgiveness.
Abu Hurayra narrated that the Messenger of Allah, Allah bless him and give him peace said, "No wealth has ever been diminished by charity; and Allah has never raised a servant due to his pardoning [those who wrong him] except in honor; and whoever humbles himself for the sake of Allah – Allah raises him." (Bukhari). These are tried and tested truths – do your best to follow this advice.
You are not, however, expected to be a doormat to anyone. The believer does not allow people to humiliate him. If there is active harm coming your way from people you can do what you need to prevent it, and preserve your reputation. But beware of going to excesses in your response. We are human, and emotionally charged situations can take people there.
Get out of harm's way, and keep forgiving internally to please Allah; and whatever happens externally will go in your favor – that I guarantee you.
May Allah inspire us to adopt the prophetic response in all situations.
Abdul-Rahim
Checked and approved by Shaykh Faraz Rabbani.
https://seekersguidance.org/wp-content/uploads/2017/04/SH_on-demand_Prophetic-Conduct_032717.png
300
300
Yusuf
https://seekersguidance.org/svg/Logo/SG_Logo_v23.svg
Yusuf
2019-01-03 07:00:33
2022-10-03 18:11:26
Calumny and the Prophetic Response