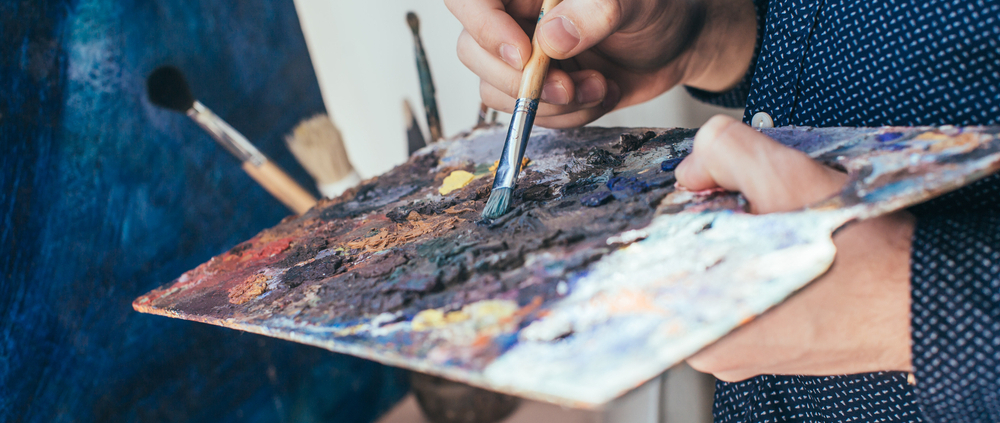 What Is the Ruling on Photographing, Filming, and Drawing Animate Life?
---
Hanafi Fiqh
Hanbali Fiqh
Maliki Fiqh
Shafi'i Fiqh
Answered by Shaykh Irshaad Sedick
Question
What are the limitations of video recording for Islamic and other educational programs in the Shafi'i School?
In schools, certain activities require the children to draw animated pictures. Is this permissible?
For some occupations, digital photography of the human body is required, including private organs. In light of Islamic law, what solutions would you provide for these situations?
Answer
In the name of Allah, the All-Merciful, the Especially Merciful.
The following answer was previously posted on the SeekersGuidance Answers Service, and the answer applies to this contemporary issue across Schools of Thought:
Contemporary Scholars Have Differed on The Issue of Photography
The position of the overwhelming majority of Indo-Pak and some Arab scholars is that photographs of human or animal life are not permissible for the same reasons that paintings of these are not. They state that the ruling on picture-making does not change by changing the tool with which the picture is produced. Whether an image is produced by painting it or using a camera, as long as it is an image of a human or animal, it will remain unlawful (haram). This is the position of Shaykh Mufti Taqi Usmani and most of my other teachers. It is, without doubt, the more precautious and arguably stronger opinion.
The second position on the issue, held by most Arab Scholars (from all four Madhabs) and some from the Indian Subcontinent, is that there is a difference between photos and prohibited picture-making (taswir). Shaykh Muhammad Bakhit al-Muti'i of Egypt, a 20th Century scholar known for his knowledge and piety, wrote a whole treatise titled al-Jawab al-Shafi fi Ibahat Surat al-Photography in support of this view of permissibility. His fundamental understanding is that the reason behind the prohibition of painting pictures (in the words of the Hadith) is challenging Allah in His Creating of living creatures. In-camera photos, however, one does not produce an image through one's imagination; hence one is not challenging the Creating of Allah as such. It merely reflects a living being already created by Allah Most High.
These are the two positions of contemporary scholars on the issue. There are great scholars of knowledge, wisdom and piety on both sides of the fence; hence, it would be wrong to criticize anyone for following any of these positions. It is a matter of genuine and valid difference of opinion. It is not an issue where one may condemn another, and one must respect others' right to follow their conscience.
Please see:
Photographs: Please Clarify Your Position.
Drawing Animate Life
It is strongly impermissible to draw the entire human body with all its details or the face and neck with all its details (except when necessary for direct educational purposes and the like).
As for outlining the human body without detailed features, labelling the various parts, or drawing the details of a particular part (such as the heart), this is permitted, and this is not disliked if for a good purpose (such as education).
I pray that this benefits.
[Shaykh] Irshaad Sedick
Checked and Approved by Shaykh Faraz Rabbani
Shaykh Irshaad Sedick was raised in South Africa in a traditional Muslim family. He graduated from Dar al-Ulum al-Arabiyyah al-Islamiyyah in Strand, Western Cape, under the guidance of the late world-renowned scholar Shaykh Taha Karaan.
Shaykh Irshaad received Ijaza from many luminaries of the Islamic world, including Shaykh Taha Karaan, Mawlana Yusuf Karaan, and Mawlana Abdul Hafeez Makki, among others.
He is the author of the text "The Musnad of Ahmad ibn Hanbal: A Hujjah or not?" He has served as the Director of the Discover Islam Centre and Al Jeem Foundation. For the last five years till present, he has served as the Khatib of Masjid Ar-Rashideen, Mowbray, Cape Town.
Shaykh Irshaad has thirteen years of teaching experience at some of the leading Islamic institutes in Cape Town). He is currently building an Islamic online learning and media platform called 'Isnad Academy' and has completed his Master's degree in the study of Islam at the University of Johannesburg. He has a keen interest in healthy living and fitness.
https://seekersguidance.org/wp-content/uploads/2022/07/Painting-Drawing-Images.jpg
667
1000
Basit Manzoor
https://seekersguidance.org/svg/Logo/SG_Logo_v23.svg
Basit Manzoor
2022-12-29 00:44:33
2022-12-29 00:44:33
What Is the Ruling on Photographing, Filming, and Drawing Animate Life?