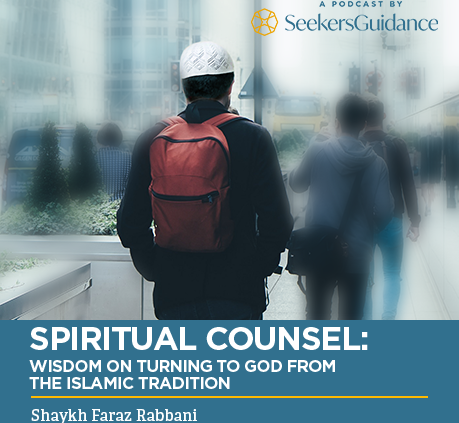 Wird without the Permission of a Spiritual Guide
Shaykh Farid Dingle gives advice on making it a habit to remember Allah by taking up a wird and whether permission from a spiritual guide is necessary.
Question:
Assalam alaykum wa rahmat Allah wa barakatuh.
I have a question about the "Al-Wird al-Latif." This Wird is common and based on the prophetic Sunna. Can I read this Wird (say, two times a day) without the permission of my Shaykh or any other Shaykh? Or can I be harmed if I engage in these litanies without their permission?
Jazak Allah khayr.
Answer:
Wa alaykum assalam wa rahmat Allah wa barakatuh.
It is permissible and recommended to make a habit of reciting any form of remembrance (dhikr) that has come with a sound or even passably weak chain of transmission, for the general divine command, "Remember Me and I will remember you." (Sura al Baqara 2:152)
As for any other form of remembrance (dhikr), it is also recommended in principle, even if it is non derived directly from one of the prophetic formulae, and even if it is repeated.
That said, what we have heard from certain scholars is that repeating certain names of Allah repeatedly without any guidance from a spiritual guide (murshid, pir) can be dangerous and should be avoided.
It is worth noting that the litany (wird, wazifa) formulae of the various scholars are like medicine: they are designed to deal with specific problems, and not supposed to be taken without guidance and counsel.
In light of this, we would encourage anyone without a spiritual guide with whom they have contact to just keep themselves to the well-known and established morning and evening remembrances that are found in books of fiqh and hadith.
And Allah knows best.
Farid
Checked and approved by Shaykh Faraz Rabbani.
---
https://seekersguidance.org/wp-content/uploads/2020/04/Spiritual-Counsel-_Podcast-Detail-Page_457x457-1.png
458
459
Yusuf
https://seekersguidance.org/svg/Logo/SG-Logo-Main.svg
Yusuf
2018-12-02 12:00:26
2021-12-31 18:16:52
Wird without the Permission of a Spiritual Guide