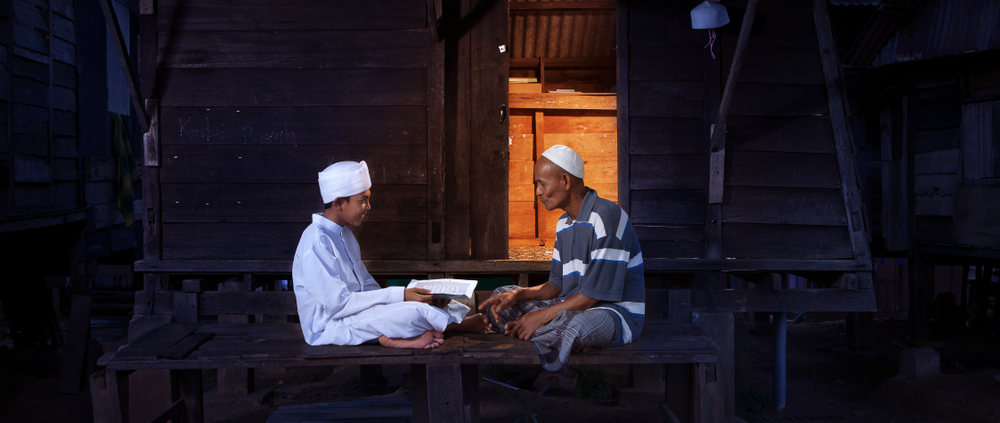 Should I Stay with My Inquisitive Quran Teacher or Find a New One?
---
Answered by Ustadha Shazia Ahmad
Question
I am learning Quran from a new teacher, and alhamdulillah, I am progressing with the memorization. However, this teacher does not respect me much. Sometimes he asks me questions about my life, and if I don't want to answer or if I give him a vague answer, he becomes mad at me.
I don't want to tell him about my life, and I am scared to tell him my private things because I want to know more about him before I can befriend him.
Should I stay with him or find another teacher? I was taught by my old teacher not to tell my private affairs to people, especially when someone asks me questions about things that do not concern them. Is it correct?
Answer
Thank you for your question. May Allah preserve you and reward you for your sincerity and for wanting to be a means for the continuation of Islam on this earth by memorizing the Quran.
Disclosing Matters
Your previous teacher is correct that you should not talk about your private matters with a teacher, as it is better to keep the relationship professional and focused. That being said, a teacher with whom one memorizes the Quran tends to become close to the student as they accomplish a huge task together by Allah's grace. This blessed project bonds them together. The following hadith attests to this:
The Prophet (Allah bless him and give him peace) said, "Lo! Indeed the world is cursed. What is in it is cursed, except for the remembrance of Allah; what is conducive to that, the knowledgeable person and the student." [Tirmidhi]
Leaving That Which Doesn't Concern One
Yes, what your previous teacher taught you is true. Our Prophet (Allah bless him and give him peace) said, "It is from the excellence of (a believer's) Islam that he should shun that which is of no concern to him." [Tirmidhi]
However, it would be best to use tact when dealing with your teacher to avoid being rude or impolite to him. Continue with your vague answers, but smile. Give him a little information but not more than necessary. I suspect that he will get used to it. Time will tell if your discomfort grows or quietens with him. Pray istikhara about continuing with him, and consult students who have memorized the Quran with him already.
Ask Your Heart
In the end, ask your heart to make this decision. Wabisah ibn Ma'bad reported: "The Messenger of Allah (Allah bless him and give him peace) said to me, 'Have you come to ask about righteousness and sin?' I said, 'Yes.' The Prophet clenched his fist and struck his chest, saying, 'Consult your soul, consult your heart, O Wabisah. Righteousness reassures your soul and your heart, and sin wavers in your soul and puts tension in your chest, even if people approve it in their judgments again and again.'" [Darimi]
Please see these links as well:
What Should a Sister Do When Her Male Qur'an Teacher is Too Informal?
Why Learn From A Teacher?
Habib Ali al Jifri and the Man Who Killed His Teacher
May Allah give you the best of this world and the next.
[Ustadha] Shazia Ahmad
Checked and Approved by Shaykh Faraz Rabbani
Ustadha Shazia Ahmad lived in Damascus, Syria, for two years, where she studied aqidah, fiqh, tajweed, tafsir, and Arabic. She then attended the University of Texas at Austin and completed her Masters in Arabic. Afterward, she moved to Amman, Jordan, where she studied fiqh, Arabic, and other sciences. She later moved back to Mississauga, Canada, where she lives with her family.
https://seekersguidance.org/wp-content/uploads/2023/04/Teacher-Student.jpg
667
1000
Basit Manzoor
https://seekersguidance.org/svg/Logo/SG_Logo_v23.svg
Basit Manzoor
2023-04-13 20:49:48
2023-04-13 20:49:48
Should I Stay with My Inquisitive Quran Teacher or Find a New One?