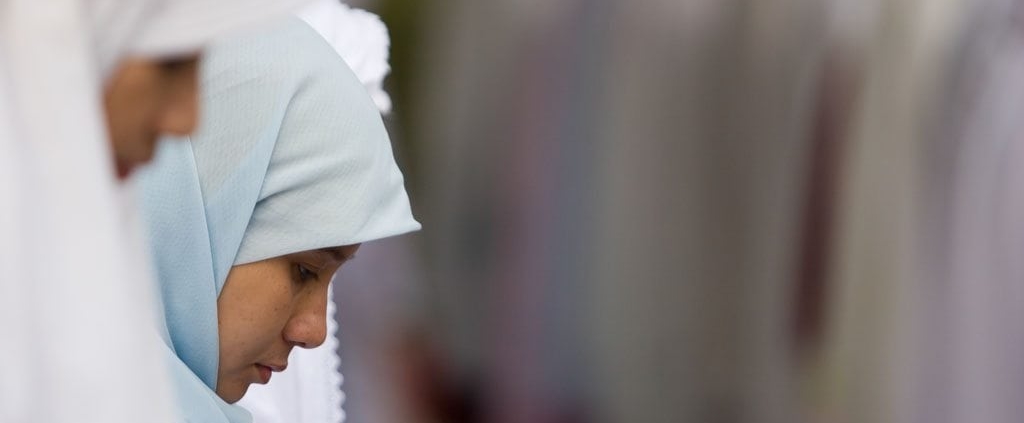 How Should I Deal With a Mentally Ill Mother?
---
Hanafi Fiqh
Answered by Shaykh Umer Mian
Question: As Salam Alaykum,
My mother is seriously mentally ill. She fluctuates between emotional extremes. Because of this I have endured a lifetime of severe emotional abuse. I can't go on living this way with her bullying me. What can I do?
Answer: Wa alaikum as-salam wa rahmatullahi wa barakatuhu
The Divine Command
Allah Most High says in the Holy Qur'an:
وَقَضَى رَبُّكَ أَلَّا تَعْبُدُوا إِلَّا إِيَّاهُ وَبِالْوَالِدَيْنِ إِحْسَانًا إِمَّا يَبْلُغَنَّ عِنْدَكَ الْكِبَرَ أَحَدُهُمَا أَوْ كِلَاهُمَا فَلَا تَقُلْ لَهُمَا أُفٍّ وَلَا تَنْهَرْهُمَا وَقُلْ لَهُمَا قَوْلًا كَرِيمًا (الإسراء 23)
Thy Lord hath decreed that ye worship none but Him, and that ye be kind to parents. Whether one or both of them attain old age in thy life, say not to them a word of contempt, nor repel them, but address them in terms of honour (Qur'an 17:23).
In this verse, Allah has prohibited us from uttering the word "uff" (translated above as "a word of contempt"). In Arabic, the word "uff" signifies the slightest degree of annoyance or displeasure. The scholars point out that Allah's prohibiting us from uttering even the word "uff" to our parents means that greater forms of harm (e.g. verbal abuse, physical harm, etc.) are even more reprehensible.
In addition, Allah Most High says in the Holy Qur'an:
وَوَصَّيْنَا الْإِنْسَانَ بِوَالِدَيْهِ حَمَلَتْهُ أُمُّهُ وَهْنًا عَلَى وَهْنٍ وَفِصَالُهُ فِي عَامَيْنِ أَنِ اشْكُرْ لِي وَلِوَالِدَيْكَ إِلَيَّ الْمَصِيرُ (لقمان 14)
And We have enjoined on man (to be good) to his parents: in travail upon travail did his mother bear him, and in years twain was his weaning: (hear the command), "Show gratitude to Me and to thy parents: to Me is (thy final) Goal (Qur'an 31:14).
Notably, throughout the entire Qur'an, Allah does not command showing gratitude to anyone other than Him and one's parents (as in the verse above). These and other texts of the Qur'an and Sunnah show the incredible emphasis that Islam places on honoring one's parents. For more, one could consult Imam Nawawi's Gardens of the Righteous (Riyad al-Saliheen), of which chapter 40 is titled "On dutifulness to parents and maintaining ties of kinship."
A Command Not Unconditional


Although we are obligated to maintain honor and respect for our parents at all times, this does not necessarily mean that obedience to them is obligatory in every situation. Please carefully read this Shaykh Faraz Rabbani's article, which clarifies this issue in great detail.
Given your mother's mental illness, obeying her when she requests your personal information or that of your daughter could very likely result in serious worldly harm coming to you or your daughter. Hence, you do not have to obey her in these requests. Of course, you should maintain respect and politeness, even when denying her requests. In doing so, you may want to consider enlisting the help of someone who has influence over your mother such as her parent, spouse, sibling, community leader, or religious scholar. Such people can assist in convincing your mother to respect your rights as an independent adult and also to obtain the professional medical care that she clearly needs.
Turning to Allah
Finally, after taking all worldly means to resolve this situation, you should not forget the greatest means of all: turning to Allah, the One who brings ease after hardship. This can be done by increasing in all forms of worship such as prayer, dhikr, fasting, giving sadaqah (charity), etc. In particular, prayer and supplication in the last third of the night is one of the greatest means for one's requests to be answered. Also, the Messenger of Allah (sallAllahu alaihi wa sallam) taught us to make the prayer of need (salah al-hajah) for any worldly or other-worldly need that we have. The prayer of need is very simple: It is essentially to raise one's need to Allah Most High, by performing ritual ablution (wudu), praying 2 rakats (or four), and then making whole-hearted dua to Allah. Any dua is acceptable, but duas that have been transmitted in the Sunnah are best. The dua which has been specifically transmitted in relation to the prayer of need (as recorded by Tirmidhi and Ibn Majah) is as follows:

لا إِلَهَ إِلا اللَّهُ الْحَلِيمُ الْكَرِيمُ
سُبْحَانَ اللَّهِ رَبِّ الْعَرْشِ الْعَظِيمِ
الْحَمْدُ لِلَّهِ رَبِّ الْعَالَمِين
أَسْأَلُكَ مُوجِبَاتِ رَحْمَتِكَ وَعَزَائِمَ مَغْفِرَتِكَ وَالْغَنِيمَةَ مِنْ كُلِّ بِرٍّ وَالسَّلامَةَ مِنْ كُلّ إِثْمٍ
لا تَدَعْ لِي ذَنْبًا إِلا غَفَرْتَهُ وَلا هَمًّا إِلا فَرَّجْتَهُ وَلا حَاجَةً هِيَ لَكَ رِضًا إِلا قَضَيْتَهَا يَا أَرْحَمَ الرَّاحِمِينَ
La ilaha il Allah Al Halim al Karim
Subhan Allahi Rabi Al 'Arshi Al 'Adhim
Al Hamdullillahi Rabi Al 'Alamin
Ass'aluka mujibat rahmatika wa 'aza'im maghfiratika wa al ghanima min kuli birr wa al salamata min kuli ithm
La tada' li dhamban ila ghafartahu wa la haman ila farajtahu wa la hajatan hiya laka rida ila qadaytaha ya Arham ar Rahimin.
There there no god but Allah the Clement and Wise.
There is no god but Allah the High and Mighty.
Glory be to Allah, Lord of the Tremendous Throne.
All praise is to Allah, Lord of the worlds.
I ask you (O Allah) everything that leads to your mercy, and your tremendous forgiveness, enrichment in all good, and freedom from all sin.
Do not leave a sin of mine (O Allah), except that you forgive it, nor any concern except that you create for it an opening, nor any need in which there is your good pleasure except that you fulfill it, O Most Merciful!"
Wassalam,
Umer Mian
https://seekersguidance.org/wp-content/uploads/2016/02/3099968453_2dd7e7d430_o-1.jpg
683
1024
sufyan
https://seekersguidance.org/svg/Logo/SG_Logo_v23.svg
sufyan
2016-04-04 06:28:01
2022-08-01 12:15:58
How Should I Deal With a Mentally Ill Mother?