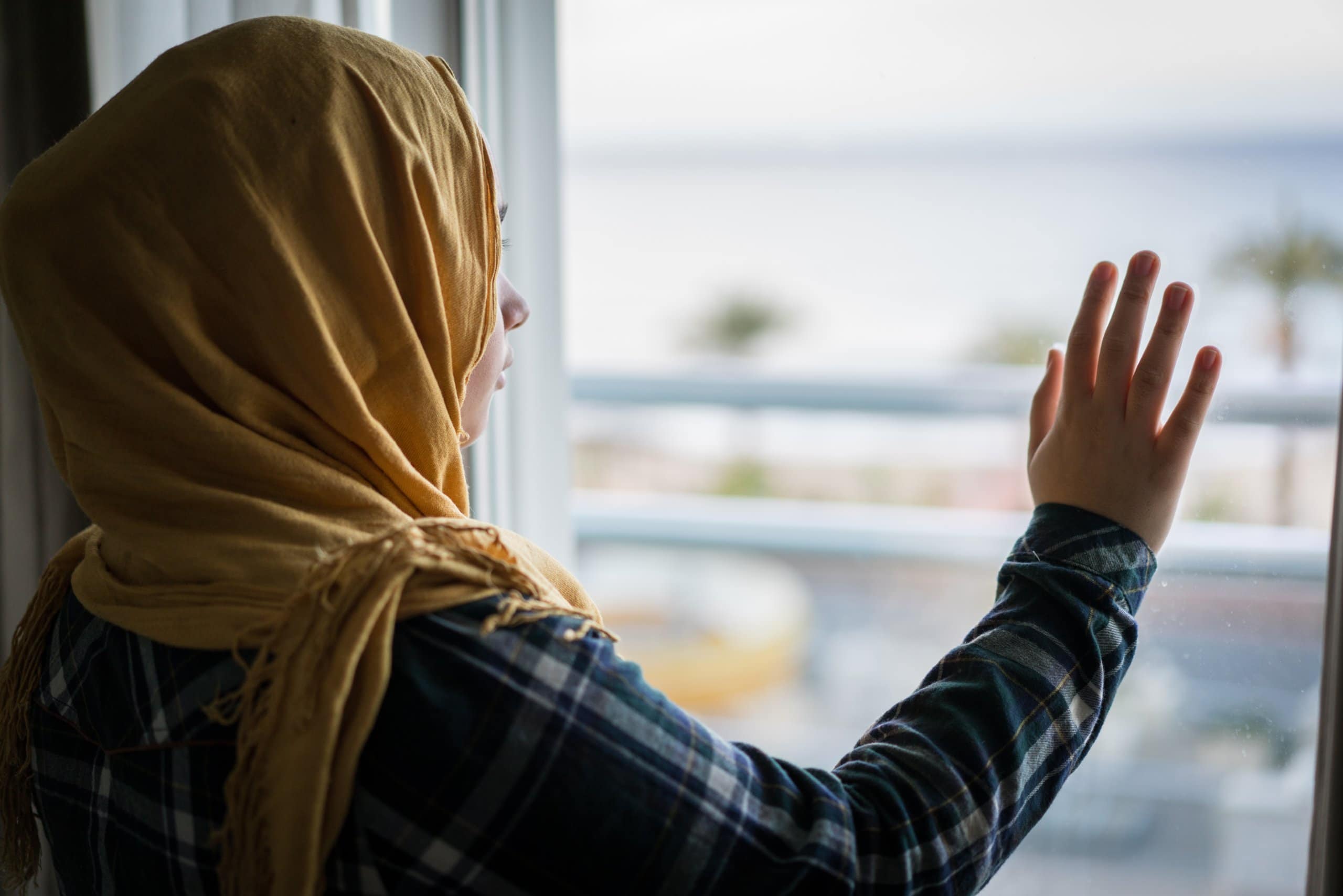 As a Woman, Can I Move Out of My Abusive Mother's Home?
---
Shafi'i Fiqh
Answered by Ustadha Shazia Ahmad
Question
My mother and I have a strained relationship. She is very controlling and emotionally and physically abusive. I am a 25-year-old woman with a chronic heart condition. Being around her takes a toll on me because we constantly argue. She repeats, "Don't think that now that you have a paying job that you are something, you are nothing, and you will never amount to be what I am." I love my mother and appreciates everything she has done, but I want out. I will not cut her off; I just want space.
Answer
Assalamu alaykum,
Thank you for your question. I empathize with your frustration, and you are not alone. Many unmarried women are tired of living at home and wish to have a new beginning. I pray that you can do so in the best way.
Living alone
There is nothing in the sacred law that prohibits a female from living alone, whether out of choice or necessity, and whether she is happy in her parent's home or not. Your mental and physical well-being should be a priority, and it is obligatory for you not to accept abuse. Please see the details of living alone here:
https://seekersguidance.org/tag/living-alone/
Your mother
Before you leave, have you tried any other methods to get along? Can you try communication, getting therapy for both of you, spending more time with her, bonding, or doing her favorite things together? Have you tried softening her heart by buying her gifts, doing something special for her, traveling together, and praying together? Usually, when one party softens, the other party follows suit. 
It is essential to maintain respect and tolerance for your mother without accepting any physical or verbal abuse. You should not leave the house angry, but optimally, after sitting down with your parents, or maybe some elders in your family, and having discussed the issue and gotten their blessing. It's not even essential to be direct about your reason for moving out, but just tell her that you desire independence and a taste of real responsibility not to hurt her feelings.
Istikhara
No matter what the outcome, be sure to pray istikhara before you decide. Turn to Allah with your whole being, and most importantly, with a pure intention, such as moving out to be a better Muslim, having easier worship and focus, bettering your health, and having clarity of mind while improving your relationship with your mother.
Turn to Allah
Ask Allah to help you by supplicating at dawn, and praying on time, and read some Qur'an every day. Attempt to learn your religion and to apply it as well as you can. You are a victim of abuse, and your supplication is heard and accepted. The Prophet, may Allah bless him and give him peace, said, "There are three whose supplication is not rejected: The fasting person when he breaks his fast, the just leader, and the supplication of the oppressed person; Allah raises it above the clouds and opens the gates of heaven to it. And the Lord says: 'By My might, I shall surely aid you, even if it should be after a while.'" [Tirmidhi]
May Allah give you the best of this world and the next. 
[Ustadha] Shazia Ahmad  
Checked and Approved by Shaykh Faraz Rabbani
Ustadha Shazia Ahmad lived in Damascus, Syria, for two years, where she studied aqidah, fiqh, tajweed, Tafseer, and Arabic. She then attended the University of Texas at Austin, where she completed her Master's in Arabic. Afterward, she moved to Amman, Jordan, where she studied fiqh, Arabic, and other sciences. She recently moved back to Mississauga, Canada, where she lives with her family.
https://seekersguidance.org/wp-content/uploads/2021/07/MuslimWomanWindow-scaled.jpg
5304
7952
Yaseen Kippie
https://seekersguidance.org/svg/Logo/SG_Logo_v23.svg
Yaseen Kippie
2021-07-29 19:00:02
2023-01-05 15:11:59
As a Woman, Can I Move Out of My Abusive Mother's Home?