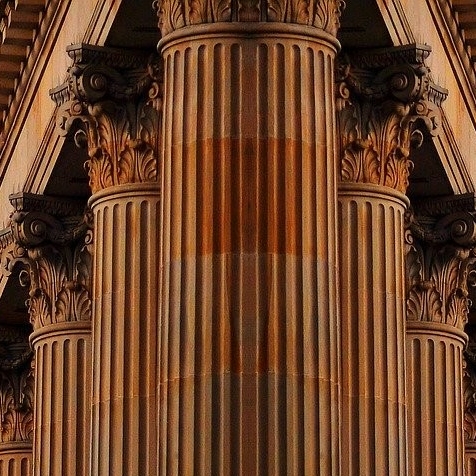 Do I Share in Other People's Sins?
Question:
If one shares premises, a vehicle, a social network account, or any other facility, is one responsible for what others do with it? What if they use it for a sinful purpose?
Answer:
Wa alaykum assalam wa rahmatullahi wa barakatuh,
Dear questioner,
Thank you for your important question.
One is not responsible for other people's actions. Merely sharing a facility with someone does not mean that one is helping the other sin.
However, if one can change what they do, one should do so, especially if they are Muslims.
The Messenger of Allah (Allah bless him and give him peace) said, "'Help your brother whether he is wronging or is being wronged.' It was said, 'O Messenger of Allah, we help those being wronged, but how do we help someone doing the wrong?' The Prophet (Allah bless him and give him peace) said, 'By stopping him [doing the wrong].'" [Bukhari and Muslim]
If one cannot change what they do with the shared facility, then it would be far superior to disassociate yourself from them, especially if there is no material need in you sharing with them.
For example, if my brother in Islam and I share a building and he rents out his half as night clubs while I rent out mine as restaurants, I am not sinful for what he is doing. However, as my brother in Islam, I have to tell him to stop doing this sin.
Similarly, if we share an account on social media and he is continually posting sinful content, I am not responsible. However, if there is no particular need in sharing the account, I should just vote with my feet and leave the account.
I pray this helps.
[Ustadh] Farid Dingle
Checked and Approved by Shaykh Faraz Rabbani
Ustadh Farid Dingle has completed extensive years of study in the sciences of the Arabic language and the various Islamic Sciences. During his studies, he also earned a CIFE Certificate in Islamic Finance. Over the years he has developed a masterful ability to craft lessons that help non-Arabic speakers gain a deep understanding of the language. He currently teaches courses in the Arabic Language.
https://seekersguidance.org/wp-content/uploads/2021/02/arcade-3761370_1280-e1613915904503.jpg
476
476
https://seekersguidance.org/svg/Logo/SG-Logo-Main.svg
2021-02-21 13:58:44
2021-02-21 13:58:44
Do I Share in Other People's Sins?