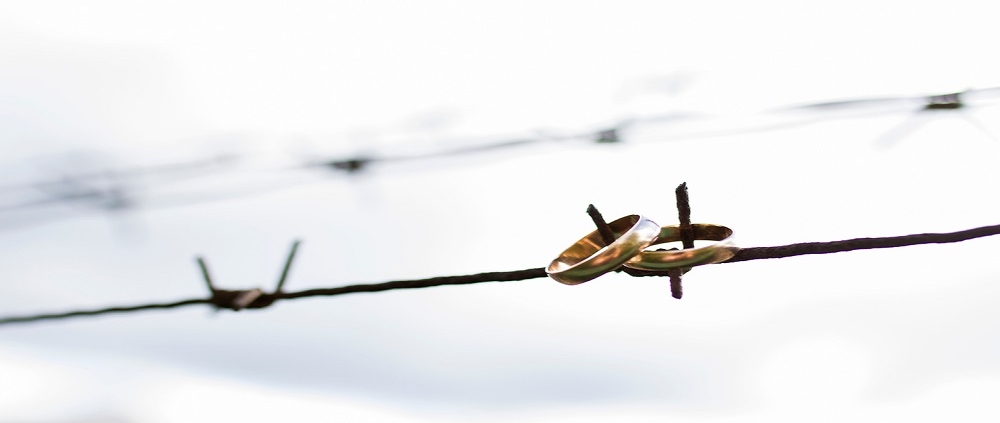 How Can We Convince Our Daughter Not to Marry a Non-Muslim Sikh?
Answered by Mawlana Ilyas Patel
Question
Despite educating our daughter over the past couple of years, not to get into an inter-faith relationship, she has tied up with a Sikh man and wants to marry him. She argues that in the Quran, only marriage to Polytheists is not allowed, while Sikhism is a monotheistic religion. She claims that the man she likes is a good man with good moral character and will allow her to comfortably practice her religion and bring up their children under the Islamic faith.
Please advise some valid arguments we can use to convince her not to proceed further into this relationship. We tried our best to educate her, but we underestimated the influences of modern/liberalistic thinking influencing young minds.
Answer
In the Name of Allah, the Most Merciful and Compassionate
I pray you are well. Thank you for seeking guidance and asking for a way to convince your daughter to move away from this kind of relationship.
The Quran allows for interfaith marriages only when a Muslim man marries a Christian or Jewish woman. No similar allowance exists for Muslim women marrying non-Muslim men, let alone a person not from the Abrahamic faith. Sikhism is considered a Monotheistic religion, but it is not part of the Abrahamic faith.
Creators Wisdom
Allah (Most High) created us, and he knows how we should live, the wisdom of how to live, and what is best for us. Islam views gender roles as complementing each other, but the man is responsible for the family. This would be not easy if the head of the household were not a Muslim.
Future Influence
While acknowledging he has excellent manners and will take care of her, what guarantees are there if it will not influence her in the future? Every type of companionship affects a person, and marriage is more profound and closer than it can be. Then the effect on the children as they will see the parents as role models, and each will want to influence the other; the same will children; some might want to follow one of the other parents.
Consider the Implications
There are complications – whether spiritual and Islamic, as the marriage will not be valid, and this should be the main point to move away; then social, the interaction of both sets of families and friends will have an influence and also on the children, and legal, too as if she to travel to a Muslim-majority country, or for Umra or Haj she will not be able to do.
I suggest sitting down with her, no matter how times, and convincing her with love and wisdom. Try to call her closest friends and a Godfearing local male or female scholar to convince her otherwise. Read the answers below to find some wisdom and seek it from other pious and wise family and friends, and most importantly to pray to Allah (Most High), making dua earnestly, yourself and parents and your daughter, also doing the Prayer of Need (Haja) regularly.
Check these links for further details:
marrying a non-muslim man Archives – SeekersGuidance
Advice to a Christian Man Who Wants to Marry a Muslim Woman – SeekersGuidance
How Does One Perform The Prayer Of Need (salat al-haja)? – SeekersGuidance
We pray to Allah (Most High) to make her heart turn away and make her realize sooner than later, and make the matter easy for you to convince her with love and wisdom, Amin.
I pray this helps with your question.
[Mawlana] Ilyas Patel
Checked and Approved by Shaykh Faraz Rabbani
Mawlana Ilyas Patel is a traditionally-trained scholar who has studied within UK, India, Pakistan, Syria, Jordan and Turkey.
He started his early education in UK. He went onto complete hifz of Qur'an in India, then enrolled into an Islamic seminary in UK where he studied the secular and Alimiyyah sciences. He then travelled to Karachi, Pakistan.
He has been an Imam in Rep of Ireland for a number of years. He has taught hifz of the Qur'an, Tajwid, Fiqh and many other Islamic sciences to both children and adults onsite and online extensively in UK and Ireland. He was teaching at a local Islamic seminary for 12 years in the UK where he was a librarian and a teacher of Islamic sciences.
He currently resides in UK with his wife. His personal interest is love of books and gardening.
https://seekersguidance.org/wp-content/uploads/2022/08/Invalid-Nikah-Marriage-Haram.jpg
428
1000
Mehraj ud din
https://seekersguidance.org/svg/Logo/SG-Logo-Main.svg
Mehraj ud din
2022-11-11 13:12:49
2022-11-11 13:12:49
How Can We Convince Our Daughter Not to Marry a Non-Muslim Sikh?