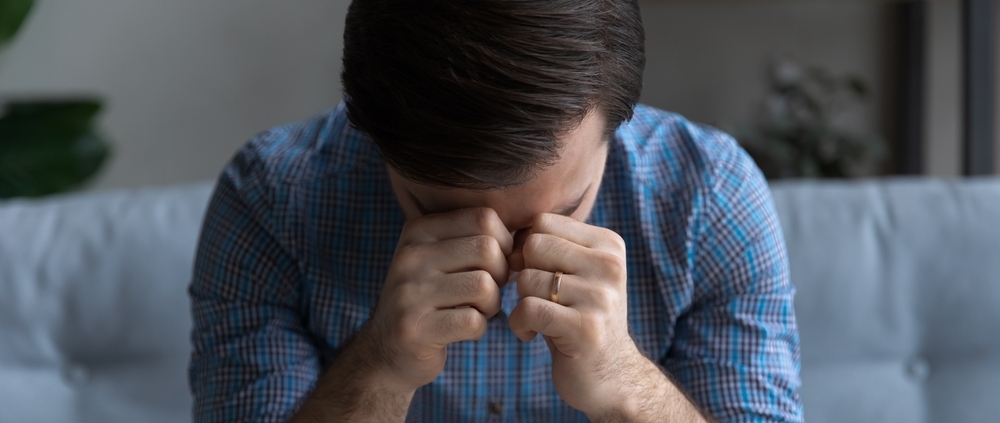 What Advice Do You Have for Someone Facing Job Rejection?
---
Answered by Mawlana Ilyas Patel
Question
I am very depressed. I gave an exam for a permanent teaching vacancy but couldn't get a permanent job. I did work hard. Some of my friends and colleagues with less knowledge and qualifications than mine got the job. I'm overage now. I couldn't fill out the form for the permanent job. I'm in a very depressed situation, and not very good for me. Everyone is criticizing me because I couldn't get success.
Please advise and guide me on what I should do. I'm very demotivated and hopeless now. How should I handle the situation? How should I reply when others criticize me for my failure and say I couldn't get enough money? I'm in stress. One time people understood me, but now they don't.
Answer
In the Name of Allah, the Most Merciful and Compassionate
Have Hope Your Sustenance Will Reach You
First and foremost, do not lose hope. Allah Most High says, "Do not lose hope in Allah's mercy." [Quran, 39:53]
Jabir (Allah be pleased with him) reported, "The Messenger of Allah (Allah bless him and give him peace) said, "Were the son of Adam to flee from his provision as he flees from death, his provision would surely reach him just as death will reach him." [Hilyatul Awliya]
Anas ibn Malik (Allah be pleased with him) reported the Messenger of Allah (Allah bless him and give him peace) said, I am amazed by the believer. Verily, Allah does not decree anything for the believer except what is good for him. [Ahmad]
You tried your best to find a job, but it was not written in your destiny. Your sustenance through this school job was not destined for you. One has to remember that one's sustenance is always destined. The reason Allah Most High has destined our sustenance is that, so we do not worry. Allah Most High says, "There is no moving creature on earth whose provision is not guaranteed by Allah. And He knows where it lives and where it is laid to rest. All is (written) in a perfect Record." [Quran, 11:6]
Adopt the Means
Just persevere with all the means you have, continuously making dua to Allah Most High, seeking consultation and advice from others.
Abu Hurayrah (Allah be pleased with him) reported that the Prophet (Allah bless him and give him peace) said, "Indeed Allah Most High said: 'O son of Adam! Devote yourself to My worship, I will fill your chest with riches and alleviate your poverty. If you do not do so, I will cause you to become preoccupied and not alleviate your poverty." [Tirmidhi]
Wisdom Behind Everything
Sha'bi reported: Shuraih (Allah be pleased with him) said, Verily, if I am afflicted with a calamity, then I praise Allah four times. I praise him that it was not worse than it was. I praise him when he provides me the patience to bear it. I praise him when he guides me to supplicate appropriately and hope for reward, and I praise him for not making it a calamity in my religion. [Dhahabi, Siyar A'lam al-Nubula]
One has to continue doing what he is commanded to do, persevere with effort and continued dua, praise Allah Most High, and be grateful to Him. It is just that Allah most High wants to reward you in this way with patience, perseverance, and a test from Him.
I pray Allah Most increases you in sound faith, good works, and healthy life, and grants you abundance of sustenance full of blessing, free from any tests and trials, Amin
Check these links:
Why Is Allah Withholding Rizq (Provision) From Me? (Video) – SeekersGuidance
The Etiquette of Earning a Livelihood: A Comprehensive SeekersGuidance Reader – SeekersGuidanceThe Meaning of Rizq (Provision) When Used in the Qur'an and Sunnah – SeekersGuidance
Dealing With Depression Caused by Unemployment and Loneliness
Why Everything is Going Wrong in My Life?
Can You Give Me Any Supplication to Quickly Find a Good Job?
Are There Any Invocations to Help Me Find a Job?
VIDEO: How to Make Career Choices – Shaykh Faraz Rabbani
Why not begin your search for knowledge by signing up for a course on SeekersGuidance.
SeekersAcademy (seekersguidance.org)
I pray this helps with your question.
[Mawlana] Ilyas Patel
Checked and Approved by Shaykh Faraz Rabbani
Mawlana Ilyas Patel is a traditionally-trained scholar who has studied within UK, India, Pakistan, Syria, Jordan and Turkey.
He started his early education in UK. He went onto complete hifz of Qur'an in India, then enrolled into an Islamic seminary in UK where he studied the secular and Alimiyyah sciences. He then travelled to Karachi, Pakistan.
He has been an Imam in Rep of Ireland for a number of years. He has taught hifz of the Qur'an, Tajwid, Fiqh and many other Islamic sciences to both children and adults onsite and online extensively in UK and Ireland. He was teaching at a local Islamic seminary for 12 years in the UK where he was a librarian and a teacher of Islamic sciences.
He currently resides in UK with his wife. His personal interest is love of books and gardening.
https://seekersguidance.org/wp-content/uploads/2022/08/shutterstock_2032892867-e1659560076241.jpg
465
1000
Mehraj ud din
https://seekersguidance.org/svg/Logo/SG_Logo_v23.svg
Mehraj ud din
2023-01-06 10:39:04
2023-01-06 10:40:51
What Advice Do You Have for Someone Facing Job Rejection?