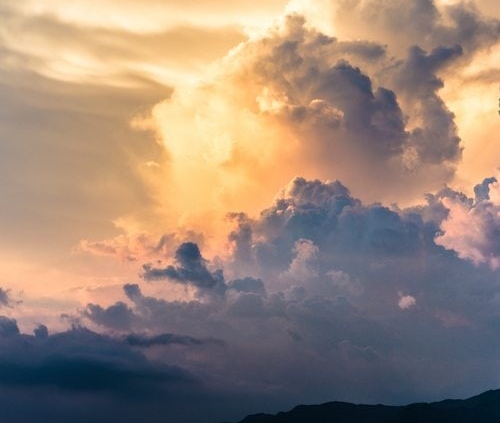 Is Someone Using Black Magic to Destroy My Marriage?
---
Answered by Shaykh Rami Nsour
Question: I hope this reaches you in the best of health and imaan. I got married a few months ago and everything was at first, but then my husband started arguing with me about petty things constantly. He's gotten very ill, suffering from back, arm, knee, shoulder pain, headaches, lack of intimacy, lack of appetite, mood swings etc.
He acts harsh towards me and threatens me with divorce.  He says he doesn't know why he is unhappy with me, because at other times he says I'm the perfect wife. The doctors don't even know exactly what is wrong with him.
Recently I've been getting dreams of jinns trying to wrestle with me whilst I'm in bed etc, then I've woken up feeling shaken because it was so real. I even had another dream where I woke suddenly because I felt like there was some dark male figure hugging me whilst laying besides me on the left hand side of the bed. (I was not sharing a bed with my husband at the time) The figure was hot. I awoke feeling shaken again. Now I always read ayatul kursi and the 4 quls before going to bed.
I  had another dream where my mother had asked me who had given me these gifts she found in my room. I answered her and asked her why it was important? She said the gifts indicated that someone had "done something to me". I'm just frustrated, upset, confused now I was wondering if this relates to my marriage? I feel like someone is doing magic to interfere in our marriage. I'm not sure. Is there anyway of really finding out?
Please advise me about what I can do to find out if something is going on and what I can do in the meantime to protect our marriage and help my husband.
Answer: There is no exact way of finding out for sure what is going on. There is a chance that it could be related to something on the unseen realm, such as jinn or magic, and there is also the chance that it could be a mental health issue or emotional issue that he is dealing with.
What I would suggest is that you cover all the bases in trying to treat what is going on. Continue to do what you are doing in terms of Quran recitation and dhikr.
You should also increase the amount of whatever you are doing as long as it is within your capacity, as moderation is also prescribed. You should encourage your husband to increase his acts of worship and to be in the company of good people and shuyukh, as that has a healing effect.
Also remember that there is a lot of good found in seeking knowledge and a special protection granted to seekers of knowledge, so you and your husband should make a serious effort to seek knowledge. His emotions may be coming from ignorance of the deen and the cure for this is to study.
You should also seek outside help from both clinicians/therapists as well as people trained in spiritual matters. See if there are any therapists that can help you and your husband understand the possibilities of what might be going on. In terms of people versed in spiritual matters, you should only go to people who are knowledgeable of the Quran and Sunna and are know for following the tenets of the faith.
Beware of charlatans, people who are not qualified and those who seeking money for this type of work. Having a knowledgeable teacher locally or by phone will also be a help for you and your husband to work through issues that you are having as a couple or spiritual issues. They may also be able to identify signs of what might possibly be the cause of what your husband is experiencing.
And Allah knows best.
Rami
Related Answers:
https://seekersguidance.org/wp-content/uploads/2016/07/9615744312_a3f8334ecb_o.jpg
500
500
sufyan
https://seekersguidance.org/svg/Logo/SG_Logo_v23.svg
sufyan
2013-06-27 03:14:56
2022-02-28 16:57:22
Is Someone Using Black Magic to Destroy My Marriage?