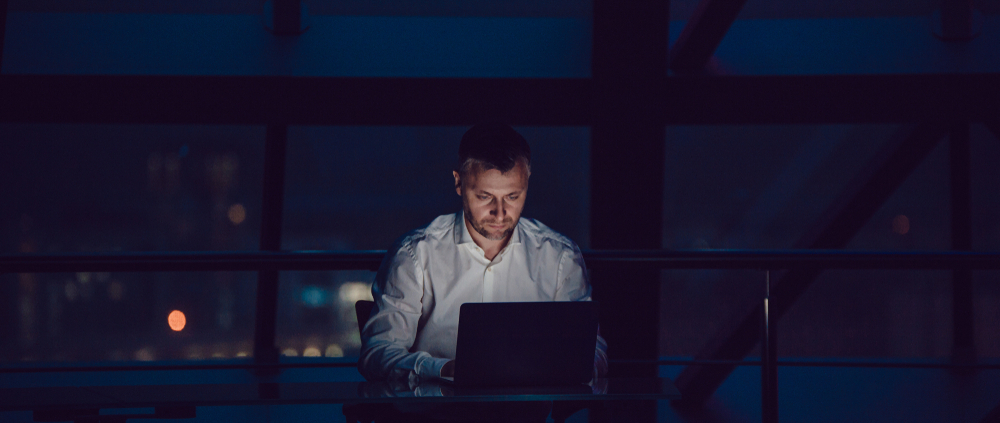 Can I Refrain From Marital Intimacy After Catching My Husband Watching Porn?
---
Answered by Mawlana Ilyas Patel
Question
I've been married for 22 years. From the very beginning of my marriage to date, I've caught my husband watching porn (secretly). This has caused intense trauma for me. He is also very unkind to my children and me.
But that aside, it's a struggle for me to be intimate with him.
I'm scarred and am unsure if I should still be intimate with him or if I have permission to cut that marital duty from my life completely. He's also very demanding of his martial rights and hardly remorseful.
Answer
Thank you for seeking guidance. I empathize with your situation.
May Allah (Most High) give you patience and reward you immensely for going through so much. This is surely a test, an emotional test, and toil. Allah (Most High) reward you without measure.
Those who are patient will be recompensed in full without count. [Quran, 39:10]
Abu Hurayra (May Allah be pleased with him) reported that the Messenger of Allah (Allah bless him and give him peace) said, A Muslim, male or female, continues to remain under trial in respect of his life, property, and offspring until he faces Allah, the Exalted, with no sin record. [Tirmidhi]
We all go through tests, and this is yours and Allah's way through His wisdom, wanting you to go through it to raise your status and draw you closer.
Establish Bonding
While you might have taken all the means to bond with your husband, I encourage you to continue to take every means possible. Try to make him join you by praying together, reading the Quran together, joining circles of knowledge and remembrance together, and going out with him together, along with the children.
Prayer of Istikhara, Prayer of Need and Istishara
Seek goodness (istikhara) from Allah (Most High) by performing two rakats of istikhara, Prayer of Need continuously, and you should now seek consultation (istishara) from local reliable scholars, pious family members, and friends.
Course Suggestions:
Answer Suggestions:
Reader Suggestions:
Article Suggestions:
I pray Allah (Most High) opens up his heart, makes him realize, and you find a solution, amin!
Wassalam,
[Mawlana] Ilyas Patel
Checked and Approved by Shaykh Faraz Rabbani
Mawlana Ilyas Patel is a traditionally-trained scholar who has studied within UK, India, Pakistan, Syria, Jordan and Turkey.
He started his early education in UK. He went onto complete hifz of Qur'an in India, then enrolled into an Islamic seminary in UK where he studied the secular and Alimiyyah sciences. He then travelled to Karachi, Pakistan.
He has been an Imam in Rep of Ireland for a number of years. He has taught hifz of the Qur'an, Tajwid, Fiqh and many other Islamic sciences to both children and adults onsite and online extensively in UK and Ireland. He was teaching at a local Islamic seminary for 12 years in the UK where he was a librarian and a teacher of Islamic sciences.
He currently resides in UK with his wife. His personal interest is love of books and gardening.
https://seekersguidance.org/wp-content/uploads/2022/02/Work-Hard-Night-Office-Shutterstock.jpg
667
1000
Gökhan Soysal
https://seekersguidance.org/svg/Logo/SG_Logo_v23.svg
Gökhan Soysal
2022-10-11 18:40:36
2022-10-11 18:40:36
Can I Refrain From Marital Intimacy After Catching My Husband Watching Porn?