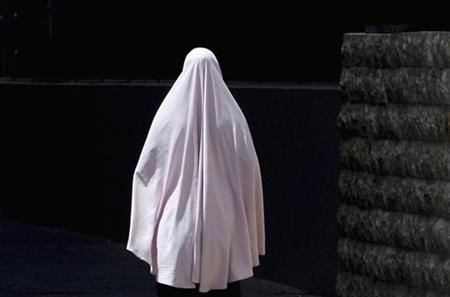 Is It Permissible to Walk Around Topless in Front of Unmarriageable Kin?
---
Hanafi Fiqh
Question: I am a married woman living with my in-laws i.e. father-in-law, mother in-law and my husband's sister. My husband says I can merely cover between my navel and knees in front of them because they are unmarriageable to me and there is no sign of lust or fitna. My husband also says that they can also touch those parts if needed as they are unlawful to marry and if there is no lust. Please tell me if this is correct or not.
Answer: Assalamu alaikum wa rahmatullahi wa barakatuh,
I pray that you are in the best of health and faith, insha'Allah.
The nakedness (`awra) of a woman in front of her unmarriageable kin (mahram) is from navel to knee, stomach and the back. [see: A Detailed Exposition of the Fiqh of Covering One's Nakedness (awra)]
Note that the entire back is considered to be from the nakedness, not just the back of the stomach.
Uncovering the chest area would not be prohibited in and of itself, yet would be contrary to the dictates of modesty and what is befitting for a dignified Muslim woman. A sense of bashfulness and covering up are keys to taqwa. The Holy Prophet (Allah bless him and give him peace) said, "Modesty is from faith."
See: Modesty in Islam – Shaykh Ibrahim Osi-Efa – Video and: IslamCast Daily Hadith – 018 – Modesty is From Faith
And Allah alone gives success.
wassalam,
Ustadh Tabraze Azam
Checked & Approved by Faraz Rabbani
https://seekersguidance.org/wp-content/uploads/2014/03/hijab.jpg
297
450
sufyan
https://seekersguidance.org/svg/Logo/SG_Logo_v23.svg
sufyan
2014-03-02 11:24:01
2019-04-30 16:58:32
Is It Permissible to Walk Around Topless in Front of Unmarriageable Kin?